Hi everyone,
Today we're doing an issue on Investment.com: A pre-launch fractional investment platform with a killer domain and big ambitions.
You may have seen their ads in our newsletters over the past few months. The product isn't live yet, so there's not much to review. But we've spoken with these guys, they've got 10k on the waitlist, and we'll share what we can.
This issue contains a bonus podcast with Adam Littlefield, VP of Real Estate.
Let's go
Summary
Type: Fractionalized shares in alternatives, beginning with short-term rentals
Accreditation: Anyone can invest. Non-accredited investors are welcome.
Minimum: $100 for real estate investments
Horizon: Entirely up to you (assets will likely be held for 5-10 years)
Geos: Unknown. Some geographic restrictions will likely apply.
Launch Date: They aim to launch in the next 2-3 months. You can sign up for the waitlist now.
Why short-term rentals?
If you know us, you probably know we're gung-ho about short-term rentals (STRs).
STRs are Airbnbs, or any vacation property where tenants stay for less than 3 months at a time (usually less than 1 month)
I've called short-term rentals my single favorite alternative asset (from a financial standpoint)
We recently launched a series called Alts Academy, where we show you how to get started with STRs
STRs have performed very well since the pandemic, even while broader real estate markets have suffered. Yields are typically in the range of 8% – 20%.
But the biggest reason I like STRs so much is simple: As our friend Corey Ashton Walters puts it: They cashflow like commercial real estate, but they're priced like residential real estate.
Winning combo.
The problem with short-term rentals
Most Airbnb hosts are basically amateurs, renting out small properties for a bit of side money. And that's great!
But you want to go upmarket to earn the big bucks. Luxury accommodations, holiday destinations.
Problem is, these properties are usually $1m+, immediately wiping out many potential investors.
And don't forget the ongoing costs:
Repairs & maintenance
Cleaning
Property manager fees (In some markets this can be as high as 30%)
Airbnb/listing fees
Utilities
Taxes
Yep, short-term rentals have a high barrier to entry. But what if you didn't have to worry about any of that?
Investment.com is a platform dedicated to democratizing* investment in alternative assets, starting with short-term rentals.
*Yes, I too am getting tired of the "democratization" cliche that everyone uses. But here's the thing: it makes the point. Until someone comes up with a better way to explain this fractional revolution we're living in, I'm sticking with it.
The product is currently in its pre-launch phase and is expected to become publicly available in the next 2-3 months. It's going to be a mobile-first platform that lets investors from all walks of life buy fractional assets for as low as $100.
Team
Investment.com is headed by CEO Chris Sasso.
The story is familiar: Chris and Adam Littlefield identified a gap in how people invested in real estate. They realized that only wealthy folks could diversify into high-end real estate.
Sure, one person can save up for a deposit and invest in a house, but this quickly becomes an "eggs-in-one-basket" scenario.
Adam has years of experience across different proptech companies, including Zillow and Invitation Homes. So the team acquired two properties and got to work.
Podcast with Adam Littlefield
Horacio sat down with Adam Littlefield for a brief but informative podcast.
Topics covered:
The meaning behind Investment.com
Adam's background in real estate and property technology
Focusing on high-performing short-term rentals
Providing experiences with premium assets
Standing out in a crowded market
Accessing the site through a mobile app
Providing cash flows for investors
Becoming a global marketplace
Prioritizing the mobile app for user experience
What properties are they buying?
The company snagged its first STR in December 2022, and the second just a few weeks ago in January.
But they're about to go on a buying binge. (And with falling RE prices, who can blame them? Now's the time!)
The acquisition team wants to optimize for high-performance, premium US real estate. Their goal is to purchase 20+ high-performing properties by the end of 2023. They'll be buying up properties every 2 to 4 weeks.
STRs have to hit certain criteria for the team to consider them:
In the 95th percentile for average daily rate and gross revenue
Unique touch and feel to them
Desirable locations — by a golf course, riverfront etc.
Luxury amenities — smart homes, hot tubs, pools etc.
The company's first two properties are on opposite sides of the country. There isn't much info on these properties yet, but we can provide you with some teasers.
The first property is nestled right on Chesapeake bay. It sits among tall cliffs with views of the ocean.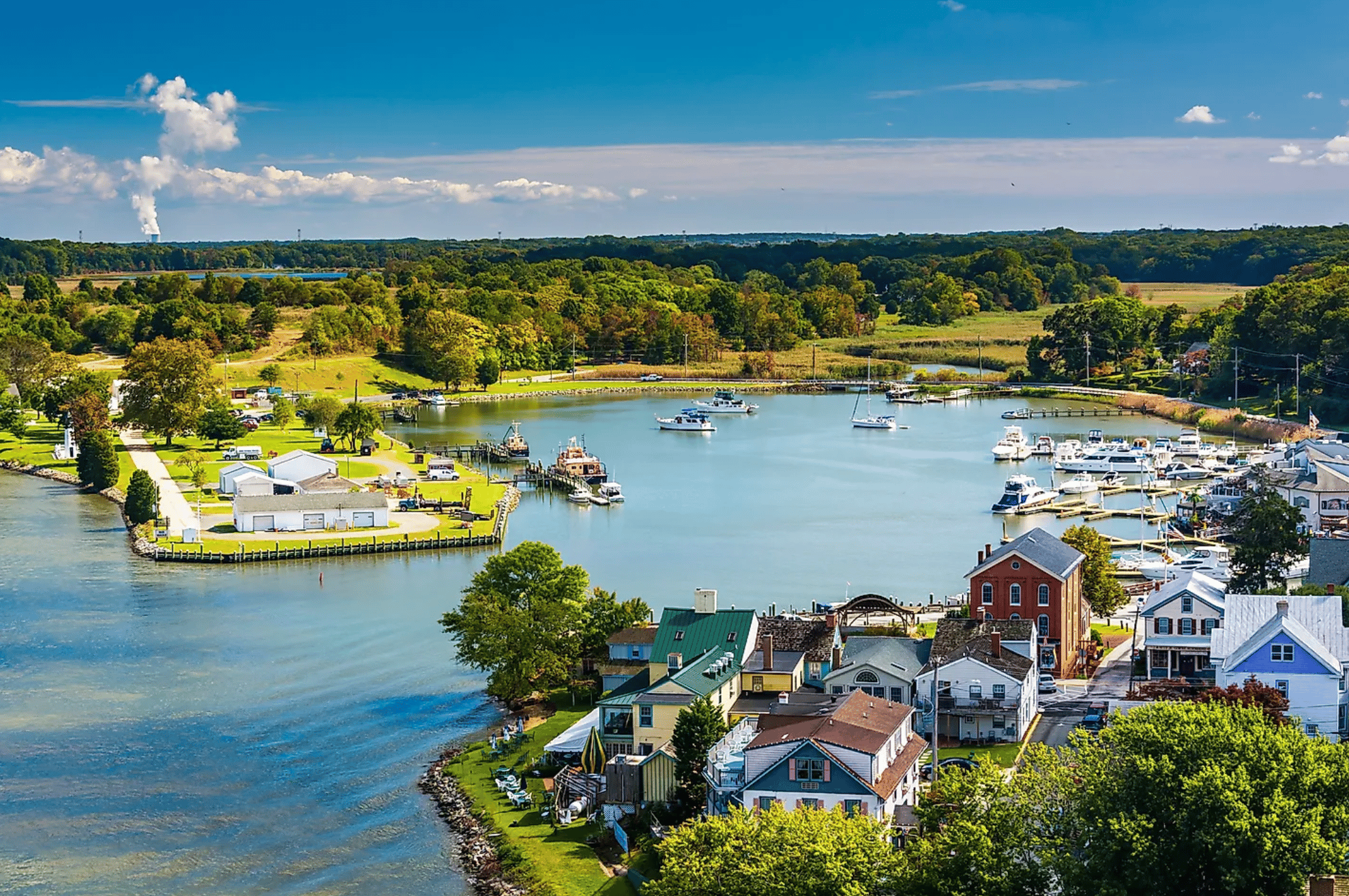 The second property is in wine country, specifically The city of Paso Robles, California. This STR is home to a five-acre property, filled with hills and views of the city, and just a few minutes from some of the country's finest reds.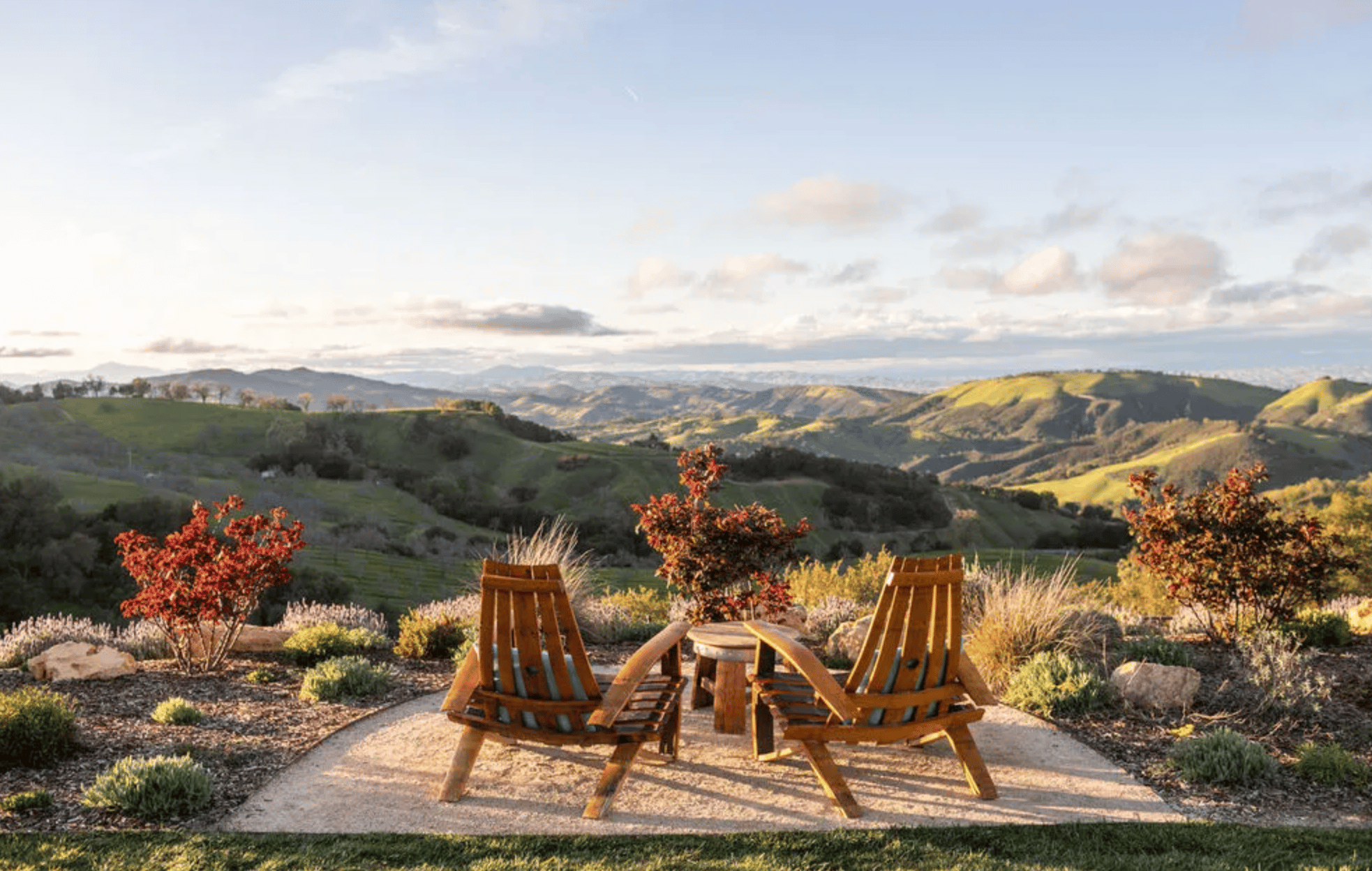 Luxury amenities will be a running theme with their properties. They've got big plans in place for their two properties:
In-ground pool
Hot tub
Games room
Detached garage
Included services such as chefs, wine deliveries, wine tours etc.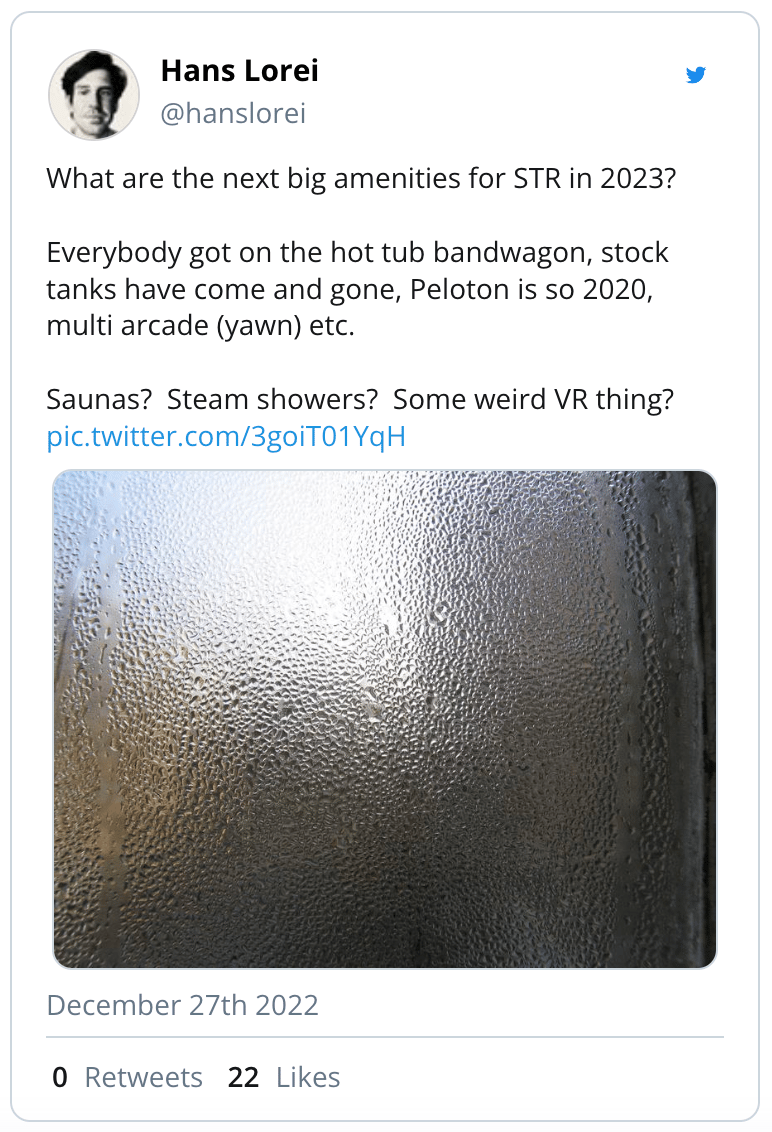 It's tough to say until the product launches, but we expect it to work similarly to other fractional investment apps.
Connect bank account and KYC
View investment properties and new listings
Buy shares of properties
Track your portfolio's performance
Receive dividends
When you buy shares, you're buying into the cash flow of an STR (or another asset). Investors will be paid quarterly based on how much income the STR generates via tenants. No details yet on dividends.
The team plans to hold its real estate assets for 5 to 10 years. The goal is to improve the property by adding new amenities, and if they identify an awesome exit opportunity, they'll sell.
When they do, as a shareholder, you'll get a cut of the property's increase in value.
Future plans and new asset classes
Okay, fractional investing in STRs isn't exactly new. There are a fair amount of companies in the game now, and new ones arriving seemingly every few months.
But what's interesting to me about this company is their ambition; where they want to go from here.
Real estate will be Investment.com's focus for 2023 — and it's a terrific place to start. But they've said numerous times that is only the beginning. They want to get into asset classes that nobody else has fractionalized (yet).
The first time I spoke with Chris on the phone, he told me one of his dreams was to buy the New York Yankees. Dead serious. It reminded me of Homer Simpson's dream to buy the Dallas Cowboys.
But why not?! Sports teams are literally some of the best investments in the world. At some point, a professional "Big Four" team will probably get fractionalized. There are so many different forms this could take.
For example, Forbes values the Philly Eagles at $5 billion. It's ultimately not that hard for a company to buy a 1% stake in t for a (relatively) reasonable $50m, and then offer it up on their platform just like any other fractionalized investment.
I love this vision. You could be a part-owner of the Eagles for $100. Or part owner of a shipyard. Or a freeway billboard. Or a bridge. Or airspace rights. The sky's the limit.
But whether this can become a reality depends on the platform's adoption. The team is aiming for 50k users before the first asset is released in mid-2023. And the investment opportunities will grow alongside their customer base.
Help them get this thing started. Join 10k+ others on the waitlist
How the company stacks up
This will be tricky because the platform isn't live yet! But we'll do our best…
Liquidity
Should be good.
STRs and real estate are usually illiquid. But this will let investors buy and sell fractional shares on a global marketplace. We don't know if this means 24/7 access like some of the crypto real estate companies do, but you can bet it'll be far more liquid than traditional real estate.
Flexibility
Mobile-only.
While it's too early to say how flexible the platform will be, we do know the portfolios will only be accessible via the smartphone app, not desktop.
Minimum investment
Good.
This is a big deal for investment.com. Some fractionalized real estate platforms ask for a lot more than $100 as a minimum investment. This should be a great starting point for new investors – which is exactly their goal.
Team
Hit & miss.
I've spoken with Chris Sasso personally, and Adam Littlefield took the time to be on our podcast, which is a very good sign.
But communication from the team can be oddly lacking at times, and we had more than a few questions to which we didn't get answers. The lack of timely responses isn't overly concerning, but it would've been nice to have.
Company performance
Unknown.
This is the biggest question mark by far. While the team is generally solid, the company is new and has no performance history.
That said, the potential
Returns potential
Great market timing and big vision.
There's something to be said about Investment.com's market timing here.
A lot of the fractional RE companies that have risen up over the past few years acquired their inventory during the height of the bull run. But Investment.com is starting its buying spree now. This means they won't be buying the top, and they could even buy the bottoms. They have a chance to time this right, and if they do, investors could win big.
And let's remember their grand plans here. If they can successfully pull off fractional investing in untapped markets like car dealerships (and especially sports teams!) that would be groundbreaking.
Usability
Too early to say.
The pre-launch site is simple and easy enough. But let's wait and see how the app looks.
Correlation
Not bad.
Real Estate is definitely correlated to equities. But each RE market is different, it's about where you buy.
And if the team invests in different asset classes going forward, we will hopefully see more uncorrelated opportunities.
Company risk
Some question marks.
Paying up for the name investment.com shows us that these guys are serious. But there's still not much info available on them, and they're more tight-lipped than we'd usually like to see.
Fees and transparency
Unknown.
There is no information available on management fees yet. We tried to find out what they'll be, and we have yet to get answers.
Closing thoughts
Investment.com has already won the first battle — a killer domain name that's straight to the point and super valuable in its own right.
The team has set itself a very high bar. They want this to become the de facto platform for investing in alternatives no matter what they are, or where an investor lives. A small $100 minimum investment with no accreditation requirement is a super low barrier, and we're fans of any company that opens up accessibility.
It's always tough to analyze a pre-launch company. We still have no info on fees, what their acquired properties actually look like, or the marketplace mechanics.
But the company's ambition and enthusiasm are contagious. They have big dreams for this platform — and we can see some serious potential here.
Maybe someday you can own a slice of the Dallas Cowboys, err, Denver Broncos.
Further reading
Disclosures
Investment.com is an Alts sponsor
We do not own any shares of Investment.com
We do not own any shares of any properties on Investment.com
This issue is a sponsored deep-dive, meaning Alts has been paid to write an independent analysis of Investment .com. Investment .com has agreed to offer an unconstrained look at its business & operations. Investment .com is a sponsor of Alts, but our research is neutral and unbiased. This should not be considered financial, legal, tax, or investment advice, but rather an independent analysis to help readers make their own investment decisions. All opinions expressed here are ours, and ours alone. We hope you find it informative and fair.