October 25, 2022
Read time: ± 6 minutes
Hello and welcome to Alts Cafe. This is everything you need to know about what's going on in the world of alternative assets, best enjoyed with your morning coffee.
Let's go!
The Macro Picture
It was the best week since June for American equities:
It was a pretty quiet week after an eventful early October. Interest rate hikes are doing their jobs, the UK has a new prime minister (again) who might last slightly longer than a head of lettuce this time, and housing is coming back to earth.
Bullish News
Treasury yields fell from their highs after a report that some Fed officials are concerned about over-tightening with large rate hikes.
The pound rallied on news that Rishi Sunak will become UK PM. Liz Truss was the shortest-tenure UK PM ever.
Bearish News
Retail investor portfolios are down 44% YTD.
Turkey cut interest rates by 150 basis points for the third consecutive month, from 12% to 10.5% — despite Turkish inflation sitting at more than 83% at the moment.
What are we doing?
Fractional Alts picks:
No changes here.
We bought six 200L barrels of 100% pure agave tequila. We'll age it and report back in a few years.
Crypto
Here's what you need to know:
Crypto is up slightly, while equities are down.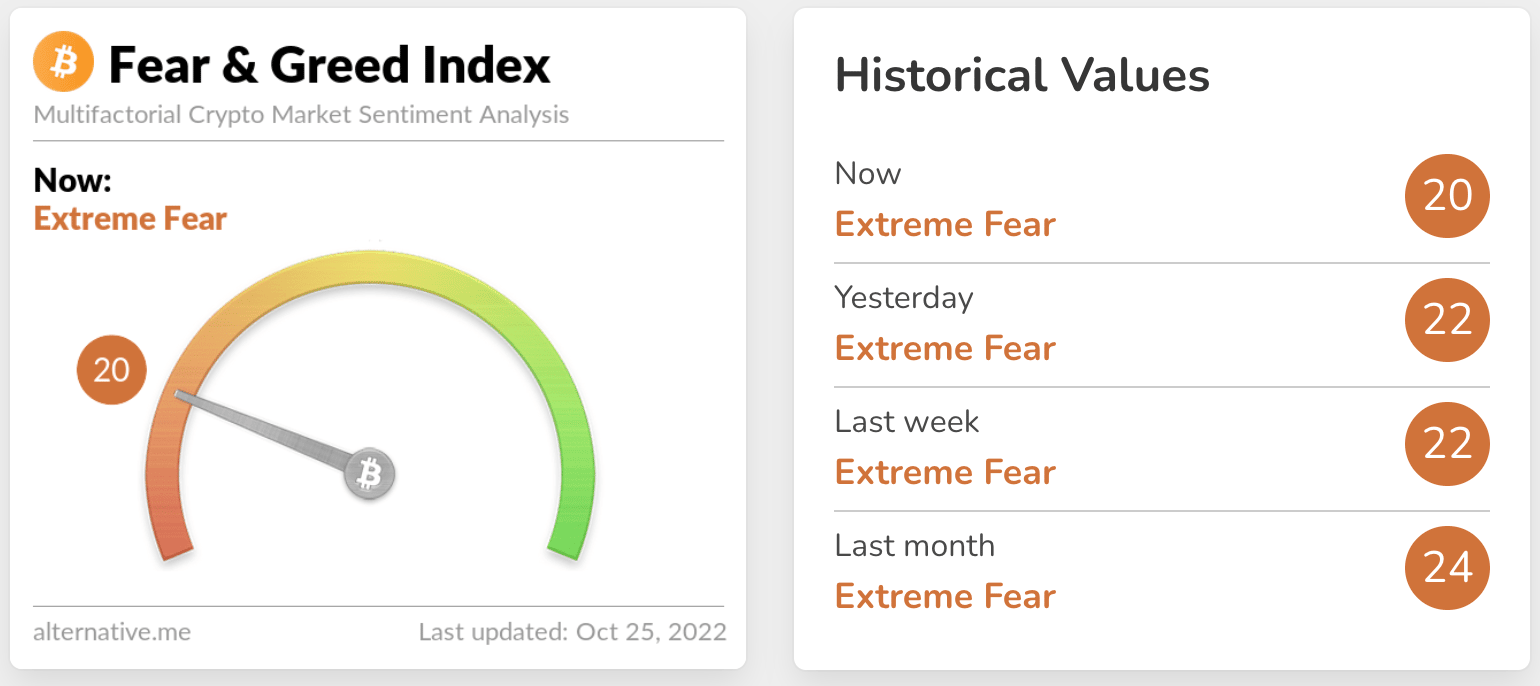 Bullish News
Bearish News
What to do with that info:
Is crypto decoupling from equities finally? If so, it could be a good hedge again.
Real Estate
Here's what you need to know:
The change in YoY interest rates is nearing a historic high, and will shatter recent records, as rates continue to rise through mid-2023.
Going light here this week, as we're dropping a Real Estate Insider in a couple of hours.
Bullish News
Sorry, we've got nothing.
Bearish News
What to do with that info:
Dry powder.
NFTs
Here's what you need to know:
Art and collectible NFTs continue to slide sideways, providing a remarkable store of wealth over the last month, as the NASDAQ tumbled more than 10%.
It's possible, however, that these prices remain as steady as they are because there's simply no market.
Bullish News
Ethereum NFT creators have earned $1.8B in royalties to date.
The 1,000-piece NFT collection released by Anthony Hopkins sold out in around ten minutes.
Bearish News
Valuations and volumes in the metaverse continue to look ugly.
What to do with that info:
There's just not much going on here at the moment.
We're using our PROOF Collective NFT access to get into free mints and the like (some of which may pay off in the future).
Startups
Here's what you need to know:
While deal volume is down, the best deals continue to get done, especially at the seed stage.
Median valuations by stage are down a bit but are still robust: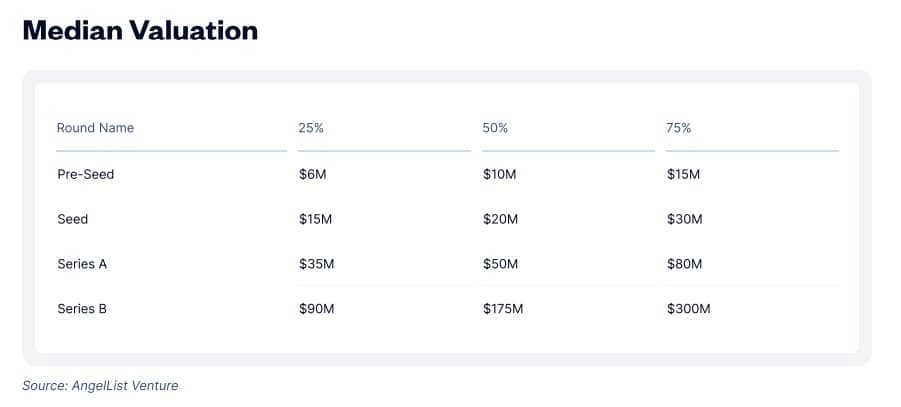 Web3 deals have finally fallen from the top spot, with Fintech claiming a plurality of capital deployed.
AI and ML are making moves.
And lest you despair, here are some great tech companies that rose from the ashes of previous downturns:
We've given you the highlights, but this entire thread is worth the read:
Lots of hot takes right now on where early stage startups and VCs are at on funding, valuations, and more.

Well, here's first party data from @AngelList + @SVB_Financial based on thousands of early stage startups in Q3 + my own takes. Here we go 🔥😨

1/n

— Andrew Oddo (@A0ddo) October 20, 2022
Bullish News
Bearish News
What to do with that info:
If you work at Twitter, it may be time to brush up on your AI skills.
That's all for this week. Hope you enjoyed your coffee and this edition of Alts Cafe. ☕
Any comments, questions or concerns – let us know.
Cheers,
Wyatt