Insights from Austria
---
A warm welcome to my updated (CrowdfundingHub) newsletter. You subscribed earlier and after a pause I am restarting with a new layout and a weekly update on trends in Alternative Finance in Europe. I hope your are still interested in Alternative Finance news. If you are not interested anymore, you can always unsubscribe at the bottom of the page – Ronald Kleverlaan
This new version of the newsletter has a different format then the previous one. Every week I will personally share some of the most important international stories with trends in Alternative Finance. I will also invite a local European expert to give an overview on current developments in their country.
This week we start our European review on the Status of Alternative Finance in Austria with Karoline Perchthaler.
Further news this week:
Altfinator – Facilitating access to Alternative Finance
Finance your Growth – Online guide in UK for SMEs to get financing
Best equity crowdfunding platforms in US
Funding Circle loans create 85,000 jobs globally in 2017
Altfinator – facilitating access to Alternative Finance
Alternative Finance (AF) for businesses across Europe has increased considerably in recent years, becoming an important source of finance for entrepreneurs, startups and SMEs. But growth is not as fast as it could be. To speed up the growth in more regions in Europe, the Altfinator project will focus on capacity-building of the financial ecosystem and its participants.
Training and education of advisors
One of the core activities of the initiative is to train SME advisors. In Europe there are many innovative SMEs with great ideas but limited knowledge on how to get funded. Research shows that financial SME advisors are the main bottle-neck in the process as they have both limited knowledge and experience in advising business owners on alternative finance opportunities.
€1,5 million co-funding by European Commission
A group of 12 European organisations is starting this initiative and together with international experts will collect best practices from The Netherlands, UK, Estonia and US and will use them to train SME advisors, policy makers and other stakeholders in the financial eco-system in Europe. The European Commission is co-financing the initiative with €1,5 million to make sure more countries can be reached.
More information regarding the Altfinator project can be found on the website.
Finance your Growth – Online guide for SMEs to get financing
Equity Crowdfunding in the US is rather young. Although the JOBS-act was already signed by president Obama in 2012, the implementation took a lot of time and the first campaigns could only be started on May 16, 2016. Regulation crowdfunding (Reg CF) currently allows any startup or small business to raise up to $1,070,000 online from family, friends, and followers (accredited or not) if they are using a crowdfunding website that is registered with the Securities and Exchange Commission (SEC).
1000 companies – $127 million capital raised
Since its launch, nearly 1,000 companies have registered with the SEC on 50 platforms, and over $127 million has been committed to campaigns. But there are big differences between the platforms. The 3 largest platforms (WeFunder, SeedInvest en Start Engine) have raised 70% of these funds and WeFunder en Start Engine together were responsible for 50% of all campaigns.
Funding Circle loans create 85,000 jobs globally in 2017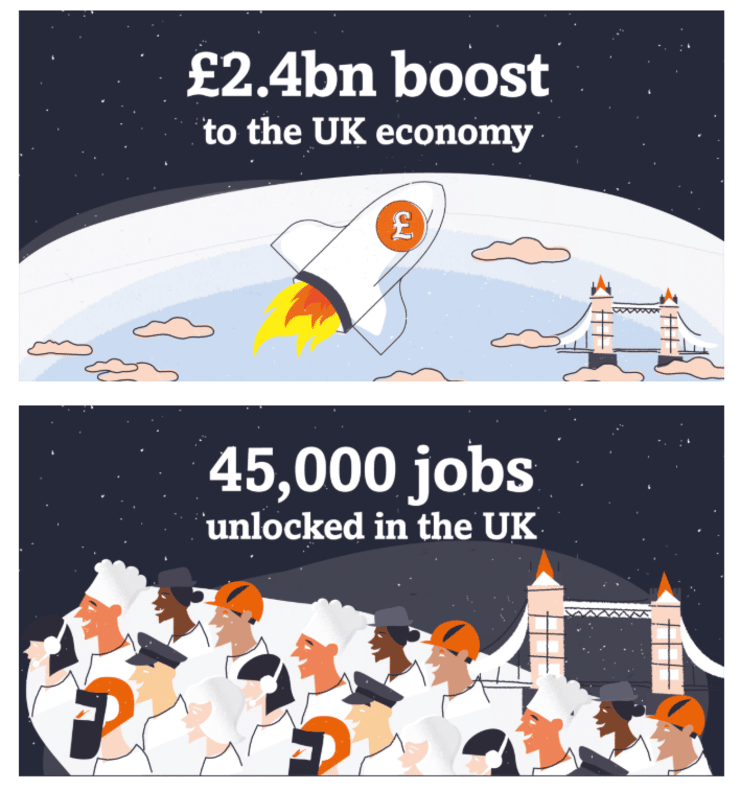 What is the impact of Alternative Finance on the economy and particularly for small and medium enterprises (SMEs)? Marketplace lending platform Funding Circle asked consultancy firm Oxford Economics to analyse the impact of the loans provided through the Funding Circle platform.
75.000 jobs globally created
The research shows that in the 4 markets Funding Circle is operating (UK, US, Germany, The Netherlands) the impact on the economy was £3.9 billion and they created 75.000 jobs. A clear sign that alternative finance is making a big impact on access to finance for SMEs.
£2.4 billion impact on UK economy alone
A more detailed deep-dive into the UK numbers is available on the website of Funding Circle. It shows the direct and indirect impact on the growth of SMEs in the UK (£2.4 billion), number of jobs created (45.000) and additional tax revenues (£700 million).
Between 2011 and 2017 the number of (SMEs) in the UK grew by 28%. In the same time banks have focused on funding larger businesses. The proportion of outstanding bank loans held by SMEs fell from 38% to 35.6%.
If we zoom in on 2017, net lending (new amount of lending to SMEs) for all UK banks combined was £677 million, compared to £598 million by Funding Circle alone! Alternative Finance is very important for financing SMEs.
Full report: "The Economic Impact Report of Lending Through Funding Circle"
Expert of the week : Karoline Perchthaler (Austria)
What is the current status of Alternative Finance?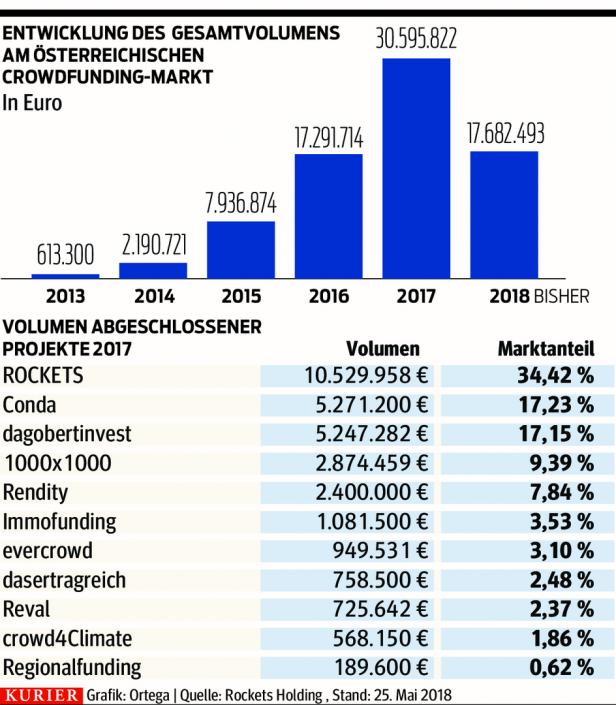 Three years after the start of the Alternative Financing Act, crowdfunding has now also reached SMEs and regions in all Austria. Real estate crowdfunding projects are also on the rise. Crowdfunding is also increasingly used by regions and SMEs as a customer loyalty tool.
In 2017 about 30.5 million EUR was collected with crowdfunding, ytd it is about 18 million EUR.
Regulation:
What will most likely change with crowdfunding / alternative financing law from July? The basis for crowdfunding in Austria is the Alternative Financing Act (AltFG) of 2015; for larger amounts it is the Capital Markets Act (KPMG). On 21 July, an amendment to the law will become available:
Prospectus requirement: For offers of less than 250,000 euros, the prospectus requirement may no longer apply in the future. For tenders between EUR 250,000 and less than EUR 2 million, an information sheet is ONLY required. There are stricter rules on this. Furthermore, the obligations of the issuer and the platform operator are specified.
EUR 5000 limit: A private individual may invest a maximum of EUR 5000 per project per year without proof of income. Violations will be punished less severely in the future.
Can you give us an inspiring case from your country?
Gasteiner Bergbahnen: Citizens participate directly in the ski area!
Ski lift operators usually do NOT know very much about their customers, the word customer loyalty is rather a foreign word. Not so at Gasteiner Bergbahnen AG (160 employees), who involve skiers, locals and holidaymakers in the modernisation of the Schlossalm ski area.
The project is for building a modern cable car. Setting up the financing for this was not a problem, but from the very beginning they also wanted to win the population for the project. After three days 1.5 million EUR was collected.
A second crowdfunding round started at the end of last year under the title "Skisparen" and was completed at the end of April. This time, vouchers were offered in return, i.e. a classic advance booking model. More risk-free for mountain railways and investors. It is important that investors have a connection to the region.
What are the biggest obstacles for growth?
The knowledge about crowdfunding is not yet very great. In order to make even greater use of the potential of crowdfunding and crowd mechanisms, training and promotion measures are needed, for example on the mechanisms, the instruments used and the embedding of these in the financing mix and the opportunities and risks overall.