€1.4 billion AltFin in France in 2018 | Fintech Summer School
---
Last week the French Crowdfunding Association published an overview of the growth of the Alternative Finance market in France. In 2018 the total amount of funding raised reached €1,4 billion!
This week we focus on the status of Alternative Finance in Finland with Aki Kallio.
Further news this week:
Fellow Finance's platform facilitated 18,5 million euros of loans in January Helsinki Stock Exchange
Alternative Finance in France Grows Driven by Crowdlending While Equity Crowdfunding Continues its Decline
FinTech Talent Program | Utrecht Summer School
InnoFinance Summit 2019 Germany
ECWT review with : Elin Elkehag – STILLA
Fellow Finance's platform facilitated 18,5 million euros of loans in January Helsinki Stock Exchange
In January Fellow Finance's investors financed a record breaking amount of business and peer-to-peer loans worth over 18,5 million euros. Cumulative loan volume grew over 379 million euros and the total number of investors grew to 11 205. In January Fellow Finance also launched peer-to-peer lending in Denmark, making it possible for Danish consumers to look for the best offers and lowest rates easily and thus opening a new investing opportunity to investors.
This gives them a way to diversify their portfolio even further, making it possible now to invest in Finnish, Swedish, Polish, German and Danish consumer loans
and Finnish business financing. You can always check the real-time statistics on the site: www.fellowfinance.com/for-investor/statistics.
Fellow Finance Plc launched its operations in 2014 and it is an internationally active and growth-oriented FinTech group that provides crowdfunding services for people and businesses. Fellow Finance is the leading1 Nordic loan-based crowdfunding and peer-to-peer lending platform which has over 520 000 users from around 60 countries. Fellow Finance Plc is regulated by the Financial Supervisory Authority of Finland as an Authorized Payment Institution. Fellow Finance Plc is listed on Nasdaq First North Finland and The Company has around 2800 shareholders.
EIF Working Paper: Econometric study on the impact of EU loan guarantee financial instruments on growth and jobs of SMEs
This paper provides a policy-oriented summary of a recent report to the European Commission's DG for Internal Market, Industry, Entrepreneurship and SMEs. The econometric study assesses the real performance effects of EU-guaranteed loans to SMEs disbursed in the Benelux, Italy, and the Nordic countries (Denmark, Finland, Norway and Sweden), during the years 2002 to 2016.
The paper can be downloaded here (pdf).
Alternative Finance in France Grows Driven by Crowdlending While Equity Crowdfunding Continues its Decline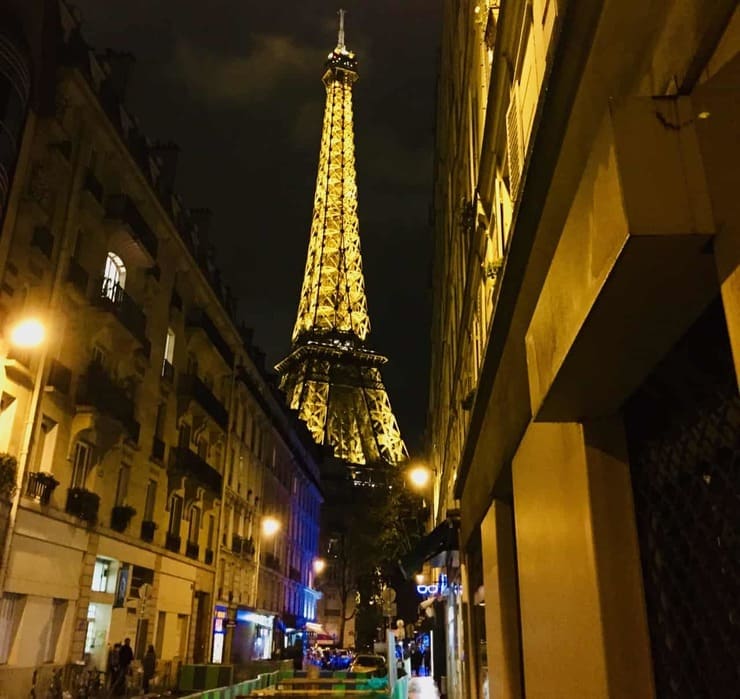 Recently the French Crowdfunding Association (Financement Participatif France or FPF) published their annual report on alternative finance in France. The report, produced in partnership with KPMG, is now in its third year and provides an important snapshot of sector growth for online capital formation including both debt and equity-based financing.
At the end of 2018, there were 194 registered platforms in France with the 70 most important being members of FPF.
As Crowdfund Insider reported last year, in 2017 the French Alternative Finance market grew by 50%, driven by SME lending growth, nearing the billion euro mark, at €940 million.
A mid-year report from FPF showed alternative finance jumping 59% during the first 6 months. For all of 2018, the growth continued, albeit at a slower pace, increasing by 39%.
Growth to €1,4 billion in 2018
Since 2015, the amounts raised via alternative finance have increased by more than 4X as €297 million was collected in 2015 with €1.4 billion raised in 2018. But this growth was largely driven by debt-based platforms whereas equity crowdfunding has stalled. The FPF report includes both rewards and donation offerings but these subsectors are small and getting smaller.
FinTech Talent Program | Utrecht Summer School
This summer a dedicated Fintech Summer School program will give policy makers, industry participants and excellent students a state-of-the-art introduction into the latest research and industry insights on FinTech.
Sustainable growth of FinTech industry
FinTech is radically transforming the finance industry by changing the scale and scope of competition among financial institutions and by offering financial solutions to new business models. During this summer school, the students will investigate how FinTech entrepreneurs can develop and grow in a sustainable manner, as well as, how policymakers and regulators can ensure that the new financial landscape is more resilient and better able to foster sustainable economic development.
This course will delve into the innovations that underpin FinTech, the competitive strategies of old and new financial institutions as well as the challenges these innovations bring for regulators, consumers and for sustainable growth.
Theoretical and practical knowledge
The course aims to provide students with both theoretical and practical knowledge and skills to understand the FinTech disruption. To this end, participants will engage with legal and economic scholars with in-depth knowledge of FinTech as well as with established entrepreneurs with relevant practical knowledge and broad views on innovations and alternative finance.
Course schedule
Participants will be introduced to the main FinTech innovations and to their transformative implications:
New technologies (e.g. dis-intermediation, digitalization, Blockchain)
New funding (e.g. crowdfunding and peer-to-business lending)
New payment systems (e.g. mobile, digital, crypto-)
New assets (Tokens, ICOs/ STOs)
New advisors (robo-advisors, AI, self-executing contracts)
New regulations (e.g. PSD II; AML/ CFT 5th Directive, RegTech).
Finally, participants will develop a tailor made solution in response to a real problem of the FinTech industry and present it to a panel of experts.
Limited amount of participants
Because it is a very intensive and interactive program, there will be a limited number of participants. Registration is now open and people who are interested can register on the website or request additional information from the course coordinator dr. Hanna Deleanu ([email protected]).
More information: Fintech Talet Program
The InnoFinance Summit 2019 brings together Companies, Crowdfunding experts, Business development institutions and the Politics.
The InnoFinance Summit 2019 in cooperation with D/FIN.frankfurt aims to strengthen the supra-regional networking of start-ups, companies, banks and politicians and bring them together at one table in order to deal intensively with the political, legal and economic aspects of alternative financing options.
The program consists of discussions and workshops on crowdfunding, blockchain and alternative finance. Experts from Germany and Europe support your company in financing.
ECWT review with : Elin Elkehag – STILLA
You don't have to look for your things if you never lose them.
Stilla Motion is an instant security system that you can take with you wherever you go, and use for whatever you like. Place it in a purse or a stroller, in a backpack or a jacket, and get an instant alarm on your phone or smartwatch the second it moves. And as if that weren't enough, Stilla Motion also has a strong built-in speaker that will let everybody nearby know if someone is touching your stuff.
Elin raised $75,601 USD through her Indiegogo campaign and her product launch was 314% funded on 4 th November 2016.
The magic about Elin is not just her innovation behind the product, but also how she built her company ! Elin´s hardware company, Stilla , was built from scratch in 100-days!
Elin summarizes "the 5 Key learnings from her 100-day challenge to launch the project by ;
1. Speed beats perfection: The world is moving fast, and so should you. Get things 80% right, test with customers early, and iterate rapidly.
2. Hungry beats smart: Dare to ask tons of questions. The one who learns the most the fastest, wins.
3. Tribe beats comfort: Find your tribe, even if they are outside of your comfort zone, and build a team of rockstars.
4. Creativity beats resources: Money and resources shouldn't be a limiting factor, learn as much as you can with what you have.
5. Focus beats force: Remind yourself of what goal you want to achieve, and why. Take small steps of imperfect action every day, to get there.
Expert of the week : Aki Kallio (Finland)
What is the current status of Alternative Finance?
In Finland, popularity of crowdfunding expanded rapidly starting from 2013. The Ministry of Finance together with the Ministry of Employment and Economy conducted a survey in late 2013 in order to map the size of crowdfunding markets in Finland. Based on the survey high expectations were being placed on crowdfunding. It was seen as a fast, effective and flexible funding channel especially for start-up companies and new innovative enterprises. Experts stated that crowdfunding would allow for more effective use of private individuals' funds and increase the overall availability of financing.
In Finland, the crowdfunding market has more than doubled in size from 2015 (EUR 70.5 million) to 2016 (EUR 153.2 million) according to a survey by the Ministry of Finance and the growth is expected to continue according to predictions of the Ministry. Based on the most recent survey by the Bank of Finland the growth has indeed continued. The crowdfunding market in 2017 was EUR 246.7 million showing impressive 61 per cent growth rate compared to the last year.
The crowdfunding market in 2017 can be summarised as follows:
· investment-based crowdfunding: EUR 63.0 million (year-on-year increase of 51 per cent)
· loan-based crowdfunding for businesses: EUR 75.8 million (year-on-year increase of 64 percent)
· peer-to-peer lending between private individuals: EUR 106.8 million (year-on-year increase of 67 per cent)
· reward-based crowdfunding: EUR 1.0 million (year-on-year increase of 5 per cent)
The Ministry of Finance has previously stated that it expects the crowdfunding market to grow further. Factors contributing to this growth include the Crowdfunding Act, which clarified the rights and obligations of both market operators and investors. The Crowdfunding Act placed loan-based and investment-based crowdfunding within the sphere of regulated financial markets.
The Finnish Crowdfunding Act (734/2016, 25th of August 2016) entered into force on 1st of September 2016. The preparation work in the Ministry of Finance started on 2014 based on an order from the Minister of Employment and Economy in office at the time. The aim was to ease the strict interpretation made by the Finnish Financial Supervisory Authority (FIN-FSA) in mid-2014 basically categorising all investment-based crowdfunding as placing of financial instruments without a firm commitment basis as defined in Markets in Financial Instruments Directive (MIFID I, 2004/39/EC). The law bill (HE 46/2016 vp) aimed to establish clear ground rules for crowdfunding at the legislative level in order to ensure that the business sector can operate and grow in Finland. The aim was also to clarify the responsibilities of various authorities in the supervision of crowdfunding, to improve investor protection and to diversify the operability of financial markets. A further goal of the law bill was to increase the financing options of SMEs as well as small innovative and growth-oriented companies in particular. Investors were seen to receive higher-risk and higher-yielding investment opportunities. The Crowdfunding Act eased the regulation of investment-based crowdfunding (based on MIFID I article 3 optional exemption) and correspondingly clarified the ground rules for loan-based crowdfunding. In addition, the Crowdfunding Act clarified the responsibilities of various authorities in the supervision of crowdfunding, improved investor protection and aimed to diversify financial markets by way of facilitating the entry of crowdfunding platforms therein.
An operating licence requirement (authorisation from FIN-FSA) and the process associated with it therefore were seen to constitute an unreasonably high threshold for access to business and entry into the sector. For this reason, it was assessed that transposing MIFID I article 3 optional exemption into national law would be the most efficient way to promote the development of crowdfunding in the domestic market and its competitiveness in relation to established financial market operators. Inspiration to take advantage of MIFID I article 3 was based on an comparative survey including ten European countries, of which France and Italy proved to be most useful benchmarks. As it was foreseen that MIFID II would extend the requirements set in optional article 3, those conditions were proactively transposed into the Crowdfunding Act. Thus, only technical fine-tuning was deemed to be necessary when transposing MIFID II into national law in 2018. For example, as no investment-based crowdfunding platforms sought for registration, this option was removed from the Crowdfunding Act and only the possibility to seek for a licence to operate as an investment firm is currently available.
However, based on recent amendments (mainly related to strengthening of investor protection) made to both the Investment Services Act and the Crowdfunding Act in relation to transposition of MiFIR and MiFID II, it is unclear whether the growth of the alternative finance market will continue as strong as till date. Taking into account the contents of the recent Commission proposal on crowdfunding it is unfortunately becoming evident that new restrictions imposed in relation to transposition of MiFIR and MiFID II to both the Investment Services Act and the Crowdfunding Act were largely premature and unnecessary.
Can you give us an inspiring case from your country?
There are currently two Finnish-based crowdfunding intermediaries Invesdor Ltd and Privanet Ltd, who are operating based on investment firm (MIFID) authorisation and have currently operations also abroad. Invesdor Ltd has been operating in the UK, Norway, Denmark and Finland whereas Privanet Ltd has just recently expanded its operation to Norway via setting up a branch in the country. As both of these companies are using their MIFID license in order to offer investment-based crowdfunding it could be argued that they are offering "normal" financial services and using crowdfunding as a marketing tool. However, their business model is interesting as they are free to passport their operations to another EU countries based on their MIFID license. Such an operating model has not been widely utilized in other European countries so far. Besides equity rounds both Invesdor Ltd and Privanet Ltd also offer a chance to invest into bonds issued by their client companies seeking for financing. Privanet Ltd also operates a platform Real Invest, which is focused on real estate investing giving investors a chance to invest into various real estate projects. This service is currently only available in Finland.
Especially loan-based crowdfunding is growing heavily in Finland. One of the biggest loan-based crowdfunding and peer-to-peer platform Fellow Finance Plc completed its initial public offering and listed its shares on the Nasdaq First North Finland marketplace during October 2018. In addition, other leading loan-based crowdfunding platform in Finland Fundu Ltd has reported partnership arrangements with number of Finnish banks as well as impressive growth figures in general during 2018.
Crowdfunding is still very much local in Finland. According to a survey by the Ministry of Finance, which was published on 28th December 2016 crowdfunding intermediaries which were offering investment-based or loan-based crowdfunding in Finland gathered approximately from two to maximum of ten per cent of investment from abroad (mainly from other EU Member States).
What are the biggest obstacles for growth?
The biggest obstacle for growth of alternative finance in Finland relates to regulation and especially MIFIR/MIFID II and its interpretation. Especially recent and highly debated amendments (mainly related to strengthening of investor protection) made to both the Investment Services Act and the Crowdfunding Act in relation to transposition of MiFIR and MiFID II in the beginning of 2018, it is unclear whether the growth of the alternative finance market will continue as strong as till date. However, it is too early to say whether tightened regulatory environment will in fact affect the alternative finance sector. Most loan-based crowdfunding intermediaries offering their services for businesses still use the lighter regime incorporated in the Crowdfunding Act. As no investment-based crowdfunding platforms sought for registration based on the original Crowdfunding Act, it could be stipulated that this option was unnecessary and hence its removal from the Crowdfunding Act and possibility to only to seek for a licence to operate as an investment firm should not affect alternative finance markets too heavily.
On the other hand regulatory fragmentation based on different countries introducing their own bespoken crowdfunding regimes as well as non-consistent interpretation of the existing EU-rules by market supervisors have made cross border capital-raising difficult. In addition, crowdfunding intermediaries in Finland have stressed that existing EU regulatory framework does not take into account the special characteristics of either loan-based or investment-based crowdfunding and hence it should be evaluated whether crowdfunding as new way of finance could be supported via amendments to existing EU regulatory framework which could promote cross border capital-raising. Commissions proposal on crowdfunding aims to do exactly this, but its progress in EU institutions has been quite slow till date and it remains unclear when and in what form it will be entered into force.
Also the question about the continuation of current interest rate level as well as success (or failure) rate of completed crowdfunding investment rounds could easily and quickly affect the developing alternative finance markets in Finland either negatively or positively.