FCA crowdfunding review | €1bn direct lending fund for Dutch and German SMEs
---
Welcome back at the first newsletter after my holiday. This summer there was a lot of news in the alternative finance industry, especially from the UK after the publication of the review of the crowdfunding/P2P regulation by the FCA. In the newsletter I will analyse the review and highlight some industry responses.
This week we have a detailed insight in the Status of Alternative Finance in Poland with Karol Król.
Further news this week:
FCA proposes changes to rules for crowdfunding platforms
New €1bn direct lending fund for Dutch and German SMEs
Revolut crowdfunding investors toast 1,900% return
Crowdfunding limit in Belgium raised to €5 million
£500m investment pledged on Crowdcube
FCA proposes changes to rules for crowdfunding platforms
The long-awaited review of the UK crowdfunding industry by the FCA was finally published. While the regulation of the (equity) crowdfunding platforms seems appropriate for the FCA, the regulator is not positive about the P2P-lending industry.
The different types of business models make the industry difficult to regulate and they even mention misconduct by several platforms. To continue the discussion with the industry, the Financial Conduct Authority (FCA) is opening a new consultation on new rules for loan-based crowdfunding platforms.
More transparency needed
In the review, the FCA mentioned there was not enough transparency in the industry on risks and continuation plans and they want to limit the ability to market certain offering to retail investors. They will come with additional regulation for it.
The industry association P2PFA already responded on the review and agreed with most of the points mentioned by the FCA for more transparency.
Too much restrictions or self-regulation?
Not all industry players are in favor of these new proposals for regulation. The FCA is for example looking "to extend marketing restrictions that already apply to investment-based crowdfunding to P2P platforms", thereby limiting P2P platforms ability to market to certain (retail) investors.
Specifically, the regulator is proposing that peer-to-peer promotions target exclusively the following groups: those certified or who self-certify as sophisticated investors, those certified as high net worth investors, those under advisement from an authorised person, or those who certify that they will not invest more than 10 per cent of their net investible portfolio in P2P agreements.
Several people in the industry find these rules too restrictive and expect this to reduce innovation in the industry.
Full paper (must read)
The full consultation paper (must read for regulators and policy makers!) can be found here: Full FCA consultation paper.
New €1bn direct lending fund for Dutch and German SMEs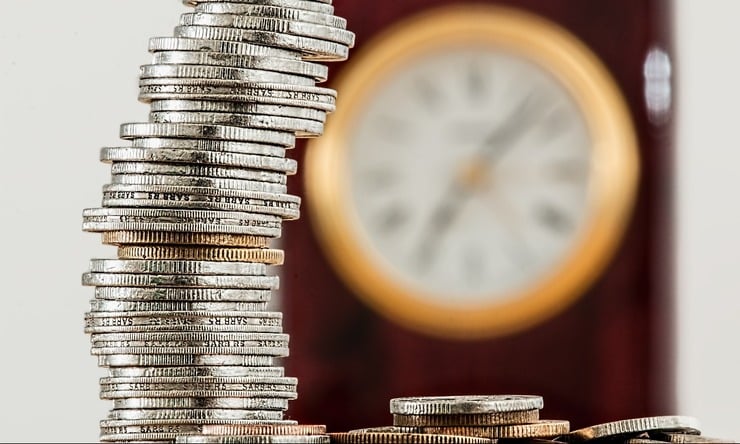 KKR has backed a €1bn joint venture with Dutch private credit firm Neos Direct Lending and asset manager Schroders to lend to small businesses in the Netherlands and Germany.
Largest direct-lending programma in Europe
Neos said the fund is the largest direct-lending programme in Europe dedicated to small and midsized companies.
Schroders has increased its stake in the direct lender to 49%, the statement said. Schroders acquired an initial 25% stake in Neos in 2016.
Loans between €1m and €10m
The new direct-lending joint venture will make senior loans of between €1m and €10m to small and medium-sized businesses.
Growth of direct lending in Europe
This deal is part of a strong growth of direct lending platforms with different business models in Europe, using institutional funds to finance SMEs.
Revolut crowdfunding investors toast 1,900% return
Two years after raising cash through Crowdcube the digital banking challenger has seen its valuation grow from £42m to over £1.2bn.
1900% return on investment
Investors who backed Britain's first digital banking unicorn Revolut via the equity crowdfunding platform Crowdcube two years ago, have been able realise returns of 19 times their original stake.
If you had invested the maximum £5k allocation of Revolut shares when they raised funds on Crowdcube and subsequently cashed out now your stake would be now be worth £95k representing a return of 1,900 per cent.
Crowdfunding limit in Belgium raised to €5 million
Since July 21 juli, SMEs in Belgium are able to raise more funding. The maximum limit for crowdfunding offerings raised from €300k to €5 million, more in line with other European countries.
The following additional rules apply in the new regulation:
No prospectus is needed for offerings below €500k, with the additional limitation of a maximum investment of €5.000 per investor;
Between €500k and €5 million no formal prospectus is needed, but it is mandatory to have a "informatienota" (prospectus light) with a summary of the offering;
For raisings of more then €5 million a prospectus is still mandatory.
Expert of the week : Karol Król (Poland)
What is the current status of Alternative Finance?
Alternative finance sector has an important role in the landscape of sources of financing in Poland. Already 1 in 8 startups claims their plan to use crowdfunding within next 6 months and crowdinvesting platforms are outperforming alternative public stock market New Connect in number of companies raising funds. 
It is assumed that the volume of funds provided through financial platforms will overpass 0,5 billion polish zlotych (135M EUR) this year. Over 3 million Poles used at least one alternative finance platform within last 5 years. Dynamic development is a part of very vast adoption of fintech solutions, provided by both local and international entities.
Most popular services by volume are p2p lending, online fundraising and crowdinvesting. Also fintech microfactoring services are popular with small business owners. There are over 30 alternative finance platforms and several next announced to establish their activity.
Legislative changes supported development of crowdinvesting with up to 1 million euros non-prospectus equity rounds and online fundraising without administrative permissions. Despite the fact there is no direct law on crowdfunding in Poland, its development is supported by financial market stakeholders. Warsaw Stock Exchange claims to include cooperation with crowdinvesting platforms in its long-term strategy and Financial Supervisory Commission intent to establish "regulatory sandbox" to create better environment for the development fintech platforms.
Can you give us an inspiring case from your country?
The leading platforms are zrzutka.pl with 127 748 fundraising projects and finansowo.pl, a p2p lending provider with 108,5 M polish zlotych (28 M EUR) total volume.
What are the biggest obstacles for growth?
There are several legal hurdles that make alternative finance platforms in Poland less attractive than it is possible. On the other hand, there are different legal initiatives aimed at changing it, e.g. the law proposal on simple joint-stock company that will be a new form of capital entity. Financial Supervisory Commission after public dialogue published a report that detects 85 legal barriers with suggested solutions included, which is a step in making Poland world's fintech hub.
Due to lack of existing regulation and non-supportive sentiment, there is no reasonable legal foundation in Poland to raise funds through ICO. However, it is gaining popularity among startups, mostly they are changing jurisdiction, which is a loss for polish economy.
In general the awareness of alternative finance platforms and services are higher and higher, so the future seems with very promising.