Hi there, Welcome to Wine & Whiskey Insider – the free version.
This version doesn't have the full detail of the paid version, but we still try to make it valuable for you.
Today, we're looking at the Bordeaux Wine Futures Collection,
Wine futures (also known as the 'en primeur' system), is where you purchase vintage wine before it is actually bottled.
This offering is based on wines from the Bordeaux region, and will be available on Vint Wednesday October 13 at noon EST.
Let's explore
Background
Buying vintage wines before they are bottled is a popular method of investment for wine connoisseurs.
In fact, buying futures for wines still aging in the barrel is a practice that goes back decades. It was originally used as a means for struggling wineries to ensure a source of income.
Nowadays, buying en primeur allows investors to gain exposure to some of the most popular options while they are still maturing in a barrel.
The wines are able to be purchased directly from their provenance, with a greater chance for value appreciation than those that are already bottled.
Vint's Bordeaux 2020 Futures
Vint's collection of maturing Bordeaux wines is broad, comprising 426 different bottles.
The outlook of an 'en primeur' investment is, by nature, long-term, with an estimated maturity date for the barreled wine anywhere between 2023 and 2026.
Offering Details
Share Price: $70
Total Shares: 1,600
Market Cap: $112,000
Est. 1 Year Return: +25%
Maturity Date: 2023–26
Total Bottles: 426
About the Wine
Bordeaux is one of the largest most well-known wine-producing regions in the world. In fact, it is arguably the world's most important wine region, producing a whopping 900 million bottles of wine per year.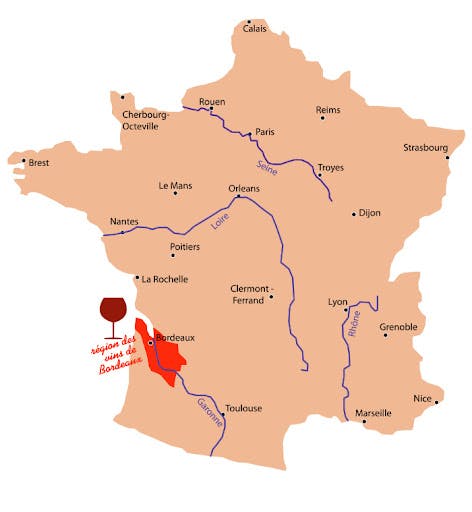 Bordeaux's 2020 vintage collection is being strongly commended by wine critics, beating out the 2018 collection and going toe-to-toe with 2019's.
Buying wine 'en primeur' has been a growing market over the last 2 decades. Starting in 2010, huge demand from Asia began driven up the prices of pre-bottled wine investments. In addition to the rapidly rising Chinese middle class, Hong Kong slashed their imported wine tax from 40% to zero.
The result was China, having gone from importing less than $10,000 of wine in 1982, becoming the world's largest wine import market.
However, the COVID-19 pandemic forced a price correction, with 2019 Bordeaux Futures having a markedly lower entry-point than offerings in previous years. In fact, certain top-tier wines were listed at about 30% less in 2019 than they were the year prior.
This has lead to a 25% price increase for those that invested in 2019 vintages.
Bordeaux's vintage wines have a strong history of high quality and are some of the most sought-after wines in France. Their collections frequently feature 10+ wines that post scores of over 95 from critics.
Some of the prominent wines featured include:
24 bottles of 2020 Chateau Haut-Brion (13% of the share's value)
12 bottles of 2020 Chateau Angelus (4% of the share's value)
6 bottles of 2020 Chateau Mouton-Rothschild (3% of the share's value)
12 bottles of 2020 Chateau Margaux (7% of the share's value)
These wines comprise some of the most popular en primeur purchases this year.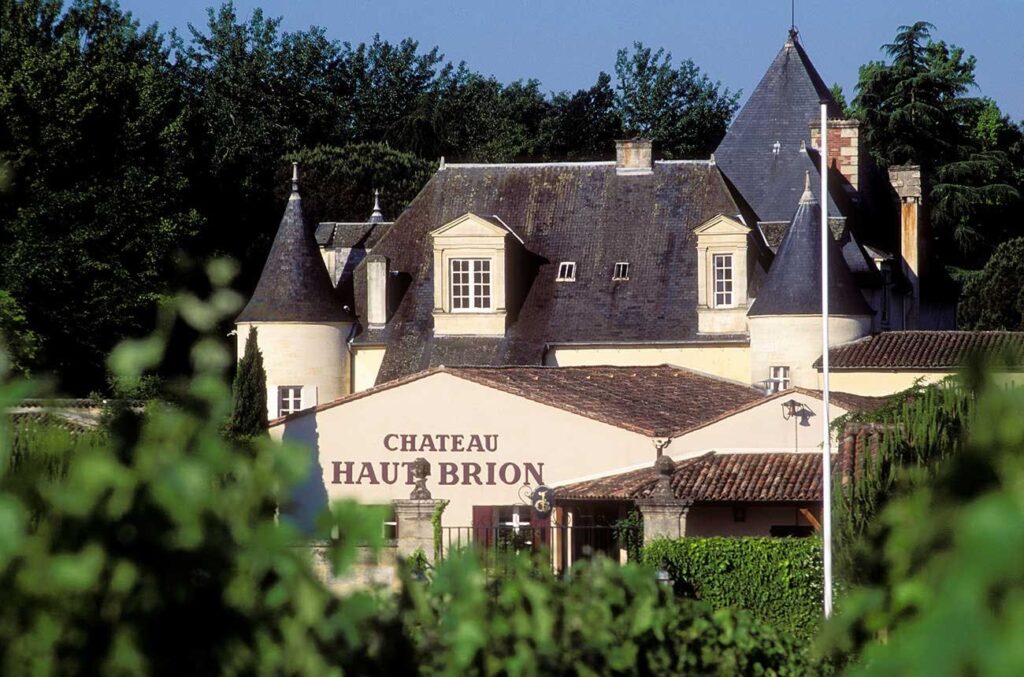 Highlights
Strong returns
Wines have been a growing investment industry over the past decade, outperforming the traditional stock market in the same time period.
The Liv-Ex 50, an index of the top 50 wines per year, boasts an average annual return of 13.6%.
The best wines historically give you the best returns, and what greater place to invest in top-tier vintages than the most popular wine region in the world?
Since 2012, vintage wines from the Lafite Chateau sold en primeur have averaged a whopping 60% increase in price, with the most recent 2019 release posting a very healthy 41% appreciation in value in just 12 months.
Yet even these hefty profits pale in comparison to the behemoth that is the Mouton-Rothschild vintage, which has recorded NICE growth of 69% since its 2019 Futures release.
High-quality collection
With so many different types of wine available for investment, it's easy to get lost when trying to figure what vintages are worthwhile, and which may flounder.
To help with your decision-making, understand that this batch is rated extremely highly.
Prominent wine critic (some would call him a "snob") James Suckling has referred to Bordeaux's 2018, 2019 and 2020 vintages as being 'a high-quality trilogy', and gave a large portion of wines scores exceeding 95. In fact, eight wines garnered a score of 99 or 100.
One example is the 'Chateau Haut-Brion' offering, which was given the exclusive 100-point rating (!)
James wrote:
This is a super Haut-Brion with incredible tannins that are wonderfully fine-grained. It's really powerful. This is very primary with so much grape-generated tannin structure…Seductive and friendly at the start and then takes you on at the finish with so much structure. Wine of the vintage?
Bordeaux wines often get "pumped" by wine critics, and can sometimes turn their noses up at high-quality wines from California, Australia, Chile, and elsewhere around the world.
Still, this is very good seal of approval from James.
Buying en primeur
Buying en primeur offers a number of advantages compared to other investment means. Perhaps the most attractive benefit is the guarantee of provenance.
Very few attributes impact the prestige of wine more than the region that it is made. When you invest in vintage Futures, you know exactly where the wine is coming from. This is because it's still sitting safely in the Chateau, yet to be bottled.
Furthermore, wine Futures give investors access to the greatest means of appreciation. While you wait for your collection to mature, other wines are bottled, sold and drunk, driving up scarcity and ultimately value.
Inferred Value
To calculate the Inferred Value of the collection, we look at the average retail price of each bottle via Wine Searcher.
[Inferred Value for Insiders Only]
Verdict & Recommendation