New here? Read up on our past Sports Memorabilia issues to get the most from this post.
June 20, 2022 | ± 4 minutes
HIGHLIGHTS:
Sports memorabilia continues to slide in line with broader markets
Carlton Fisk's 1975 World Series home run ball is available on Collectable
We've updated the valuation of Mookie Betts game-worn & signed glove on Collectable
Let's go!
Sports Memorabilia this year
Sports memorabilia continues to tumble along with the rest of the markets, with no obvious bottom in sight.
Last week
Fractional secondary markets
It was a big week for golf memorabilia, and that mostly saved the rest of the asset class.
Buyout offer
The Rally Michael Jordan 1992 signed game-worn Air Jordan 7 shoes received a buyout offer for $30,000 ($4.29/share) which would represent a -28% return over IPO and 42% return over the last traded price ($3/share).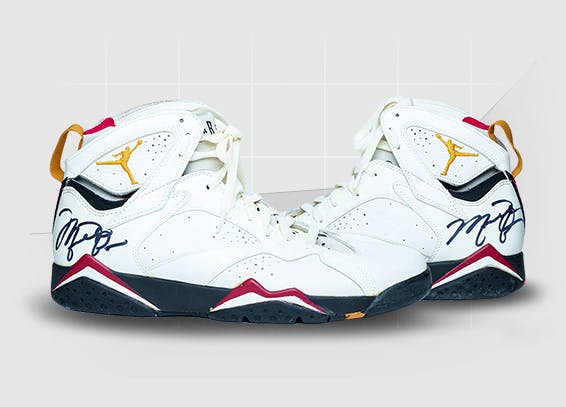 This is the second Jordan 1990's game-worn sneakers to receive a buyout offer on Rally over the last month. Maintaining inferred value of $35,000 ($5.00/share).
Auctions
Lelands Spring Classic 2022 auction concluded on June 11. Memorabilia pieces of note included:
The Collectable James jersey from 3 years earlier (photo-matched to 1 game) is in early access at a $90,750 value (inferred value is $105,000; you can check our Buy or Pass view on this asset).
Another Wilt 100 point ticket graded PSA 1 also sold by Lelands in the same auction for $26,735, implying a 2x increase between grades. Applying this logic to the PSA 2 sale gives an inferred value of $103,296 for the Rally PSA 3 Wilt ticket, close to our inferred value of $108,000.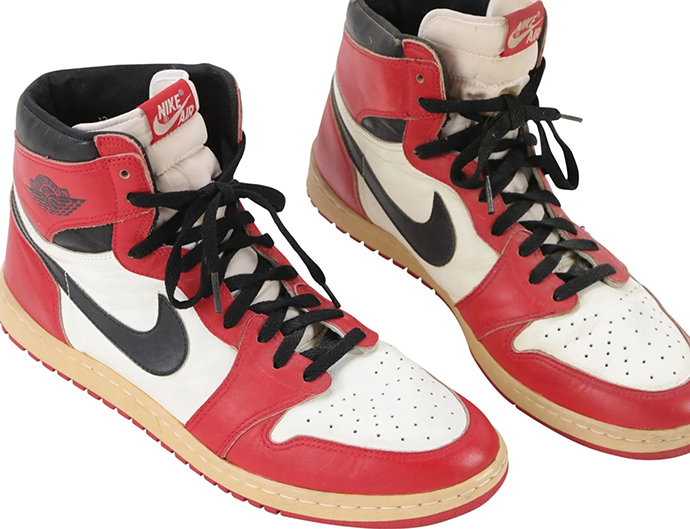 These are a very similar asset to the Rally Jordan rookie sneakers; the Rally pair seems slightly superior due to being identified as worn during spring of rookie season (the Lelands write-up notes their pair could either be from Jordan's rookie or sophomore season in 1985), and superior provenance (obtained directly from Jordan); updating inferred value of Rally Jordan sneakers to $200,000.
Valuation updates
At times, I like to go up into the Alts.co attic, dust off some assets that have been trading for a while, and revisit their valuations. Has anything changed since we last looked at them?
IPO market cap = $59,750 (2/2/2021)
Current market cap = $30,473
Previous inferred value = $58,750
Updated inferred value = $6,765 (Goldin sold a similar Betts glove from 2019 in their August 2021 auction for $6,765; the 2019 Goldin glove is one year newer and from a less impressive statistical season but is photo-matched; Betts CardLadder index is down 25% from August 2021 to June 2022; updating inferred value to match Goldin sale).
IPO market cap = $165,500 (2/4/2021)
Current market cap = $198,600
Previous inferred value = $85,000
Updated inferred value = $85,000 (no change to inferred value as it remains reasonable compared to comps – a 1959 Unitas jersey photo matched to the NFL championship sold at Heritage in February 2018 for $96,000, and I would estimate this jersey to be at $117,000 currently, using the CardLadder Unitas index)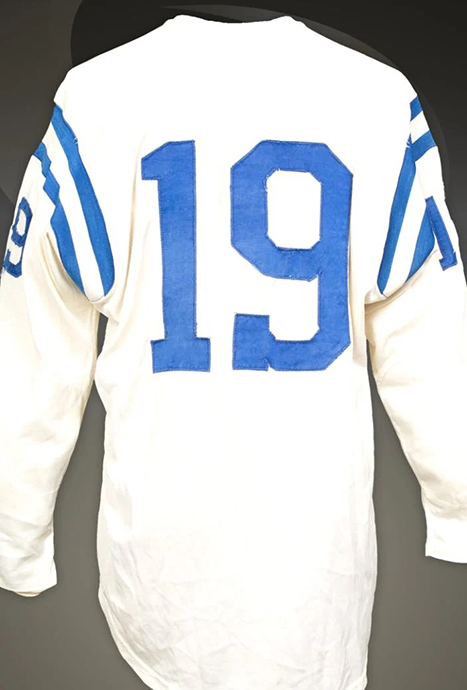 This week & next week
Fractional market IPOs
Market Cap: $280,000
Retained Equity: $0
Inferred Value: $185,000 (38% downside)
Drop: 6/21/2022 on Collectable
Our View: [INSIDERS ONLY]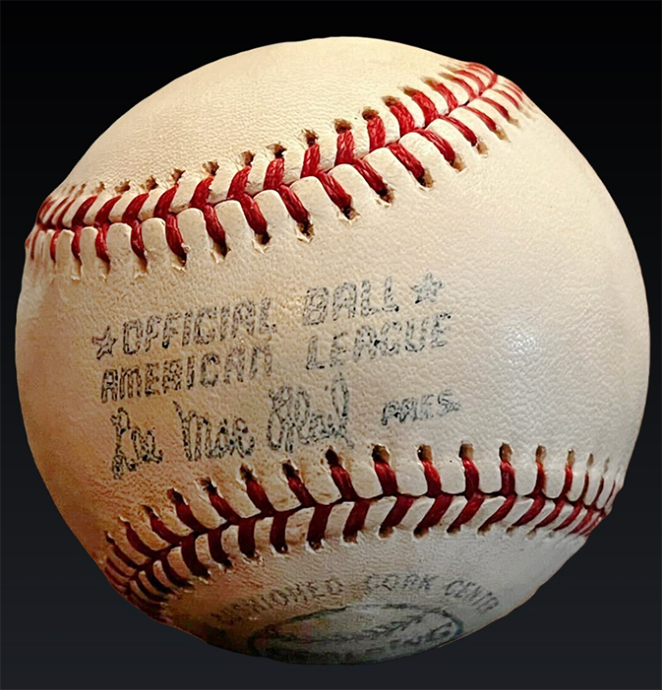 Auctions
The June Goldin Elite auction
It concludes on Saturday with a focus on high-end offerings. Three in particular feature NBA legends with potential impacts on fractional pieces: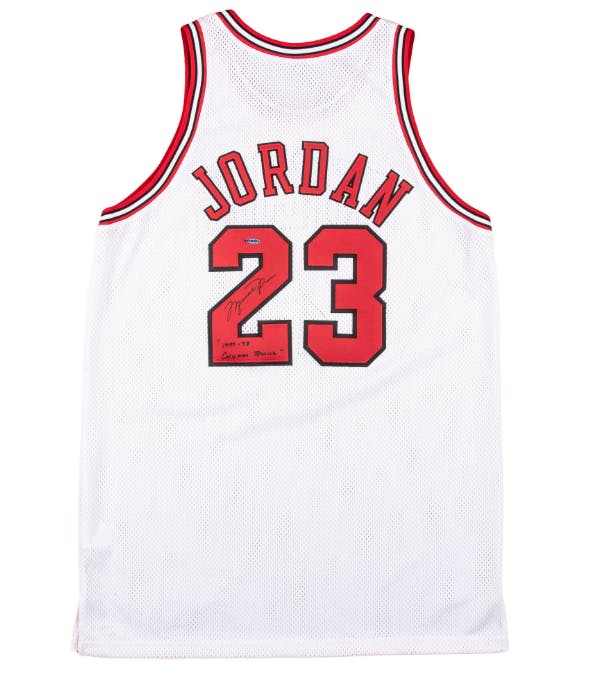 The two closest comp fractional Jordan jerseys are the Rally 1991 game-worn uniform (unsigned/not photo-matched) with a market cap of $37,500 (inferred value of $150,000) and the Collectable game-worn and signed 1984 rookie jersey (not photo-matched) with a market cap of $326,700 (inferred value of $300,000).
The sole fractional Kobe jersey is the 2006/07 Collectable Kobe jersey (signed and photo-matched) trading at $310,500 (inferred value of $100,000). Already a strong result, we will be adjusting the inferred value of the Collectable offering based on the final sale price of the Goldin jersey.
Collectable has two Wilt uniforms that act as book-ends to this piece – Wilt's 1954 high school uniform (signed and photo-matched) trading at $695,200 (inferred value of $650,000) and his 1959-60 rookie game-worn uniform (unsigned and photo-matched) with a current market cap of $2,550,000 (inferred value of $1,000,000); I would expect the Goldin jersey to sell between the two inferred values and closer to the high-school uniform due to it not being a complete uniform.
The Heritage June 25 Showcase Sports auction
It wraps up this coming Saturday. Several Jordan tickets are up for grabs. One, in particular, relates to a fractional offering.
Rally has the same ticket variation in a PSA 5 grade with a market cap of $160,000 (hasn't traded after IPO) – inferred value of $140,000; on the pop report for this variation, there is one PSA 2 (this offering), one PSA 3, and one PSA 5 (Rally's).
It will be interesting to see where this ends compared to sales for his NBA debut tickets.
Heritage also has the only graded example of Jordan's college debut in the intramural Blue/White game in the same auction with a current bid of $3,720)
Last but not least, out podcast
In this episode, Horacio spoke with Leore Avidar, the founder and CEO at Alt – one of the leading platforms in the Sports Cards space. Leore is looking to build beyond sports cards by moving into other collectibles and by embracing Web3. He talks about using sports cards as collateral for a loan, lending against a portfolio of an asset class, investing during a downturn, and more:
That wraps up our Sports Memorabilia coverage for this issue.
As always, if you have any questions or requests, please feel free to respond directly to this email. We read everything we receive.
Cheers,
Wyatt