Welcome to Inverse Cramer by Alts.co.
New here?
---
Sorry there was no issue last week. Cramer took an unannounced vacation — presumably to help get over his Eagles losing the Superbowl.
After a sneaky extra vacation day, our boy was back at it on Tuesday.
It's been a month since Cramer said we're in a "bull market," and two weeks since he reiterated "we're still in a bull market."
The market, however, doesn't exactly look bullish, and he seems confused.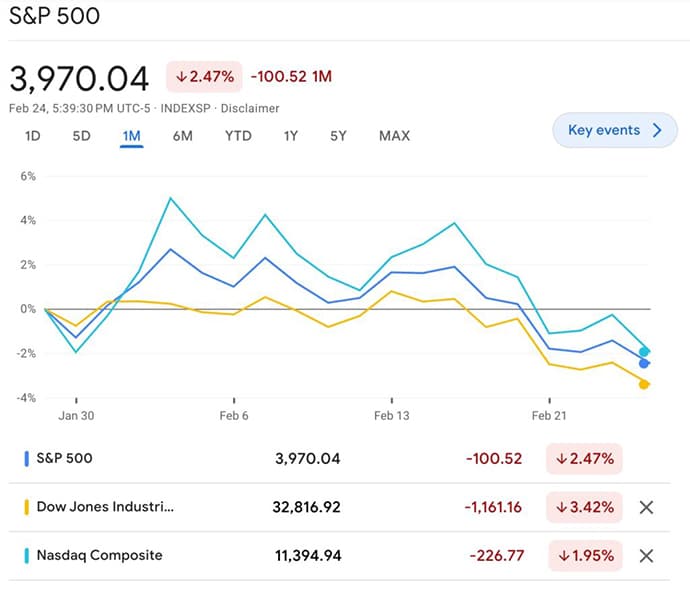 But before we get into this week's calls, lemme tell you about WebStreet.
The WebStreet guys started as part of Empire Flippers Capital. But they've just re-branded. And with it, they're taking fractional investing in websites to a new level.
As we've said before, website investing is seriously underrated. But there are two problems with it: trust and time.
​Webstreet offers fractionalized, truly passive ownership of cash-flowing websites. They match website investors with website operators, giving you a truly passive investment vehicle in one elegant solution.
Their operators are rigorously selected, and the returns speak for themselves.
Despite a horrific market over the past 12 months, their portfolios have delivered 15% cash distributions. They're on track for 20% annualized returns over the lifetime of asset ownership.
They've proved the model works. If you want these kinds of returns but don't want the hassle of managing websites yourself, join the waitlist.
And find out why this is one of my all-time favorite alternative asset classes.
Tuesday Feb 21
It is a great company. Problem is it's not a great stock – On Impinj
It is at $10, which tells me, believe it or not, something's wrong. I say don't buy.

– On Petco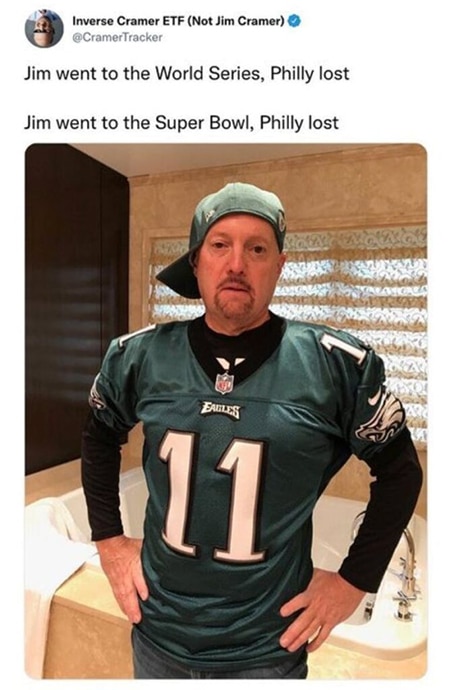 Wednesday Feb 22
If there is going to be a slowdown, I want to buy Pfizer.
Slowdown? Last week you said we were in a bull market…
Thursday Feb 23
If it comes down, buy, buy, buy

– On Paramount Global
Friday Feb 24
I like it because gambling is hot again

– On PENN
Buying✅ pic.twitter.com/cXSJRJhZlm

— Inverse Cramer ETF (Not Jim Cramer) (@CramerTracker) February 25, 2023
The guy is all over the place.
Weekend Bonus
How to get rich

1. Start a church

2. Profit pic.twitter.com/afcdGJjROf

— Inverse Cramer ETF (Not Jim Cramer) (@CramerTracker) February 21, 2023
Cramer Classic
$332: "LOVE IT!"

$130: "HATE IT!" pic.twitter.com/vK3A3avnzP

— Inverse Cramer ETF (Not Jim Cramer) (@CramerTracker) October 19, 2022
It's now back up to $232 😂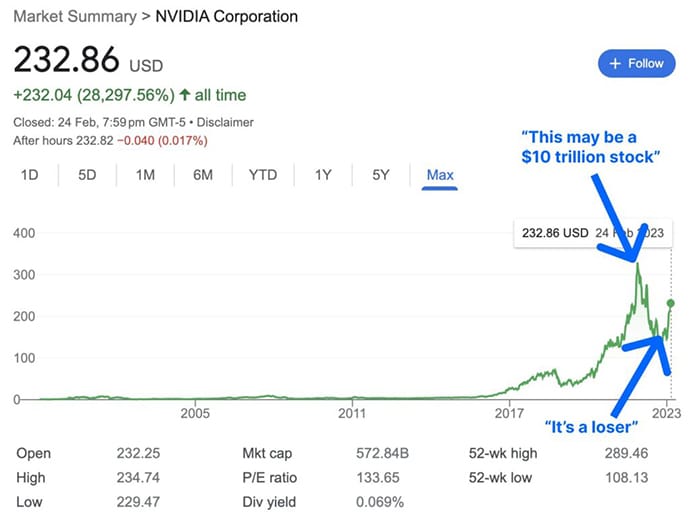 Cramer is truly a gift that keeps on giving.
That's a wrap. As always, we'll be following Cramer's every move so you can do the opposite.
Enjoy your week.
-IC