Fractional ownership of Ferraris and NES games in one app.
---
For this issue we're exploring a topic that a couple of readers have been suggesting we write about. The topic is fractional investing in classic cars — specifically through an innovative new company called Rally.
Let's dive in!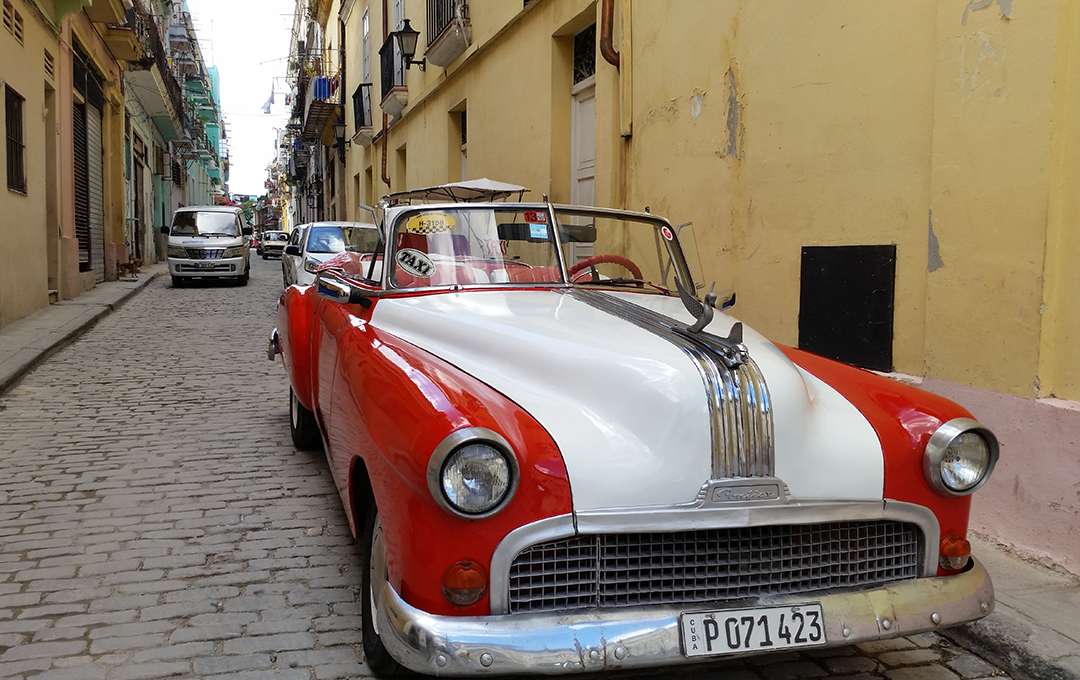 ---
Why invest in classic cars?
Investing in cars seems counter-intuitive. All else being equal, there's few worse places to park your money than into a vehicle. The minute you drive a new car off the lot, up to 15% of the value is lost forever. Depreciation on cars is insanely high, and no matter what you do to improve the value, a car is almost never worth more than what you paid.
Cars typically lose 58% of their initial value after just three years, and some vehicles can have a book value close to zero after a decade. The fact is, cars depreciate faster than almost every mainstream consumer good except video games. (I've learned this lesson firsthand in a past ecommerce life.)
However, rare/exotic/classic cars are a big exception to this rule. Most cars get progressively worse over time and aren't worth pouring money into. But cars with distinctive design, high performance, and other unique characteristics cause heads to turn and create intrinsic value for collectors.
And when it comes to restoring these classic vehicles, your sweat equity goes a long way. In fact, it is because of their usual deterioration that the demand for unusual, top-end cars in excellent condition remains high.
And yes, they can even appreciate in value.
The history of investing in classic cars
Much like investing in wine, collecting classic cars used to be the domain of the wealthy. And for good reason — you need lots of cash to buy, ship, and insure them; not to mention time to work on them, and space to store them.
Car collecting as a hobby materialized in the 1970s. Classic Car Magazine was first published in 1973, and the industry sailed through the 70s on the tailwind of the hit BBC show Top Gear, which debuted in 1977. Classic cars shifted into high gear along with so much else during the 80s, and have been considered one of the top 20 alternative investments ever since.
There is a big market for private sales, but the top shelf classic cars are almost always sold at auctions. The auction market is now collectively worth around $450 million, which sounds impressive, but represents just 0.17% of the total auction market.
Historically, Ferraris have not only held their value the best, but also fetched the highest prices. The most expensive car ever sold is a 1962 Ferrari GTO, which sold in 2018 for 48.4 million dollars, or over 10% of the entire classic car market!
The story in more recent years is quite interesting. Hagerty, an insurer of vintage & exotic cars, is the go-to name in classic car valuations. Each year they publish the Hagerty Price Guide Index. They charge for this data and hold it pretty close to the chest, but I was able to find some interesting trends of what's happening.
The industry somewhat mirrored the S&P 500 from the 2000s up through the global financial crisis. But the economy rebounded in 2010, classic car prices skyrocketed — nearly doubling over a 5-6 year period. This frenzy peaked in late 2015, just as Jay Leno's Garage first hit the airwaves.
At the aggregate level, we're actually 5 years into a downturn.
The pandemic hasn't helped either. Since the onset of Covid, all live auctions have been either canceled, postponed, or moved online. According to Wolfstreet, the average prices paid are now down 11.8% YoY, and down 26% from the all-time highs in 2015.
There are some exceptions though. The first is the "Blue Chips Index," which includes the 25 most sought-after collectible automobiles on earth. These ultra-expensive classics are down just 14% from the peak, and up over 4x since 2007. In fact, the average price of the 13 Ferraris in this index have risen from under $750k per car in 2007 to roughly $5 million today.
The other exception is with what is called the "Affordable Classics Index." Priced below $40k, this groups include sweet rides like Chevy Camaros, VW Beetles, Datsuns, BMWs, and even some Toyotas. (Laugh all you want, but anybody that had one of these in the 90s know they last forever!)
Amazingly, since 2007 this index has been on a consistent upwards trend, with prices up ~30% since 2015.
In a nutshell, the market is characterized by home runs on the high-end, remarkably consistent singles on the low-end, and has churned out aggregate growth of 3.5% YoY since 2007.
Okay, not fantastic, but steady. And if you study up you could probably make some good money.
So, if you don't have a quarter million dollars to spare, how can you get a piece of that sweet high-end action?

Enter Rally.
What is Rally?
Launched in 2017, Rally is a sleek platform for fractional investing in classic cars — and they've recently branched out into other collectibles as well.
Rally's goal is to make buying shares in classic cars as easy as buying a stock. They find and purchase rare items from around the globe, then turn each item into a unique investible entity; allowing users to buy, sell, and trade shares like any other fungible, securitized asset.
They've been in the news lately for raising a 17 million series B that included investors such as Reddit co-founder Alexis Ohanian and, fittingly, Porsche Ventures. The New York-based company has now raised a total of 27 million. And they'll need the cash, because as we'll go into below, they aren't taking a rake, and buy each asset in full.
How Rally works
The first thing that surprised me about surprised about Rally is that it's so app-centric! Unlike Vinovest or FarmTogether, which have web-based platforms but no apps (contrary to this bizarre Forbes headline), Rally has beautiful apps for both iOS and Android, and pushes them hard. Technically they also have a web login, but using their platform on the web is honestly underwhelming compared to the app experience.
Similar to FarmTogether, Rally actually purchases each asset, manages it, handles all paperwork, and safely stores it. They then morph each asset into a unique "company", and split that company into equity shares that can be bought & sold on their marketplace.
When the asset is ready, Rally opens up the shares on each item as an "initial offering" — sort of like an IPO, but without the "P", as the shares aren't listed on a public exchange. Investors can then buy shares in just a few taps.
After 90 days, it becomes a true marketplace. Investors can add to their position, engage in price discovery, or sell their shares to other users. (Theoretically, under this type of structure you could buy up all the shares of an asset and own it outright. But it's unclear how easy that is — or if it's even possible to do.)
Mechanics and user experience
It must be said that Rally is completely US-centric, and they don't make this clear before you begin. You need a US phone number and address, but that's not all. Even having an American bank account won't suffice. No – to use Rally you'll need a US Social Security Number. Hopefully with this new funding round they can start expanding to eager potential users in Canada, UK, Europe, and of course, the wealthiest per capita nation in the world.
Despite the strict requirements, onboarding was a springtime breeze. I found it interesting that the Terms of Service indicate that when you sign up, you are actually opening a brokerage account with a company called DriveWealth, LLC, which appears to be a behind-the-scenes company providing a sort of "fractional investing glue." I'd never heard of them before researching this, but they're used by a number of well-known consumer finance companies. Very interesting.
Using the app itself feels like a video game, which is ironic as one of their recently uploaded items is an original NES Super Mario Bros. The whole experience has a very Robinhood-like feel to it, but even better. It's smooth. Slick. Colorful. Intuitive. You can tell that design is at the heart of what they do, which as a product guy makes me very, very happy.
I was extra surprised to see how much detail they gave. Every single asset on the platform has a full scrollable history — from the original manufacturing detail, up to the date Rally purchased the asset.
And there are other little moments of delight as well. Interspersed within each product detail view are little quotes and cultural tidbits that entice you to buy shares and generally blend nicely with the rest of the app.
Rally seems to be in an "in-between phase." They started out in cars, and much of the copy is centered around cars. But the fact is they're quickly becoming more than just cars. They've already branched out into all sorts of collectibles, including trading cards, watches, liquor, and sports memorabilia — which has apparently been "the most successful and popular category in recent months."
A look through their new categories reveals some really cool stuff, including the 1st Edition of Alice in Wonderland, and a 1986 Macintosh signed by Steve Jobs himself.
Wow.
A look to the future
What does the future hold for classic car investing? Does this ancient, polluting asset class stand a chance in a world of efficient, electric, driverless cars?
I think so. Nostalgia will never go away — nor should it. Combine that with the fact that these machines are stellar feats of engineering, and all cars look the same these days, and you have a recipe for gorgeous, exotic classic cars being wildly more valuable in future.
As for Rally? Where to begin…
Just like Cameo's true opportunity lies not in celebrity shoutouts, but in buying time from anyone, and OnlyFans' opportunity is clearly a lot larger than just, uhh, porn, Rally has the opportunity to be the go-to platform for fractional investing in pretty much anything.
As TechCrunch reporter (turned Rally employee!) Fitz Tepper once wrote:
It's not hard to see a future where any asset that is rare and desirable but too expensive for the average person can and will be turned into a dividable entity.
That's how I feel as well. It feels like fractional investing in high-value assets is becoming a big part of the alternative (and mainstream) investing landscape.
This week's issue may seem like a giant puff piece, but I am honestly both impressed and inspired. Rally is on their way to solidifying a strong foothold in fractional ownership of not just classic cars, but all collectibles.
To be clear, I'm not getting paid for this at all. Rally doesn't have an affiliate program (although this page indicates they may be planning one in the future.) In fact, they don't even make any money from sales! Unlike with Vinovest, there is no 2.8% annual management fee. Rally is hoping to charge for subscriptions in the future. But for now, it's free to use.
Regardless of the returns, I think this is fantastic. Frankly, I don't know why it took me 13 weeks to cover these guys. This should have been one of my first issues.
Oh, and someone should build this for website investing.
An interview with Rob Petrozzo
I'm part of a Slack group called Everything Marketplaces. Run by Mike Williams (aka 'Yoroomie'), it's a place to share tips and ideas on marketplace dynamics. As Head of Product at Flippa, I love chatting with other marketplace makers and leaders, and Mike runs some great interviews as well.
As it so happens, Mike recently had an interesting chat with Rob Petrozzo, Co-Founder of Rally. I was so impressed with the interview that I had it transcribed into a post that you can read here on Alternative Assets.