This week, we're turning our attention to the rapidly-growing Formula 1 racing.
It's a glamorous sport with fast, expensive cars and grueling power dynamics. It also provides an interesting case study on navigating today's fragmented media, and making a globally popular sport resonate with Americans.
Oh, and its rising popularity means a coming boom for F1 collectibles & memorabilia — which we are very bullish on.
Let's go! 👇
---
What is Formula 1 racing all about?
Formula 1 is a 23-race circuit spanning five continents, involving the world's best automakers in a grueling competition to see who can build, train, and race the best.
With top speeds exceeding 230 mph, and 0-60 acceleration in 2.6 seconds, F1 cars are more like land rockets disguised as cars.
F1 is based around Grand Prix Events. There are 23 events in a season, and each takes place in a different city around the world.
You've probably heard of the more famous ones, like the prestigious Monaco GP or Germany's epic Nürburgring (which anyone can drive).
Over the course of nine months, every qualified racer and their full crew goes to each new city to race. It's sort of like a traveling circus.
The 2022 season roared to life a few weeks ago and is kicking into high gear.
On March 20th, Charles Leclerc took the season's first race at the Bahrain GP
In race #2, defending World Champion Max Verstappen won the Saudi Arabian GP
Next week, race #3 will move to Melbourne for the Australian GP 🇦🇺 (Aussie Aussie Aussie Oi Oi Oi!)
F1's American counterpart, IndyCar, has differently built cars and rules which level the playing field. For instance, IndyCar teams can choose between Honda or Chevy engines, and each one is made the same.
On the other hand, Formula 1 cars can have Mercedes, Ferrari, Renault, or Honda engines. Manufacturers have way more room to experiment within the guidelines for a team's specs.
What's it like to race in Formula 1?
Formula 1 drivers are put under intense pressure and intense heat.
You need to be in tremendous physical shape to control these cars. During a race, blood pressure goes up by 50%, and pupils are dilated for 100 minutes straight.
F1 racers experience the highest acceleration rates of all motorsports. When cornering, drivers experience between 4 and 6 g-forces, meaning that drivers experience a force 4 to 6 times their weight. For comparison's sake, astronauts going to space experience 3gs. So driving an F1 car can be twice as intense as a rocket launch.
The temperature inside the cockpit can reach 112 degrees Fahrenheit (44.4 C). Racers get pitstops but no timeouts. They will also lose nearly a gallon of fluid during a race. And in the off-chance there's any, uhh, excess fluid; they just pee right into their suits. (Talk about used memorabilia, ugh) 🤮
It's also a very dangerous sport. There have been 52 deaths in the sport since 1952, but none more far-reaching than when three-time world champion Ayrton Senna died during a race in Imola, Italy, in 1994. Senna's death spurred several safety innovations and precautions, and the sport is much safer than it used to be.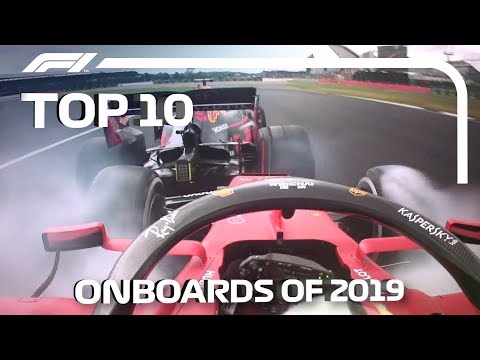 How popular is Formula 1?
If you live in the United States, you'd be forgiven for not realizing how big Formula 1 has become.
Formula 1 has been growing exponentially in recent years, with more and more fans around the globe becoming hooked on the high-octane sport. Over 108 million people watched last year's finale in Abu Dhabi. That's up 29% YoY and just a hair shy of the Super Bowl's 112 million viewers.
More stats:
Last month's season opener in Bahrain reached 84.5 million people
The average audience for each Grand Prix event in 2021 was 70.3 million. With 23 events, this is like having a Superbowl's worth of viewers every month for nine straight months.
F1's highest viewer growth is in the Netherlands (up 81% YoY), the US (+58%), and France (+48%)
Sports gentrification: F1 vs NASCAR
While F1's 58% growth in the US is impressive, it's coming off a relatively low base. The United States is still seen as a developing market for F1, as racing's big leader in America has historically been NASCAR.
However, this is beginning to change. While NASCAR still holds a sizable lead over F1, its viewership has declined by 45% since 2014. Races that averaged 5.3 million viewers now average just 2.9 million.
This has created a vacuum for F1, which now reaches 934k US viewers per race, and is closing the popularity gap.
Another parallel here is soccer, which has always been a popular youth sport in the United States, but has only recently gained significant traction. The US women's national soccer team is the most dominant in women's soccer history, and soccer's popularity as a participatory sport is cemented.
But the US has a long way to go in terms of global competitiveness. The greatest F1 drivers have mostly come from South America and Europe, including the late Ayrton Senna from Brazil, and Michael Schumacher from Germany (who has struggled to live a normal life after a horrific 2013 ski accident). Australia has also seen a trio of world champs.
In F1's history, there has only been one American champion: Phil Hill, who won the title in 1961.
There have been two spells when there were no Formula 1 events in the United States at all. From 1992-1999 and 2008-2011 the sport was completely absent from US soil. But in 2012, F1 returned to the Circuit of the Americas in Austin.
How did F1 get so popular?
Formula 1 is having a moment in the spotlight, but things weren't always so rosy.
The transformation of Formula 1 into the well-oiled machine it is today can be largely attributed to Bernie Ecclestone, Formula 1's CEO from the late 70s through 2017.
Ecclestone is natural dealmaker. His expertise was in negotiating TV rights, and boy did he bring home the bacon. His lucrative deals brought F1 from $729 million in 2003 to $1.8 billion in 2015.
But there were troubles along the way. In 2008, the big five car manufacturers were unhappy with F1's management, and they actually threatened to create a new racing circuit! After reaching 600 million TV viewers in 2008, viewership fell by 30% over the next decade.
Sure, revenues were still high thanks to Bernie's old media deals, but they were about to run out, and sport was losing popularity.
Furthermore, in 2017, Ecclestone was roundly criticized for his comments to a journalist about why F1 didn't try marketing to a younger generation of fans.
"Young kids will see the Rolex (watch) brand but are they going to go and buy one? They can't afford it. Or our other sponsor UBS — these kids don't care about banking. They haven't got enough money to put in the bloody banks anyway… I don't know why people want to get to the so-called 'young generation…Why do they want to do that? Is it to sell them something? Most of these kids haven't got any money. I'd rather get to the 70-year-old guy who's got plenty of cash. So, there's no point trying to reach these kids because they won't buy any of the products here and if marketers are aiming at this audience, they maybe they should advertise with Disney. I'm not interested in tweeting, Facebook and whatever this nonsense is…I'm too old-fashioned. I couldn't see any value in it."

Bernie Ecclestone
Ecclestone played a huge role in making Formula 1 the most popular motorsport in the world. But by 2017 it was clear the 86-year-old head honcho was out of touch.
Enter Liberty Media
The board of directors wanted a change, and in 2017 Formula 1 sold a controlling stake in the company for $4.6 billion to Liberty Media Group.
Liberty owns and operates interests in a broad range of media, communications, and entertainment businesses. In recent years, they've become a powerhouse with holdings that include Sirius XM, Live Nation Entertainment, The Atlanta Braves, and now The Formula One Group, which they bought for about the current value of the New England Patriots.
Upon its acquisition of F1, Liberty Media immediately created a streaming platform called F1TV and started an Esports Series based on F1 video games. Social media rules were also eased, allowing teams and drivers greater control over how they interact with fans and each other.
Then, in the spirit of Bernie Eccelstone, it made a legendary deal with Netflix.
Netflix's Drive to Survive
In 2018, Liberty Media signed a 10-year deal with Netflix to create a new series called Formula One: Drive to Survive.
Netflix has 222 million subscribers worldwide, with 75 million subscribers in the US and Canada.
But F1's soul is global, so Netflix's vast international reach is perfectly aligned. While Netflix may not reach as many US households as CBS or FOX, the streaming platform far makes up for it with its international subscribers.
Even if you don't like racing, I recommend watching an episode or two. The pace is fast, and the cinematography is outstanding. 🤌 But the real genius of the series is the access it gives to the teams and drivers. You can feel the competition and contempt. It is visceral and emotional. Just like the cars, the series is a work of art.
Drive to Survive is now in its fourth season. While Netflix rarely gives details on its ratings, they confirmed that season 3 was the most popular yet. The show was part of a strategy to reposition Formula 1 from a "motorsport company" to a "media and entertainment brand," according to Sean Bratches, F1's director of commercial ops.
Has it worked?
Oh yes. Consider these stats for the 2021 season:
F1's cumulative broadcast audience was 1.55 billion viewers, up by 14% YoY
F1's social media following increased by 40%
Video views of Drive to Survive increased by 50% to 7 billion views, and engagement increased by 74%.
Most importantly, it lowered the average fan age by four years. Not appealing to the "younger generation" was Bernie Eccelstone's mistake. But the Liberty team nailed it.
One of the most stunning visual confirmations of just how popular F1 has become in the United States occurred when 400,000 fans attended last year's Austin GP — making it the most attended Formula 1 event ever. (The previous record was 351,000 at the British GP in 2019)
Investing in F1 Collectibles and Memorabilia
So what does all this mean for alternative investing? Will the sport's rising popularity spill over into collectibles?
Formula 1 collectibles have always been in demand, but with the rise in awareness of sports cards and memorabilia as alternative assets, some collectibles have reached new highs.
In 2020, seeing the rise in sports card values, F1 signed an exclusive, multi-year deal with Topps for physical and digital products.
When it comes to value, world championships matter. No current driver can come close to the seven world championships that Sir Lewis Hamilton has.
Signed F1 cards
Hamilton's 2020 Topps Chrome Sapphire Gold (#'d 1/50) and graded PSA 10 sold for $45k on eBay through Probstein 123. For comparison's sake, the $45k price for a Hamilton card puts him on par with some pristine LeBron James rookie cards.
Rally Road recently IPO'd a 2020 Topps Lewis Hamilton Triple Patch Card for $35k. We initially thought this card was overvalued, but a few weeks into secondary trading, the card's market cap has increased by 153% to $89k.
A similar card of defending world champion Max Verstappen, a 2020 Topps Signed Triple Patch Card, will be offered shortly with a market cap of $32k.
Last year, Verstappen overtook Hamilton in Abu Dhabi to take the World Championship. We'll see whose card reigns supreme.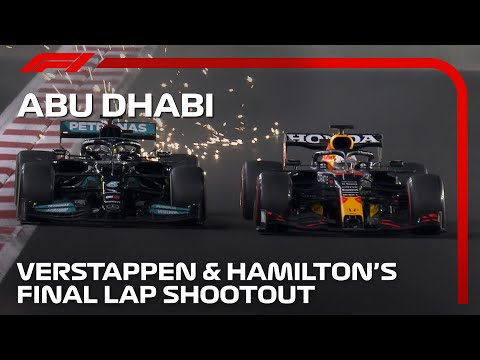 F1 memorabilia
In 2019, RM Sotheby's, a classic car auction company, auctioned 103 lots of F1 collectibles. The highest price realized was $102k for a race-used Ayrton Senna helmet.
At the same auction, a Ferrari engine designed by Paolo Martinelli and used in the 2002 Ferrari race cars sold for $93.6k. Another race-used Senna helmet sold for $179k in 2019.
F1 cars (actual)
But those prices pale in comparison to the prices realized by race cars.
Take a 2021 RM Sotheby's auction that saw Hamilton's 2010 Turkish GP-winning McLaren sell for $6.3 million.
For its May 2022 Monaco auction, RM Sotheby's will be offering a 1989 Ferrari Formula 1 race car driven by 1992 World Champion Nigel Mansell. It is expected to realize between $2.8 and $5.5 million.
F1 cars (model)
If those options are a bit too pricey, there are always model cars. And not just any models; we're talking intricately detailed Amalgam collectibles.
The 2020 Mercedes F1 model, designed in a 1:8 scale that Lewis Hamilton won his record-tying seventh world championship with, can be had for a cool $10k.
Suits, boots, and gloves
F1 Authentics, the official F1 memorabilia site, sells race-used boots, gloves, Nomex (fire-retardant underwear), and race suits.
Depending on the driver, there are some reasonable entry points. An Esteban Ocon framed, race-worn race suit goes for about $2.7k (I assume it's been washed).
There are some good deals on the site, including a race-used Nomex Suit signed by 2007 World Champion Kimi Raikkonen for just a thousand bucks (it's since been sold).
Car parts
The world of F1 sports memorabilia is much more varied than most sports. Don't forget the cars themselves have thousands of parts.
For example, an auction lot of spare parts that included a Formula 1 tub (where the cockpit sits), a gearbox, an engine, and spare parts from five-time world champion Alain Prost sold for $43k at a 2021 RM Sotheby's auction.
The Future of F1
It took a while, but F1 racing has finally caught on in the US, and won't be slowing down anytime soon.
With Las Vegas in the fold, the United States will be the only nation to host three F1 races in a season (Vegas, Miami and Austin).
The addition of two venues in the United States shows there's a humungous, untapped market for F1. It's also proof that American-based Liberty Media will be aggressive in building F1's brand and market share in the United States.
There is some concern over Liberty's intentions to level the playing field via spending caps, and whether F1's wider appeal means 'dumbing down' the sport in the name of higher ratings and revenue.
But with a growing global audience and the declining viewership of NASCAR, the Formula One Group is primed for an enormous decade ahead.
And of course, as alternative investors, F1's rising popularity means a spillover boom in racing memorabilia. We're keeping our eyes peeled for undervalued, blue-chip collectibles for the ALTS 1 Fund.
With that, here's your moment of zen: