Includes a podcast with "The Lego Man"
---
Today I've got a special issue on investing in LEGOs. It includes a podcast with Charlie Swatkins, aka "The Lego Man."
Charlie was first brought to my attention with this tweet from our team member Jakob Greenfeld:
LEGOs as an alternative asset? Heck yeah, I wanna learn more.
Let's do it.
Podcast episode
This episode is with Charlie Swatkins, whose passion for investing in LEGO has dubbed him "The LEGO Man."
It's more than just a catchphrase. While his LEGO investing stint has been shorter than others, Charlie has published what is likely the world's largest piece of content on LEGO investing — a comprehensive 34-page PDF he calls "The LEGO Handbook." And he's working on a new venture All Things Arbitrage.
Check out the pod on Spotify and iTunes
The history of LEGO
LEGO was founded nearly 80 years ago in Denmark, by the original LEGO man, Ole Kirk Christiansen. His family has run the business ever since.
LEGOs are one of the most popular toys of all-time, operating three huge factories across the globe, and the company boasts one of the most impressive turnaround stories in corporate history. (Seriously, LEGO was on the brink of bankruptcy in the late 90s and saved itself through Bionicle and by selling off LEGOLAND. Check out Brick by Brick for the full, fascinating story.)
LEGO sets are just plastic bricks that connect with one another through a patented design. They started off simple, but have evolved to become incredibly complex, including wide varieties of shapes and even electronics.
For your cathartic moment of zen, enjoy thousands of yellow heads being manufactured:
Themes are a big deal with LEGOs. Licensing agreements with brands such as Star Wars, Harry Potter and Marvel generate tremendous appeal.
Smart product development and cultural adaptation have shifted LEGOs from children's toys into the realm of serious collector's items that double as viable assets.
What makes a LEGO set valuable?
Retirement
The biggest determining factor for a LEGO set's value is its retirement.
Similar to the dynamics of investing in watches, the company releases popular/licensed sets for a limited time frame (typically just 12-24 months) before the set is permanently taken off the market and put into retirement. The more popular sets tend to have longer shelf-lives, but once production has ended, that's it. It rarely makes a re-appearance. (One exception to this is the aforementioned Bionicle, which may make a comeback for LEGOs 90th anniversary in 2022. The company is letting fans vote)
As retailers will never stock these products again, scarcity kicks in and the aftermarket rush on platforms like Amazon and eBay begins. This presents LEGO investors like Charlie with fantastic flipping opportunities later on.
LEGO doesn't publicly announce the shelf life of its sets upon release. To capitalize, investors must keep a close eye on social media and the official Lego page, which lists sets as "retiring soon" without any warning!
If you're not quick enough on picking up on which product is being discontinued, you can completely miss your chance to purchase it before it's out of stock with most retailers.
Research and foresight are vital to success in this asset class. The best LEGO investors can predict when a particular set is nearing retirement and act preemptively.
Design
While we know that retirement is the pivotal factor for the value of a particular LEGO set, this still doesn't tell us what to look for when investing. Just because a product is going out of production doesn't necessarily mean it will appreciate in value — people have to actually miss it when it's gone!
To really understand which LEGO might be valuable, you have to put yourself in the collector's shoes. What would a LEGO collector look for, and why?
The box design is actually a big factor in the resale value of a LEGO set. Like with many other collectibles, the product is never actually opened (or in this case, built) and is used as an ornament rather than a toy. Having a unique, aesthetically pleasing or striking design can be very appealing to collectors.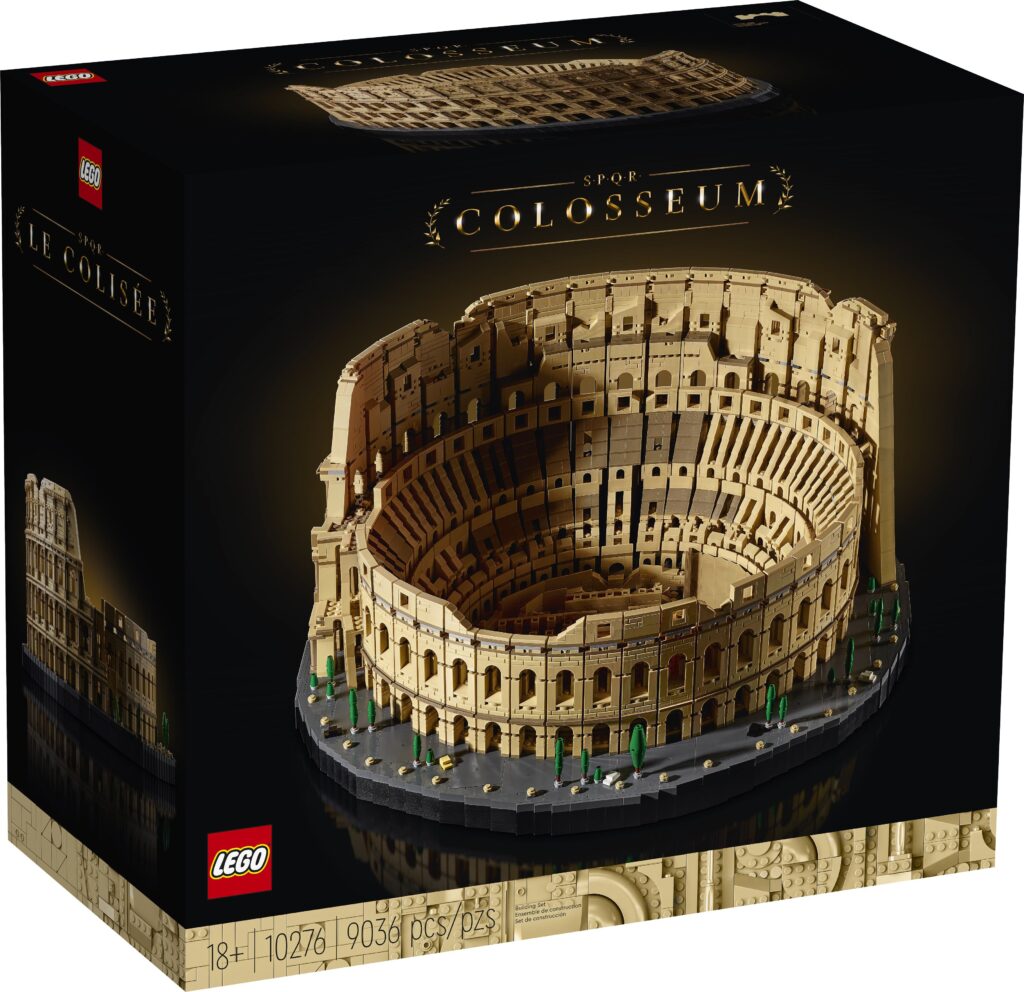 Theme
Another element for predicting the market for a LEGO set is its theme.
Many LEGO sets come with figures, which are miniature representations of characters, people and animals. Some of these are particularly rare or popular, which can be a driving point in a set's value.
A great example is Star Wars, one of the most popular LEGO themes. I'm sure most of you have seen (or perhaps even built) a miniature Death Star out of LEGO bricks. Visiting any toy section in a retail store, you're sure to encounter a large number of Star Wars pieces on display.
Conversely, themes that are aimed toward a younger demographic (such as Unikitty and LEGO Movie) have worse value as a collector's item. The reason is simple: There is far less demand, and fans of these sets don't have the same income as adults anyways, which kills the aftermarket price.
It's worth considering nostalgia as a factor when purchasing. Themes that may otherwise seem to have a limited/younger audience (Sesame Street for example) can actually play into a purchaser's emotions and influence their decision. Humans aren't purely rational, and like with all collectibles, emotion plays a huge part in all this.
How to source LEGO sets for investing
LEGO investing is like real estate: You don't make money when you sell, you make money when you buy. This means sourcing quality LEGO sets at the right price (and at the right time) is everything.
Use data to your advantage
Sourcing a particular set once it's nearing retirement can be difficult, as other hungry, shark-like investors will be on the prowl for that sweet supply. One good initial strategy is to assess the official LEGO website and see which sets are routinely out of stock. These are probably already very popular, and an indicator of future scarcity.
But anyone can do that. What many investors don't bother to do is get knee-deep into the data.
Charlie uses an Amazon price tracking software called Keepa to closely monitor current market prices of hundreds of LEGO sets. He sets up alerts to ping him when the price of a set drops or rises drastically, and uses that in conjunction with rich historical data to make his decision.
Looking at the chart above might feel like you're studying for an Economics degree. (I swear, there are Bloomberg terminals that are easier to read than this…)
But Charlie promises, give Keepa a shot. Once you get the hang of it, you'll be able to plan your entry and exit points with ease. And of course, if you get stuck, Charlie covers this in The Lego Handbook.
Speed and timing
As with all markets, data is important. But it isn't everything. There may be external factors that will cause certain sets to quickly rise in value. If you're tuned into pop culture and quick on your toes, you can capitalize on these pretty easily.
For example, take the story of Gina Carano. Gina was an actor who played Cara Dune on The Mandalorian. She was "canceled" (ugh I hate that term) as a result of some inflammatory social media posts. Soon after the posts surfaced, she was fired by Disney, and forced to leave the cast.
Cancel culture implications & ethics aside, it turns out the official LEGO website had a specific set containing a figure of her. As news of her departure spread, the set immediately became highly sought-after by Star Wars collectors and LEGO investors alike. Within a day, it was selling on Amazon for over double its retail price!
LEGO set investing checklist
Here are a few questions to ask yourself before investing in a LEGO set
Has the set retired or in the process of being retired on LEGO's website? If not, how easy it is to buy online or in-store?
Does the set have strong Keepa sales data? (FBA price, low Amazon sales rank, high volume of sales in the last 30 days?)
Is the set under a popular theme? Such as but not limited to: Star Wars, Friends, Hidden Side, Ninjago, Creator, Marvel, Brickheadz.
Can you find this set cheaper elsewhere? It goes without saying, the heavier the discount the better the advantage we have when selling against other resellers
LEGO selling strategies
There are two main philosophies to take onboard when investing in Lego — quick flip and buy & hold.
Quick flip
Quick flips are active investments. They're all about maintaining cash flow and building capital while waiting for your longer-term sets to appreciate.
Flipping LEGO sets is about leveraging a lack of stock in retail stores. If you manage to get your hands on these difficult-to-acquire sets, you can then sell them online via a marketplace (like Amazon or eBay) charging a premium due to the convenience you are providing. Never sold on Amazon before? Start here.
It's important to stay vigilant and consistent if you plan on operating quick flips — stick to your set list of criteria for your 'buy and hold' purchases to avoid a bad investment.
Products that constantly go in and out of stock on Amazon, LEGO's website and retail stores suggest that their demand far outweighs their supply. Be aware of these trends, acquire the appropriate sets (especially in bulk if possible) and re-sell them online at a higher price to capitalize on scarcity.
While the single-sale profits are below what could be expected with a long-term buy and hold strategy, flipping LEGO offsets some of the risk and illiquidity investors will come across with keeping stacks of dusty boxes in the corner of their room until they become retired.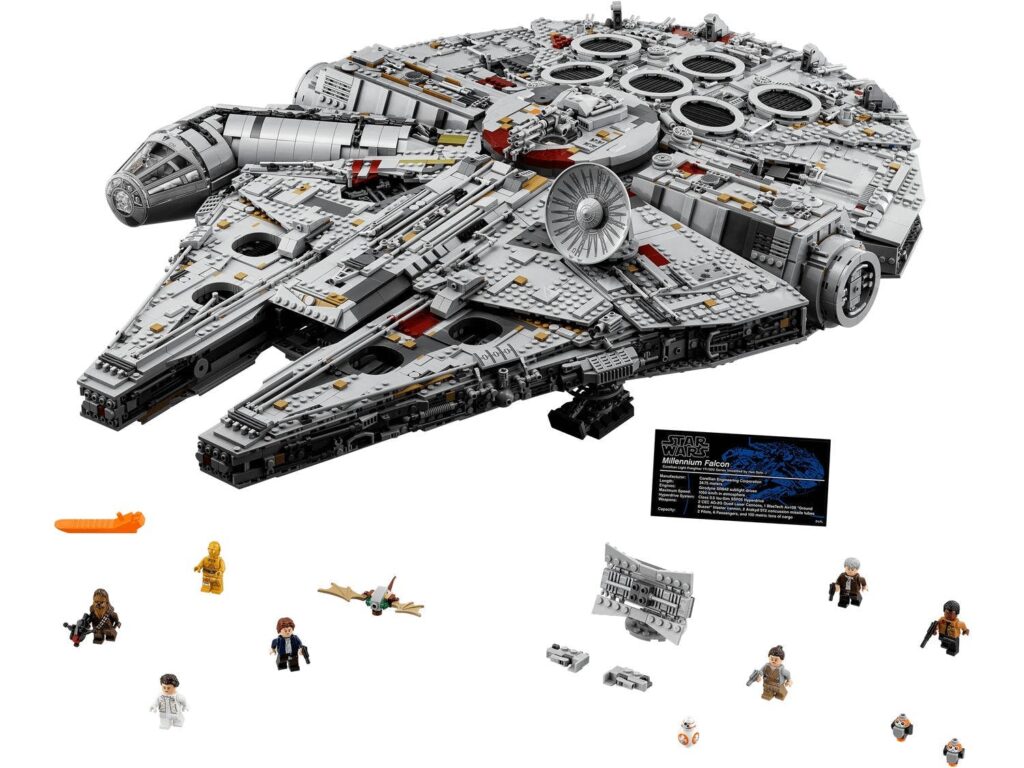 Buy and hold
While quick flip LEGO investing is an active strategy, buying & holding is relatively passive.
The buy and hold method is exactly what it sounds like: using data analysis and market understanding to purchase a specific set well before its retirement. A successful LEGO buy and hold will often double in value. But for buy and hold to be successful, the investor must be focused on analytics and timing the market.
Knowing when to sell your long-term LEGO set is similar to exiting your position in any investment — there's no perfect answer. Only one person in the world will ever sell an asset at its peak value, and only one person will ever buy it at its lowest. So the best way to capitalize on this approach is to be data-driven. Use software to keep tabs on movements and know when to strike.
Ideally, you want to set an ideal sell price before you even purchase the LEGO, and aim for that strike price unless new information comes to light
Conclusion
Investing in LEGOs is not without its risks.
The first and most infuriating risk of investing in LEGO is, of course, stepping on loose pieces while barefoot. It is painful, aggravating and can result in broken bones and maybe even broken LEGOs. Please exercise caution. ????
On a more serious note, selling LEGO sets can be a slow burn. The process involves purchasing, storing, and waiting. Depending on retirement, this holding period typically lasts 12-24 months before a profit can be turned. You'll have no cash flow until you resell.
And just because a set is retired doesn't necessarily mean it will increase in value. There may be little to no demand for your set, and if you buy in bulk, you can take some hefty losses if the resale value is less than expected.
But if you study the data, follow the market, and strike when the cultural iron's hot, you can turn this collectible into a true alternative asset.
—
A big thanks to Charlie Swatkins for the podcast and help with this issue! Be sure to check All Things Arbitrage, his new project with @ArbKingUK, and of course The Lego Handbook.
Note: Insiders get 50% off! Just reply to this email for the promo code, or start your free trial today.