Welcome to Sports Cards Insider – FREE Version.
We use Moneyball tactics to discover undervalued, mispriced, and hidden gems in Fractional Investing.
More of the same as sports cards continued their slow steady decline toward the end of 2021. The asset class is now up just 10% on the year from a high of nearly 60% in the spring.
A quick look at CardLadder's indices shows much the same. Pay particular attention to the bottom row, which shows high end cards *just* above water for the month while low-end and mid-tier cards are off. Will be interesting to see of top-tier cards get dragged down with the rest.
Last Week
Fractional secondary markets
The vast majority of cards on an asset-class basis were down last week with just soccer, tennis, and golf (representing 21 assets total) in the green. The Patrick Mahomes Laundry Tag card on Collectable was a notable decliner, and we added it as a buy recommendation at $2.35/sh.
OnlyAlt's market trends guidance was off slightly as well with only two of their five sports indices up for the last seven days (was three of five last week).
That 90 day soccer index.
Auctions
Robert Edwards wrapped up its Fall 2021 auction over the weekend with some instructive results.
TLDR; top tier blue chip assets did well. Everything else was mostly flat to down.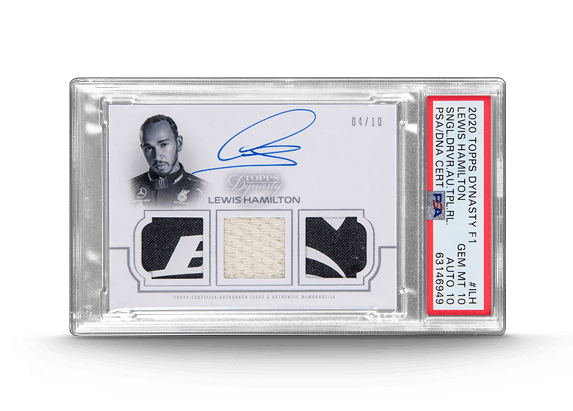 This Week
Assets dropping on marketplaces
Three IPOs across as many sports this week, including our first fractional racing card.
Otto Graham 1950 Bowman PSA 9
Market Cap: $42,850
Inferred Value: $32,000
Date: 12/7/21 on Collectable
Recommended [Insiders Only]
Sandy Koufax 1956 Topps Gray Back PSA 9
Market Cap: $33,750
Inferred Value: $24,000
Date: 12/9/21 on Collectable
Recommended [Insiders Only]
Undervalued assets trading on marketplaces
Eight new sports cards trade this week either for the first time or for the first time in real time on Rally (say that three times fast). The LeBron refractor and Jackie Robinson rookie (on Rally) are a good pick up at current prices.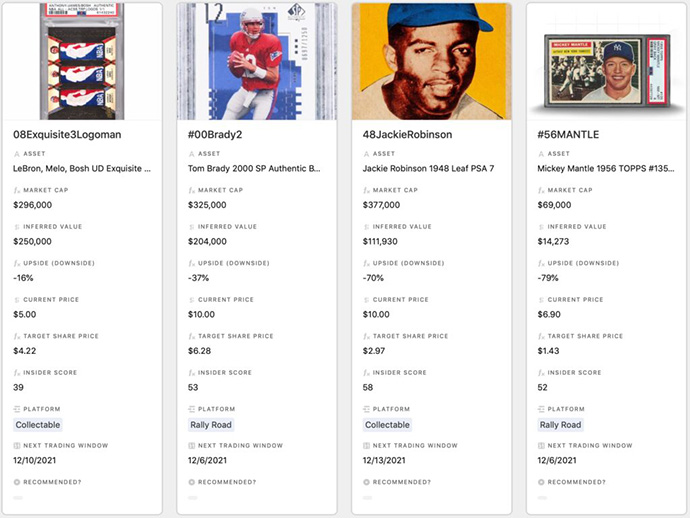 Auctions
PWCC's December monthly auction kicks off this week with a couple of notable lower-blue-chip cards on the block.
Pretty quiet week otherwise, though Alt has another Liquid Auction kicking off Thursday. Assets TBC.
That's all for this week. Make sure you sign up to our Discord, where issue previews and in-depth valuations get kicked around.