Today, hot on the heels of the C̶r̶y̶p̶t̶o̶ Super Bowl, we're looking at owning sports teams.
Here at Alts, we talk a lot about indirect sports investing. Thanks to fractional ownership, trading cards and memorabilia have evolved beyond the realm of hobbyists and into the world of everyday investors — dragging millions along for the ride.
But there's another form of sports investing we don't talk as much about — direct ownership. Buying entire teams.
It's not for everyone. Most people will never come close to being able to do this. But the ultra-wealthy and PE firms are starting to realize that owning a sports team is, in many ways, the ultimate alternative asset.
In this issue we explore who owns what, give some crazy facts, and explain what the Haka is all about.
Let's go! 👇
Introduction
Sports aren't just for entertainment. They're a celebration and an expression of culture. They've been with us since well before the middle ages and will be around long after we all migrate to the metaverse.
Collecting sports memorabilia is very cool. But you know what's even cooler? Being able to say "my team won!" and actually mean it.
That's right. Owning a sports team is a very real possibility — and it's arguably the best alternative investment out there. Sports teams are inflation-proof, have incredibly powerful branding, and are timeless.
And they're being gobbled up left, right and center.
⚾ Baseball
I'd like to start with America's "national pastime."
The reality is, this title isn't true anymore. Baseball's popularity is slumping, and attendance has been trending down since 2007.
This doesn't necessarily make it a bad investment though. Despite some struggles, Major League Baseball revenue has still outperformed the S&P 500 over the past two decades, returning about 669% since 2002.
Major League Baseball is a legal monopoly
The best part about owning an MLB team is that you're protected by law.
Thanks to a 100-year-old lawsuit, MLB owners and execs are exempted from the Sherman Antitrust Act. This allows them to squish any potential competitors.
If someone creates a grassroots league that starts to take off, the MLB can swoop in and force them to shut it down.
Notable MLB team sales
New York Yankees
Before doing commercials for FTX, Seinfeld co-creator Larry David portrayed Yankees owner George Steinbrenner as a chaotic individual who spoke in non-sequiturs.
David's fictional incompetence is amusing, but it's far from the truth. Steinbrenner purchased the Yankees as part of a 12-person venture nearly 50 years ago. The original price was $8.8m, and his initial investment was $168k — giving him a mere 1.9% of the team.
But between 1972 and 2010, his stake grew to 57%, and the value of the Yankees skyrocketed. In 2021, the team was worth $5.25 billion, making it the 2nd most valuable sports team in the United States.
Without a doubt, Steinbrenner's decision turned out to be one of the greatest sports team investments of all time.
🏈 American Football
Of the big four American sports, the NFL reigns supreme.
Fun facts:
8 of the top 20 most valuable sports teams in the world
It brings in the most revenue of any sport in the world (over $15 billion pre-Covid)
Highest average franchise valuation ($3.5 billion in 2021)
Amazon is paying $1 billion for exclusive streaming rights to Thursday night games. This was the first-ever digital-only rights deal in sports history.
In 2021, the average NFL team grew an impressive 14%. Let's not forget that this growth happened during the pandemic, with attendance stagnating and amateur leagues struggling.
NFL teams make some serious money. But none make more than the Dallas Cowboys.
The Dallas Cowboys are the most valuable sporting franchise on the planet, closing in on a $7 billion valuation. They are also likely to become the first sports team to amass $1 billion in annual revenue.
The Cowboys were purchased over 30 years ago by Jerry Jones for the equivalent of $300 million. The brand's explosion wasn't organic, though – Jones had to hustle for sponsorship and merchandising deals throughout the 90s to get where he is today. Even though the NFL had an exclusive rights deal with Coca-Cola, Jones went against the grain and secured a multi-million dollar partnership with Pepsi.
The rest is history.
Notable NFL team sales
The Denver Broncos are for sale!
Funny enough, after this classic episode aired, the Broncos went on to win back-to-back Superbowls
Several very wealthy individuals are looking to bid on the Broncos — usually as a majority stakeholder in a larger ownership group. According to the NFL's rules, 30% of the final sale price must be fronted by a single investor, and there are limits on how much of it can be borrowed.
With an expected value of around $4 billion, this means buyers have to put up at least $1.2 billion to buy the Broncos.
Potential buyers include:
Did you know?
The NFL was exempt from filing taxes for 73 years – and only voluntarily relinquished this status in 2015.
🏀 NBA
Although the NFL is the richest sport globally, the NBA is hot on its heels.
The top 10 valued franchises in basketball grew over 10% in the past year, with the Lakers, Nets, and Clippers all climbing 20%+.
The NBA has outpaced all other American sports since 2002 in terms of growth, returning a monster 1,057%.
While NBA doesn't have the same national pull as NFL, it is much more popular around the world. Basketball is an international sport and players from all across Earth feature in the NBA.
Some estimates even suggest basketball is the third most-followed sport in the world. This international interest is driven by Asia – particularly in the Philippines and China.
The Golden State Warriors are the NBA's 2nd most valuable team, and have 11 million followers on Facebook. But interestingly, over 40% are residents of the Philippines. The Warriors managed this by signing partnerships with Filipino brands, hosting an annual Filipino heritage night, and, of course, by being very good at basketball.
Thanks to international sponsors and growth, the average NBA team is worth $2.6 billion.
Did you know?
Some teams in the NBA have begun selling minority ownership to private equity firms. In 2021, Sixth Street Partners purchased a 20% stake in the San Antonio Spurs, while Dell founder Michael Dell acquired 10%.
Blue Owl Capital has also secured equity in the Phoenix Suns and Sacramento Kings.
⚽ Soccer
Soccer. Football. Whatever you call it, it's by far the most popular in the world.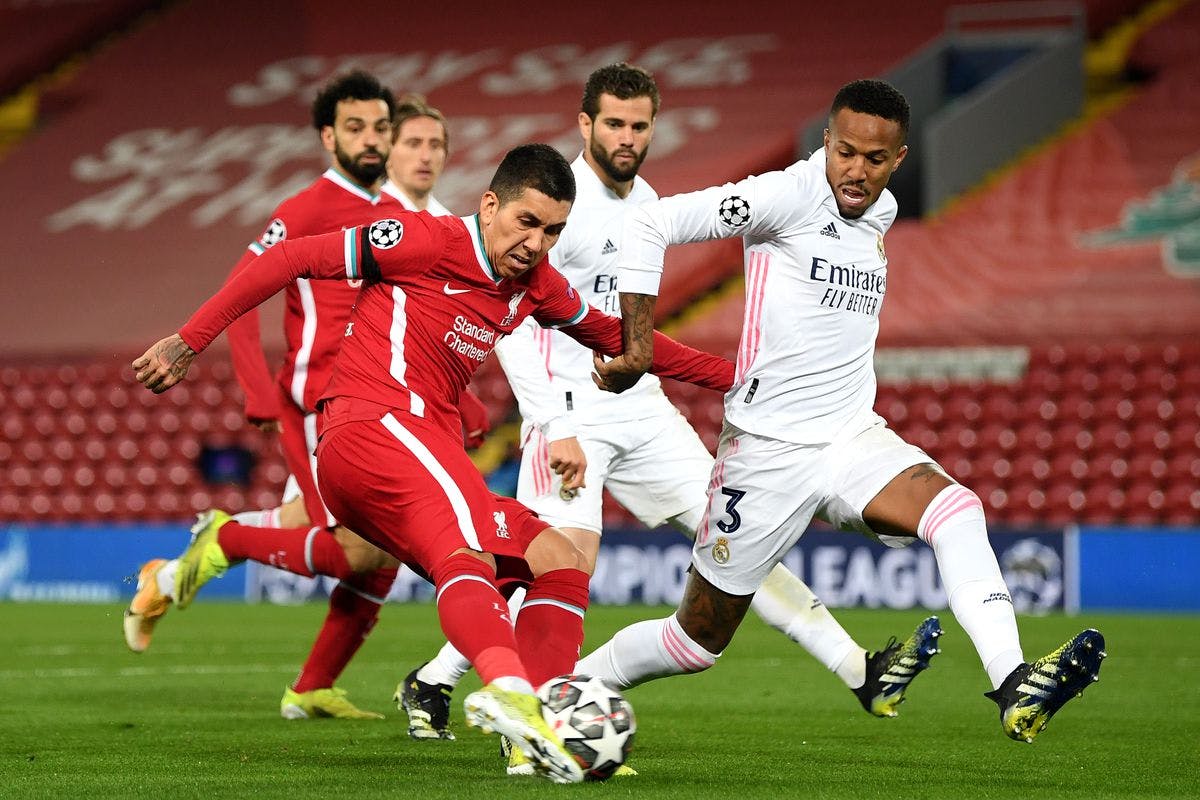 The European franchise giants Manchester United, Real Madrid, Barcelona, Manchester City, and Bayern Munich all boast valuations over 1 billion Euros.
But it's not just Europe and South America anymore. Americans love their soccer as much as anyone else. In fact, a study by Gallup suggests soccer is now the third-most watched sport in the country.
Notable soccer team sales
MLS isn't nearly as popular as its European counterparts. But that doesn't mean the teams are cheap. In 2019, David Tepper purchased the rights to a new Charlotte-based soccer team, ponying $325 million.
The English Premier League rakes in over 5 billion pounds per season — 5x more than the MLS. Yet, the average EPL team is worth about 1 billion pounds, just 2x the average MLS team.
There are two reasons for this.
Firstly, American sports simply pump out more money than others.
More importantly, European (especially English) soccer is extremely top-heavy. The top six teams in the EPL are super valuable and successful, but the rest just kind of….sit there. The 'big six' are worth an average of $3.6 billion per club. The other 14 teams? $3.7 billion combined.
Did you know?
You can buy stock in Manchester United on the New York Stock Exchange. The franchise went public in 2012, but since IPO, the stock hasn't performed particularly well, down 2.86% over the decade. Interestingly, during that period, the value of the team itself has doubled. 🤔
Private equity firm Silver Lake has bought a 33% minority stake in the A-League (Australian soccer) worth about $130 million. That's right — not a stake in any one team, but the entire league.
Australian Rules Football (AFL)
Most of you probably aren't too familiar with Aussie Rules football.
But trust me, you should be. It's a fast-paced, intense game. A chaotic mix of football, soccer, basketball, wrestling, and track & field, all rolled into one.
Big hits, high-flying catches, and fully-sanctioned violence. What's not to love?
Teams in the AFL have an interesting ownership structure. For the most part, they are member-owned. Paying fans (members) democratically elect the board of directors, who are then in charge of appointing managers.
In the 80s, a few teams tried private ownership. The Sydney Swans were sold to Geoffrey Edelsten, the controversial founder of Allied Medical Group, for $6.3m. Edelsten was known for blowing money on prostitutes, luxury watches and gambling. His ownership failed within two years, and the AFL had to repurchase the Swans.
Further failures occurred with the Brisbane Bears. Bought by Reuben Pelerman, the Bears returned to being member-owned just 4 years later.
But lack of success for private ownership in the AFL hasn't deterred Aussie private equity groups from circling teams like a hawk. Sydney PE firms are pushing hard for privatization, which is about 3-5 years away.
🏉 Rugby
To me, this one is pretty wild.
The All Blacks are one of the most iconic sporting teams in the world. Whether it be the ceremonial performance of the Haka or the silver-fern frond on the emblem, they are an instantly recognizable brand.
They're insanely successful too – widely considered the most successful team of all time. Since an international ranking system for Rugby was introduced, the All Blacks have held the number one spot for longer than every other country combined. They are valued at NZD 3 billion.
The All Blacks aren't just a team playing in a league. The cultural roots run very deep, as they represent all of New Zealand.
If you've never seen the Haka, it's time to change that now.
New Zealand Rugby is the All Blacks' governing body. They plan to sell a minority stake in the team to, again, Silver Lake. The American PE firm plans to purchase 9% of the team for approximately NZD 200 million.
While this is down from the 12.5% Silver Lake initially floated, the sale has been met with some resistance. As former All Blacks captain David Kirk puts it: "It's not ours to sell. New Zealanders own it. That's what makes it so valuable."
🏏 Cricket
Cricket isn't the biggest sport in North America (though that too is changing!), but it is one of the most popular worldwide, particularly in India.
The Indian Premier League is one of the most successful cricket leagues globally and is only getting bigger.
The Indian Cricket Board auctioned the original eight franchises for just $387 million when the league was just starting out.
In the past year, two private equity firms won the bid for majority ownership of two expansion teams – Lucknow (bought by RPSG Ventures) and Ahmedabad (CVC Capital). Lucknow sold for $945 million, and Ahmedabad $745 million.
Combined, this is over 400% more than what eight entire franchises cost 14 years ago.
Given these lofty figures, the Australian Cricket Board is considering following suit and selling off stakes in Big Bash League (BBL) teams to private equity.
The first firm to open negotiations with the ACB was, you guessed it, none other than Silver Lake. (Sensing a trend here.) It seems like anytime a stake in an Oceanic sports team becomes available, Silver Lake is right there.
🎮 Esports
Esports might be the youngest sport in this piece, but it is already a huge player in the private equity scene.
Thanks to massive prize pools for major events like Dota 2's The International ($41 million), League of Legends' Worlds ($2.2 million) and Arena of Valor's Honor of Kings ($7.7 million), esports has quickly become a billion-dollar industry.
The four most valuable esports teams – TSM, Cloud 9, Team Liquid and FaZe – are all valued at over $300 million. It's a crazy transformation. Esports has gone from being pretty much nothing a decade ago, to having teams worth as much as some NBA and EPL franchises.
Did you know?
Prestigious esports brand Fnatic raised $19 million in Series A funding throughout 2019.
David Beckham purchased a large stake in Guild Esports, a publicly-traded company that raised about $26 million after being floated on the London Stock Exchange. The stock has not been a winner though, down 65% since its inception.
Conclusion
Teams are the ultimate alternative asset. They're incredibly exclusive, difficult to buy, provide huge cash flow, appreciate like crazy, have top-line brand recognition & loyalty, and grant the owner access to an increasingly global market.
Sports are embedded into our culture, and in some cases are protected by law. Their value is obvious and has been rising long before this recent PE wave. It's hard to envision a world where they'll ever significantly drop in value for a sustained period.
PE firms are licking their lips and chomping at the bit. The top 20 sports holding companies are valued at $124 billion and grew 22% last year. Many on the list have an extremely diverse array of teams under their banner: from NFL, NBA, Horse Racing, NHL, esports, and even entertainment venues and betting companies like DraftKings.
It's reasonable to think fractionalization will open up opportunities here. DAOs are already forming to buy NBA franchises. In theory it's certainly doable, though it won't be as easy as DAO maximalists claim.
In the meantime, buying a stake in your favorite sports team will remain a fantasy for most. Pro teams are too valuable to even fathom an investment for anyone except billionaires and PE firms.
However, if you are successful enough to find yourself in that position, be like Steve Ballmer. Buy a team or two, and celebrate your victories as if your life depends on them.
Because there are few things more emotional than sports. Victories are sweet, and any fan knows, it often feels like your life does depend on them.
Steve Ballmer might be the happiest guy in the world.