Hi there, Welcome to Wine & Whiskey Insider – the free version.
This version doesn't have the full detail of the paid version, but we still try to make it valuable for you.
Today, we're looking at the Spanish Collection, available Wednesday on Vint.
Let's explore
Background
Spanish wine is so much more than Sangria.
If you mostly drink wines from the "New World" (California, Australia, Chile) then Spanish wines are a great example of the "Old World."
The only problem with Spanish wine is that it's so deliciously tempting. Vint takes this issue out of the equation by offering fractional shares in a rare collection of fine Spanish wines, known as the Spanish Collection.
Today, we'll be diving into the two prestigious wines companies offering products in this investment opportunity: Vega Sicilia and Dominio de Pingus.
About the Spanish Collection Drop
These wines have dominated the Spanish investment wine industry for the past 20 years. The collection includes 162 different bottles from Vega Sicilia and Dominio de Pingus' catalogs, including much-revered wines Unico and Pingus.
Details
This asset is going live in a few hours
Date: Wednesday, September 15th at 12pm EST
Total Bottles: 162
Market Cap: $84,000
Total Shares: 1,400
Price per Share: $60
1-year return: 17%
About the Wines
Vega Sicilia — Unico
Vega Sicilia is widely regarded as the greatest wine producer in Spain.
Their vineyards date back to 1864, bottles routinely fetch north of $500 per bottle, and they are ranked the #12 wine brand in the world in the Liv-Ex Power 100.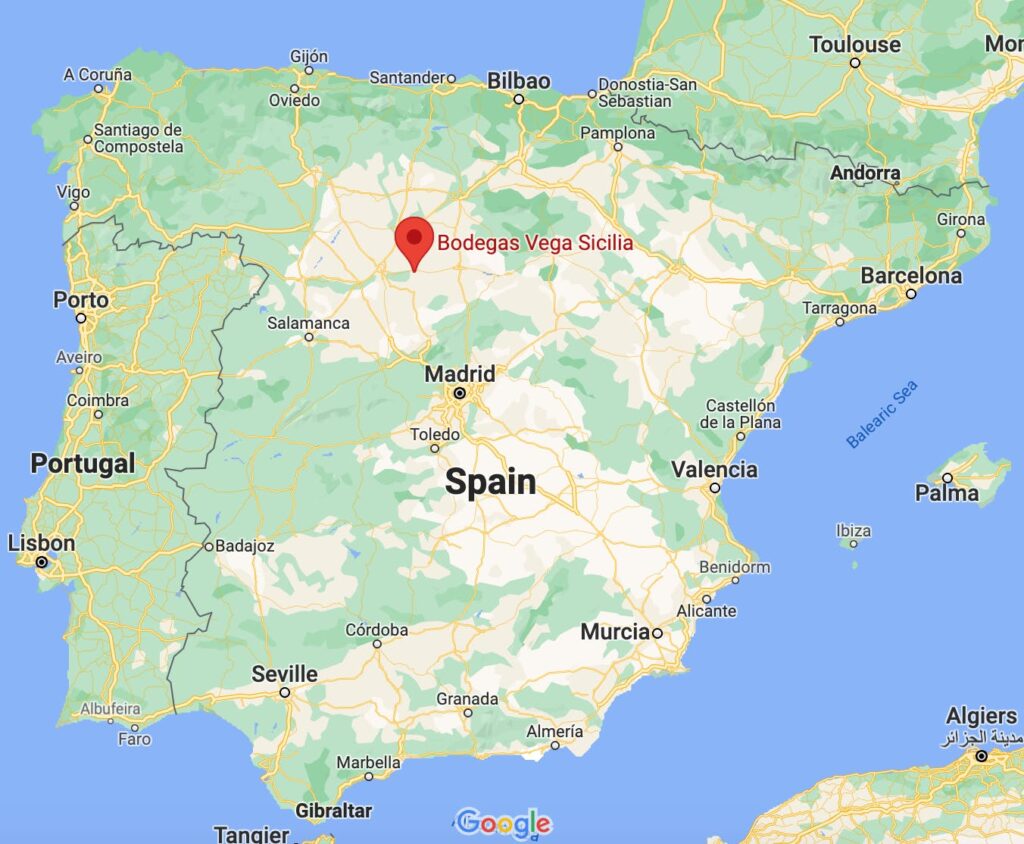 Their Unico wine has consistently found itself in Liv-Ex Wine's Top 1,000. It was one of the most sought-after wine brands in 2020, seeing an increase of 22.8%, beating out even the top-performing fine wine indices.
Unico is Vega Sicilia's signature wine, usually released 10-15 after vintage (the bottles in this collection are 14-17 years old). Unico's grapes are taken from some of the oldest vines in the vineyard.
Unico is the numero uno Spanish wine in terms of value over the past decade, and Vega Sicilia's Valbuena 5 sits in 6th place, suggesting a strong appetite for all Vega Sicilia's products.
Dominio de Pingus — Pingus
Dominio de Pingus Pingus is a very new and hugely successful winery in Ribera del Duero
Despite being so new, 'Pingus' wine is described as the only true competitor to Unico in the Spanish fine wine industry. An intense red, bottles of Pingus routinely fetch $1,000+, with an average price of $811 per bottle.
It burst onto the scene in 1996, with renowned critic Robert Parker calling it 'one of the greatest young red wines I have ever tasted'. These vintage wines consistently post scores of 100 points on Robert Parker's scale, adding to their cult status.
It is currently ranked #2 in total value among all Spanish wine over the past decade. (Pingus and Unico are the two top traded Spanish dry wines by value.)
Highlights
Scarcity
Dominio de Pingus only manufactures 500 cases per year — about 6,000 bottles. This relatively low product count makes their wines highly sought-after and difficult to acquire.
Combine this with Pingus' 100 point vintage scores from Robert Parker in 2014, '16, '18 and '19, and you have an extremely hot commodity in the fine wine market.
Value
Both of these wines have consistently placed in the top two of Spanish dry wines in terms of value for the past ten years.
Global wine market
Investor's desire for "global wines" (which incredibly means "non-French or Italian wines") has been rock-solid over the past few years.
Liv-Ex's Rest of the World 60 index has given investors impressive returns, out-performing the Fine Wine 50 and 100 funds over a 5-year period. Vega Sicilia and Dominio de Pingus are major elements of this index.
Inferred Value
To calculate the Inferred Value of the collection, we look at the average retail price of each bottle via Wine Searcher.
[Inferred Value for Insiders Only]
Verdict & Recommendation