Welcome to The WC, a selection of five useful and interesting things plucked from CIO Wyatt Cavalier's brain and dropped into your inbox every Weds.
We're always looking for new fans, so if you like what you read here, please consider forwarding it on.
Wyatt
Pickleball is a stupid scam
Pickleball, the padel knockoff, has become immensely popular in the US over the last couple of years.
It's a fun, sociable sport that even overweight middle aged guys like me can play without falling over dead from a heart attack.
But I wouldn't say it's exciting to watch.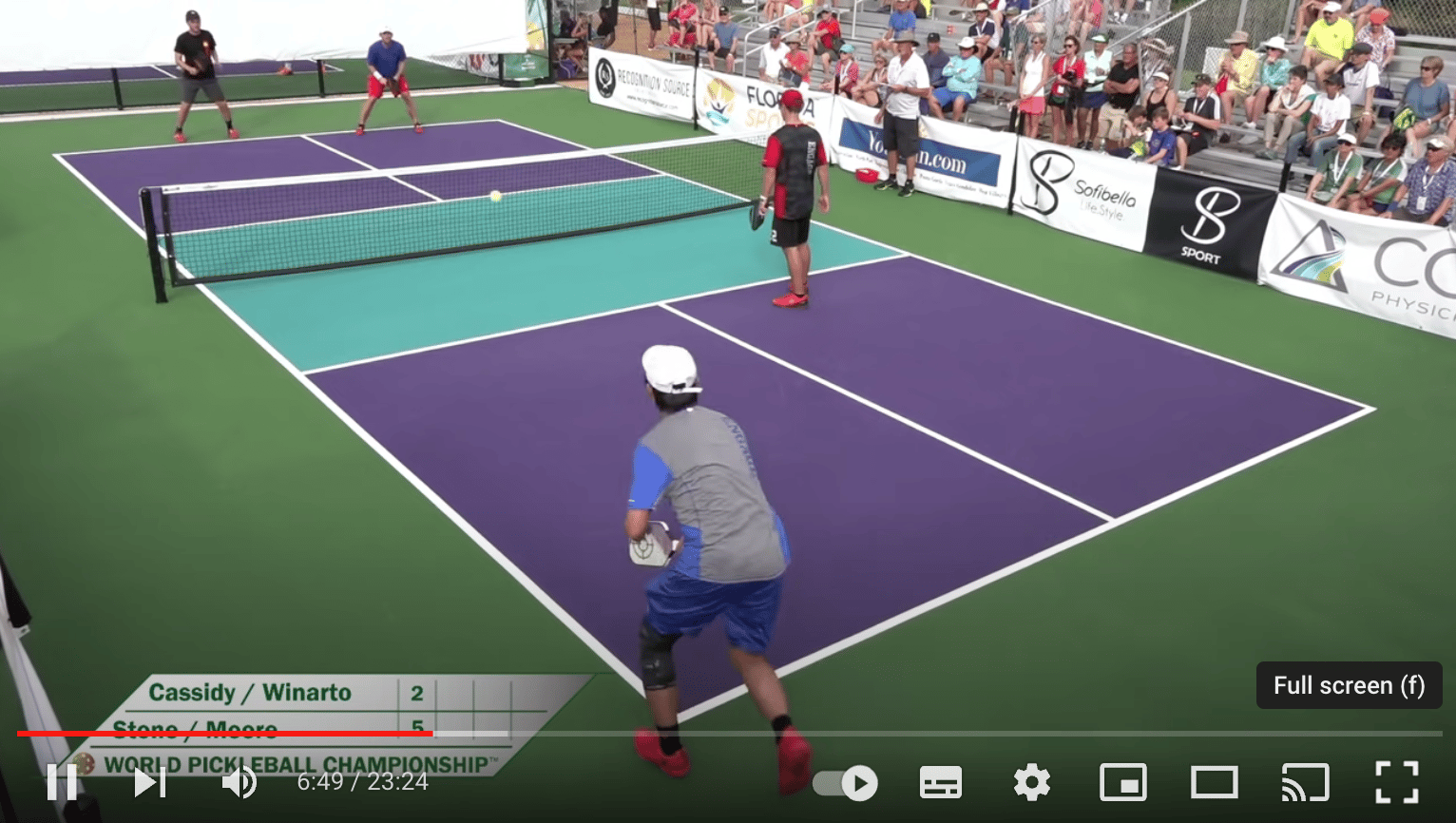 The video above is the 2023 World Championship, and there are like 35 people watching in the stands.
Which is why I can't fathom why celebs like Kevin Durant, Heidi Klum, Eva Longoria, and Michael Phelps are rushing to buy clubs in the Major League Pickleball farce.
The whole thing smells like a scam to me. There's a group of people somewhere paying shills to pump the league before an inevitable dump in years to come.
Name a sport hotter than pickleball.

You can't. https://t.co/axWz8cjAg0

— Darren Rovell (@darrenrovell) October 20, 2022
Ultimately, pickleball feels a lot like bowling. Fun for the whole family, anyone can do it, and goes well with a beer or two.
But no one wants to watch you do it.
If you disagree, you can apply to become a club owner for 2024's action-packed season of Major League Pickleball.
Dig deeper into pickleball:
A predator gets his comeuppance
Last year, we were approached by a startup accelerator called Newchip that just felt off. A bit too keen, a bit too high pressure, a bit too much FOMO in their comms.
But what really twigged our spidey sense was that they wanted us to pay to be part of their programme — up to $20k for a few months of mentorship and a promise to help us fundraise at the end.
For reference, YCombinator, the gold standard for startup accelerators, gives companies $500k in exchange for 7% of the company.
We politely declined.
And now it's all coming out.
From The Information:
"Newchip, whose parent Astralabs entered into Chapter 7 bankruptcy, left creditors owed $4.8 million and participants in a state of shock. A closer look at the accelerator reveals a dumpster fire hiding just beneath the surface, a saga that exposes the vulnerability of young startups."
Guess we got that one right – the whole thing was a scam.
The company enticed prospective victims startups by claiming it had invested $500m in previous programme participants. The real number was closer to $2m.
And most founders claim they never got any help with external fundraising either. All Newchip's time and effort was spent convincing more companies to pay up to $20k for a steaming pile of garbage.
A cautionary tale to founders/future founders, I guess. Every boom gives scammers and predators an opportunity to take advantage of inexperience.
An AI tool that actually works
If you read Alts Cafe every week, you'll know I'm pretty bearish on most AI startups. I think the vast majority will go the way of most NFT projects, i.e. to zero.
Most are overfunded, poorly-conceived ChatGPT skins, aka "indefensible garbage".
But last week, I found one that actually does what it says. IKR?!
It's called Supernormal:
Alts.co is a remote company spanning three continents with wildly different time zones, so staying on top of what everyone is doing can be tricky.
I'll have a call with an investor, Stefan will have a meeting with a potential partner, or Stephen will have an important conversation with a future client, and while we all should summarise the meeting and send the details to the whole team, it rarely (if ever) happens.
Supernormal does this for us, and it's automagical.
Are The Grammys relevant again?
I've never been accused of being timely or topical, so let's talk about the Grammys, which endured its 65th annual outing in February this year.
I, like a great number of other people, had sort of forgot the Grammys were a thing until recently.
Search and viewership numbers both tell the same story — a declining format that bottomed out curing Covid and only recovered slightly in 2023.
This is a problem for CBS, which pays upward of $20m a year to broadcast the marathon event and charges advertisers more than $850k per 30 second slot.
But it's not just the Grammys that are struggling.
In the past year the Golden Globes, Emmys, American Music Awards and Billboard Music Awards have all averaged record low audiences. For the Oscars, Critics Choice Awards and SAG Awards, the last two telecasts have been the two lowest to date.
There are several theories why, but these are the most compelling to me:
Gen Z isn't bothered. The ceremony is too long, it's too commercial, it's not relevant. BORING!
Since 2017, America has become more and more polarised, and many on the political right don't feel like the ceremony (or industry) reflects their values.
Winning is still important to artists, though — a musician who is nominated but loses changes the tone of their next album to become more mainstream.
From a recent study:
After winning a Grammy, artists tend to release music that deviates stylistically from their own previous work, as well as from other artists in their genre. Nominees who lose do the opposite—their subsequent albums trend toward the mainstream. Non-winners might interpret their loss as a negative signal about how their artistic choices deviated from the norm, and thus feel more bound to conventions of their genre.
There's a lot that can be done to improve The Grammys, and other award shows. If it were me, though, I'd just build an app that introduced real-time gambling.
Dig deeper into the Grammys:
Own a sporting icon's home
Two fantastic pieces of real estate hit the market this week, and you've got the opportunity (if you've got the cash) to own them.
First, footballing legend Pele passed away last year, and his estate is selling his 6,000 sq foot Sao Paolo penthouse for just over $1m.
Second, and possibly more impressively, Ricky Bobby's sprawling mansion from film classic Talladega Nights is available for more money — $8.4m.
Act quick!
That's all for this week, hope you enjoyed it.
And if you did, be a friend and spread the word. You don't want your co-workers to miss out on giphy gold like this: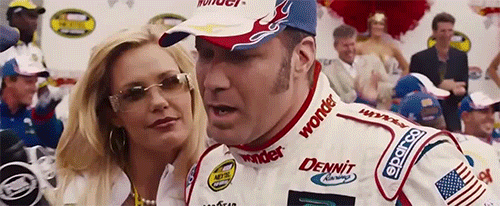 Cheers,
Wyatt
Disclosures
This issue was sponsored by the brainiacs who founded OneFul Health and sliceNote
I got in touch with Supernormal to say I loved their stuff, and they gave us an affiliate link. If you sign up, we'll get a few bucks.
Sadly, I don't always piss excellence. Rough guess, I'd say 4 out of every 7 mornings.