This week, I had the pleasure of sitting down with Stephen D. Stephen is an experienced Amazon KDP publisher, seller, and consultant.
We discussed the advantages of starting a KDP business, how he decides what to write about, outsourcing his writing, low barriers to entry and growing competition, how to rank in Amazon's algorithm, why publishers are fond of using pen names, and predictions about the future of this space.
You can also listen to the full 30-minute interview here.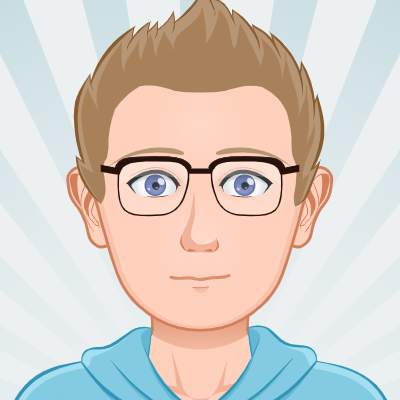 ---
Why and how he got into the space
Stefan:
All right, Steve. Thanks for joining man. Could you just tell us a little bit about how you got into Amazon KDP?
Steve:
Yeah. So I guess a long story short in 2015 I was made redundant from my day job and I just started Googling all these different ways to make money online. And I guess KDP was just one of the things that popped up without having to put much you know, much inventory or much open spend. There was a very low barrier of cost to entry. So I guess that's pretty much why I chose KDP.
Stefan:
That's awesome. Yeah. It's really interesting what you said about, there's no inventory and there's low barriers to entry. I think a lot of people can relate to that. But I think where people get scared off is the fact that it has to do with books and being an author. And it turns out you don't really have to be an author yourself to have a KDP business. You can have people ghost write for you. What I'm really curious about is not just how did you decide on KDP, but how did you get started creating your first assets?
Steve:
So I guess like situation at that time, as I said I didn't have a lot of you know, passion to play around with. So I actually wrote my first eBooks myself. But you know, you need to remember that you know, unlike a traditional book, I mean, eBooks can be as little as, you know five thousand words. Whereas obviously a full blown, actual, you know standard novel is 50 or 60,000 words. It's important that people remember that.
Stefan:
And so how did you decide, like what to write about and also, can you tell us a little bit about your writing background? You clearly probably have some experience writing for publications or for blogs or for whatever it might be. But how did you, you know, how much experience do you have and what you know, how did you decide what to start writing about?
Steve:
So I guess you'd actually be surprised. I actually didn't have any writing experience really prior to opening the KDP business, it was just a case of needs. I didn't have the cashflow to hire writers at the time. So I just picked a topic, I suppose, that I would know a lot about. And one of the first books I wrote was based on it was, it was a comedy book called how to be Irish because obviously I'm Irish. I think it was 9,000 words. So I wrote that, put it up as an ebook, then got it turned into an audiobook and then got turned into a very sharp, small, like pocket size paperback book.
And, you know, I started making a few sales and I realized that while this thing actually works and I guess when you start making a few sales and you've got a bit of cash coming in, that's the same that you can reinvest back into the business. And obviously there's quite a lot of software out there as well. Especially these days to do a KDP.
Competition and ranking
Stefan:
Interesting. I want to go into that in a sec before we do, let's talk a little bit about the competition out there and, you know basically how difficult it is to, to rank because you're kind of, I mean, you're at the whim of Amazon's algorithm, right? So, you know, clearly that's, that's a big learning curve in of itself. But what can you tell us about the, you know, the competition out there in the space in the space here you're writing for, and also just in general and what strategies you've used to just rank better within Amazon's algorithm?
Steve:
So I guess like just the basics of obviously keyword optimization, finding profitability, keywords, making sure that you use those keywords in your, the title of your book and if not possible throughout in the title, certainly the subtitle. I mean, there's hundreds of different book categories on Amazon. And it's important to find the right category that has low competition can ensure that you will be found by prospective buyers.
Stefan:
So are there, I mean, this is a world that I don't really know a whole lot about. Are there, just like with content sites, a sub ecosystem of SEO specialists and keyword researchers, is there kind of a similar ecosystem in the KDP world that specialized in Amazon's algorithm?
Steve:
What I've always said to people is that Amazon actually gives you the answers. I mean, the answers are already there in front of you, it's just about trying to find them. So, I would say just a cookbook, you know what I mean? The best thing you can do before you even start thinking what kind of a cookbook you're going to read is just go to Amazon and type in cookbook in the search bar. And you get suggestions from Amazon as to what kind of cookbooks people are searching for at the moment. And people are searching for those specific kinds of cookbooks at the moment. Then there are the cookbooks you should be targeting, you know?
Outsourcing content with ghostwriters
Stefan:
Cool. Yeah, it makes sense. So let's talk about your journey again. So you started making some good money and you thought, okay, now let's figure out how to, we can scale this. And so you you, you've done a little bit of hired some ghost writers in the past, is that correct?
Steve:
Sure. Yeah, absolutely.
Stefan:
Can you tell us a little bit about how that worked out and how you found them? That sort of thing?
Steve:
Yeah, sure. So I use the platform Upwork to hire all of my course writers. I just found that it is quite a complex task. I suppose just a few things to watch out for. There's a lot of portfolios at the moment going around on a lot of freelance websites, which are people claiming to be native English speakers. And that's not the case for a lot of these profiles. So you really do need to have a video interview prior to giving them any task. So that would definitely be my first tip. What I mean, otherwise, I mean, you know, I, I found a lot of people who, they enjoy the freelance lifestyle, you know, it suits them quite a lot of college students actually.
I've worked with people who were just quite happy to you know, write something for a flat cash price. Also another interesting the way I found of coming up with content pretty fast was what I use called a per story offer. So you would be targeting college students or even high school students who have maybe written a specific creative topic, and you would simply offer them a cash price to purchase the rights to that story or content.
Stefan:
That's really interesting. That's cool. There's so many ideas popping into my head now about things I could start to research and see if there's demand out there and maybe put a little publication together. What what were you paying per per word? Or was it per assignment basically? How much did you pay when you hired the ghost writers?
Steve:
You know what I suppose it's important to realize that the last time I hired ghost writers would have been 2017. I know prices have increased an awful lot since then. But it depends on the person I think it's more about getting the right person in the process. If you find a profitable niche and, you know someone who's highly skilled, I'd have no problem paying $500 for, you know, a really good quality document. On the other hand, if it's something that is a very easy topic and it's a 5,000 word document and they can find that out in a few hours with some minimum research. I mean you'd be paying, you pay me to be, you know, $10 per hour.
Stefan:
You don't do per word, you do per doc or per hour, is that correct?
Steve:
Yeah. I mean, there's a lot of websites after popping up over the last few years specifically targeting people who need articles or eBooks written and they are all price per word. But personally I feel like it's a very a very expensive way of going about purchasing content, but that's just me personally.
Stefan:
Yeah. That's interesting. Are there any niches that are more or less profitable than others that are well known to be, you know, stay away from that niche or definitely there's a lot of competition in this niche because it is so lucrative, anything like that?
Steve:
Yeah, niches is a big topic on its own, you know? When you start KDP, imagine that this is a real publishing company that you are starting, and what's your vision for that publishing company? And are you targeting the romance or children's books? Is this going to be a real physical book? So in regards to niche, you just have to find something that you want to target and stick with it.
Why authors use pen names
Stefan:
It's interesting because one of the things about this space is that so many people have different pen names. And so, you know, one author might have five or six different pen names and is that because, you know, buyers of a certain author are only going to be interested in that genre. And it would be really weird if that author had, you know, one story about, you know, let's say a romance novel and then another was like a nonfiction, you know or political novel or something like that. Is that kind of, is that right?
Steve:
Sure, absolutely. And that's exactly right. And I guess another reason is for people who are maybe doing their own research and trying to find hot topics. If you are using the one pen name for all your books and you have two or three really good sellers, someone who clicks on your pen name is essentially going to find out what books of yours are selling and which ones are not!
Stefan:
Huge privacy element to this.
Steve:
Exactly. It's best to be a bit covert and use as many pen names as possible. The only thing I would say it's important to not use any ones that are currently in existence. So you need to check that out beforehand or even even names that are, have been trademarked. The one that springs to mind is Nicholas Sparks, which everyone probably is familiar with. His books have been turned into movies with The Notebook, etc. But at one stage there was a lot of people publishing books under Nicholas Parks and things like that. So it's just something to be aware of.
Copyright infringement
Stefan:
How do you stay ahead of that stuff? How do you, how do you stay ahead of all of the potential legal and copyright infringement issues that can arise with this with publishing? I mean, that's a big part of it, right?
Steve:
Yeah, sure. I would suggest that when you start making money at this, it's important to have publishing insurance and make sure that you have somebody, whether it's yourself or a virtual assistant or whoever, making sure that you're not infringing on any trademarks. That you have a disclaimer on the inside of your books. You know they're, they're small things, but they're important from the get go.
Stefan:
I hope you didn't have to learn that the hard way.
Steve:
No, thankfully, no. But it is something I suppose, that I was always conscious of from the beginning, you know? Cause you have to remember that you're creating a piece of content that is essentially going to be sold worldwide.
Book types and profitability
Stefan:
And it's out there forever. Yeah, exactly. And you now see you own the right. You're the copyright holder as the author, Amazon takes the cut, but you can pull it at any time. But yeah. I mean, if you're selling physical books, it's out there forever.
In this world you've got the physical books and then you've got eBooks and then you've got audiobooks. Which ones do you deal in primarily and what are the pros and cons of these. Are there some that are more profitable than others? Are there some that people have given up on or that kind of play into each other?
Steve:
To be honest with you, when I started off everyone was saying, well, KDP is dead. You can't make money from it anymore. Everyone said that and I just didn't believe it. And I think what they were referring to was that with eBooks the profit margin was quite low. But what my experience has been the opposite. I've found it quite a great way to make very passive income. And also I mean, in relation to different types of content I suppose what I found is that's the great thing about KDP. You pay someone to make your document of we'll say 10,000 words, and with one document you can get four streams of income. You can get income from creating an ebook. You can get income from putting it into the Kindle library. You can get money from selling it as an audiobook. And you can get money from selling it as a paperback book. So from that one piece of content, you're getting four incomes, which is pretty cool. I don't really know of any other any other businesses in the world where you can get four streams of income from one piece of content.
Stefan:
That is quite interesting. I mean, I suppose an audiobook would require a narrator of course, and a physical book would require some artwork and stuff. But Amazon makes that pretty easy, as far as I understand. And the profit margin is definitely a lot higher. I mean, you look at eBooks and I don't understand how anyone's making any money on those, if they're priced at like 99 cents, you know?
Steve:
Yeah. I agree with you. And you know, I think you make a 5 cent royalty for a 99 cent eBook. But sometimes it's about capturing that customer's email address, so you can target them in the future
Stefan:
You have the right to target them? Does Amazon allow that?
Steve:
So it's, you know, that that's a very complex are. The short answer is yes. If you have a book under a certain pen name, you push your author's website insight into the book and, you know, there's not enough to stop you from having an email subscription box on your offers website. So yeah, there's always ways to, you know, capture people's email address and target them in the future. And I guess remember if your ebook is selling, you're also going to boost your rankings on your paperback book and audiobook. So even though, you know, you are going to be making very little money sometimes it's just about boosting your discoverability.
Stefan:
Got it. Yeah. Getting your pen name out there. That's interesting. Okay. Maybe the algorithm picks up on if you have an ebook that's selling like hotcakes under a certain pen name. Perhaps it will recognize that that pen name also has the physical book and maybe boost that up a bit.
Steve:
Yeah, it does pretty much. Yeah.
Stefan:
That's cool. So you said it's very common for people to have multiple pen names, as many as possible in your words. Do they all have a central publishing company that they live under? Or is that not abstract enough, and people can still figure it out, like they'll have different publishing companies? How does that work?
Steve:
I mean, that's a complex matter. You don't have to use a publishing company for Amazon KDP, you could just use your own name. But for me personally whenever you go into business, it's best to create some form of an entity, so that you're distancing yourself from the actual business. Yeah, you can have a hundred different pen names under the one publishing company. Just the same as traditional publishing companies. I mean, you take any of the big publishing companies out there and there are thousands of authors. So it's the exact same, pretty much as traditional publishing.
Stefan:
That's fascinating. It's amazing how easy Amazon has made this. Yeah, that's really, I mean, it's like, everyone talks about FBA. This is FBA. It's just publishing FBA. If you publish a physical book, they create all the supplies, the artwork and everything like that. They put all the books together.
Steve:
So yeah, the artwork can be sourced from any of the freelancing websites, very, very cheaply. How most of the audiobooks are created is true a royalty split agreements with the narrator. So for every audiobook that's sold, they get 50% of the royalties in UK. 50% of the royalties. So it's just a better way of doing things because there's no upfront cost to yourself.
Using software to help
Stefan:
So earlier in the interview, you talked a little bit about some software that can help folks. What's some of the most well known software out there for KDP authors, and which ones have you used? And which ones do you like or dislike, for that matter?
Steve:
That's a good question. For me personally the only tool outside of Amazon that I use is Merchant Words. But other than that, I mean, you've all these little cute KDP wizards. I don't think there's any need for those programs, in my opinion.
Future of Amazon KDP
Stefan:
I want to ask, what's your take on the future of this this space? Where do you you see it going? What do you see happening in the next few years?
Steve:
Okay. I guess you'd like to say that I see it, you know, being very positive. But unfortunately for the last year or two because there was such a low bar barrier to entry into KDP there's so many people targeting areas like blank books and journals where they're essentially just paying, you know, $5 put a cover on a book that is pretty much blank.
It's smart way to make money, but Amazon has already hinted that there are going to come down in this in the future — and they actually changed their policy quite recently. I think before you could have up to 80 pages blank in a book, whereas I think now it's, it's gone down to 40 pages, so you know, that they're watching it all the time.
But I imagine what would happen is quite similar to what happened in 2014, I believe when there was essentially really, really low quality eBooks being published in their droves, and they just purged the entire system and got rid of every crummy eBook that was out there. I imagine that they're going to do exactly the same regarding journals and notebooks and, and similar products. And I always think it's about offering value for anyone who is willing to put the effort, in and create a good piece of content.
If you're going to be offering your customer value long-term, then you know, you're going to get good reviews and Amazon is going to be on your side. I think that's the way to go. Not, "let's make something very cheaply and throw it up there." You know you gotta think long term, and if you start pleasing your customer, you're going to get great reviews and Amazon is going to know where to start and give you a boost in your rankings and obviously keep your account in good standing.
Stefan:
Absolutely makes sense. And yeah, Amazon is not not somebody you want to make enemies with.
Steve:
For sure, for sure.
Advice for first-timers
Stefan:
I think this is great stuff. For someone starting out, what's something to watch out for? What's something that you wish that you knew before you got into this that you could if you could do it again, you'd maybe avoid or do differently?
Steve:
That's a good question. I guess, like, I mean, just starting over, I obviously lost quite a lot of money at the beginning. You know, just just things that you pick up along the way. I would just maybe find one niche and try and stick to that. I would take a very slow and stable approach to be honest. That's really good.
I always remember this Bob Proctor quote that I saw in 2015. And I remember thinking, ah, he said something like you know, imagine if you could earn more money when you're asleep than you could spend when you're awake. And I thought that was such a really interesting concept. And that was around February, 2015. And by December, 2015 with KDP, I'll never forget it. Literally went to sleep one night and the, the nine hours odd or whatever that I was asleep. I woke up and I had made a 758 dollars while I was asleep with books. With KDP the potential is huge for people, you know. Once it gets going and you get a bit of traction, it really is a very passive stream of income.
Stefan:
That's really great inspirational stuff. And it's funny cause you know, you're in Ireland, I'm in Australia and a big part of having passive online businesses in these parts of the world is that you wake up in the morning and the US day is done. And that's what all the activity happens when the Americans are online, you know? And so you'll usually wake up to a lot of sales. It's kind of interesting.
Steve:
For sure, for sure. Yeah. Yeah.
Stefan:
Well, this is great stuff. So if people are looking to start out you, you do some KDP consulting, is that correct?
Steve:
Sure. Yeah. So I take a select number of people every year for KDP consulting. I guess as he said, just a lot of tips and tricks that I've learned since I started in 2015. So if anyone is interested, they can email me at [email protected] and we can see if we can help them out.
Stefan:
Awesome. Steve, thank you so much for your time, man. This has been a great chat.
Steve:
No worries. Thanks for having me.
Stefan:
Hey and good luck with the sales, this coming holiday season. That's always the most wonderful time of the year.
Steve:
Especially this year when everyone's inside online, you know, it's going to be crazy.
Stefan:
That's right. Amen to that. All right, Steve. Thanks buddy. Take care.
Steve:
Alright, take care. Bye bye.
---
How'd you like this issue?
? That helped me. Thanks.
? Meh – was ok.
? Not interesting to me.