In keeping with the Thanksgiving theme, today we explore the rich culture and history of the Americas with Native American Memorabilia.
Some Native American artifacts date back to the last Ice Age. But which artifacts are the most valuable? And how do we value this stuff beyond its obvious historical significance?
Let's go 👇
A brief history of Native American artifacts
Indigenous Americans have inhabited the continent for at least 13,000 years, and, if you're into mild "conspiracy theories," possibly much longer. (<– This Netflix series was really interesting!)
Throughout this time, they've left a significant mark on the world. From the First Thanksgiving 401 years ago, to ingenious buffalo jumps, to the stunning Mesa Verde near Four Corners.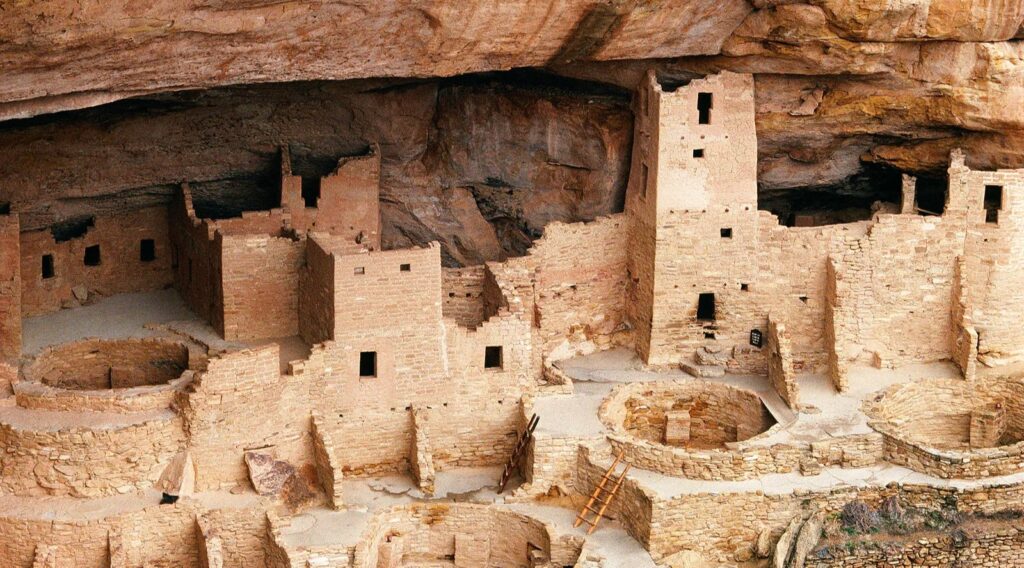 The US government has become more committed to preserving cultural sites, many of which are heritage-listed and protected from development and exploitation.
It's ultimately a good thing, of course. But this tightening of laws has made collecting Native American artifacts more complex and dangerous. Obvious ethical considerations aside, unless you have permission, stealing & selling artifacts from a Native American site can put you in jail.
When sold legally, Native American artifacts can fetch high prices.
What are Native American artifacts?
A Native American artifact is any object made or used by the indigenous people of the Americas. Think tools, weapons, religious iconography, and artwork.
When we think of memorabilia, we often envision old items like arrowheads or pottery. But there's plenty of value in contemporary Native American artists.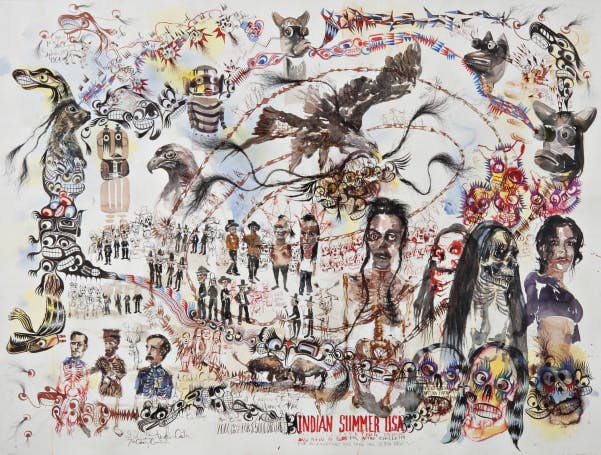 Types of Native American artifacts
Visual art
Native American art has taken many different forms over the centuries, beginning tens of thousands of years ago with rock paintings.
The rugged terrain of Devil's River near Del Rio, Texas, is the former home of the Comanche, Kiowa and Kickapoo tribes. Devil's River has some of the finest preserved pictographs in North America.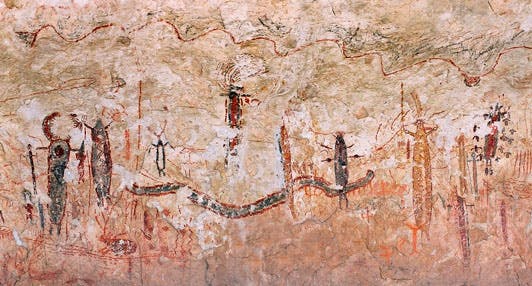 Bear's Heart was born in 1851 into the Cheyenne tribe. Taken captive by the American military in 1874, he was given a military uniform and slept in barracks to get him to shed his identity and become a "true patriot".
During captivity, he produced a series of drawings that depicted his journey from the open plains of Wyoming to the life of a soldier. Bear's Heart eventually compiled these pieces into a book: A Complete Fort Marion Drawing Book, which was preserved for 150 years.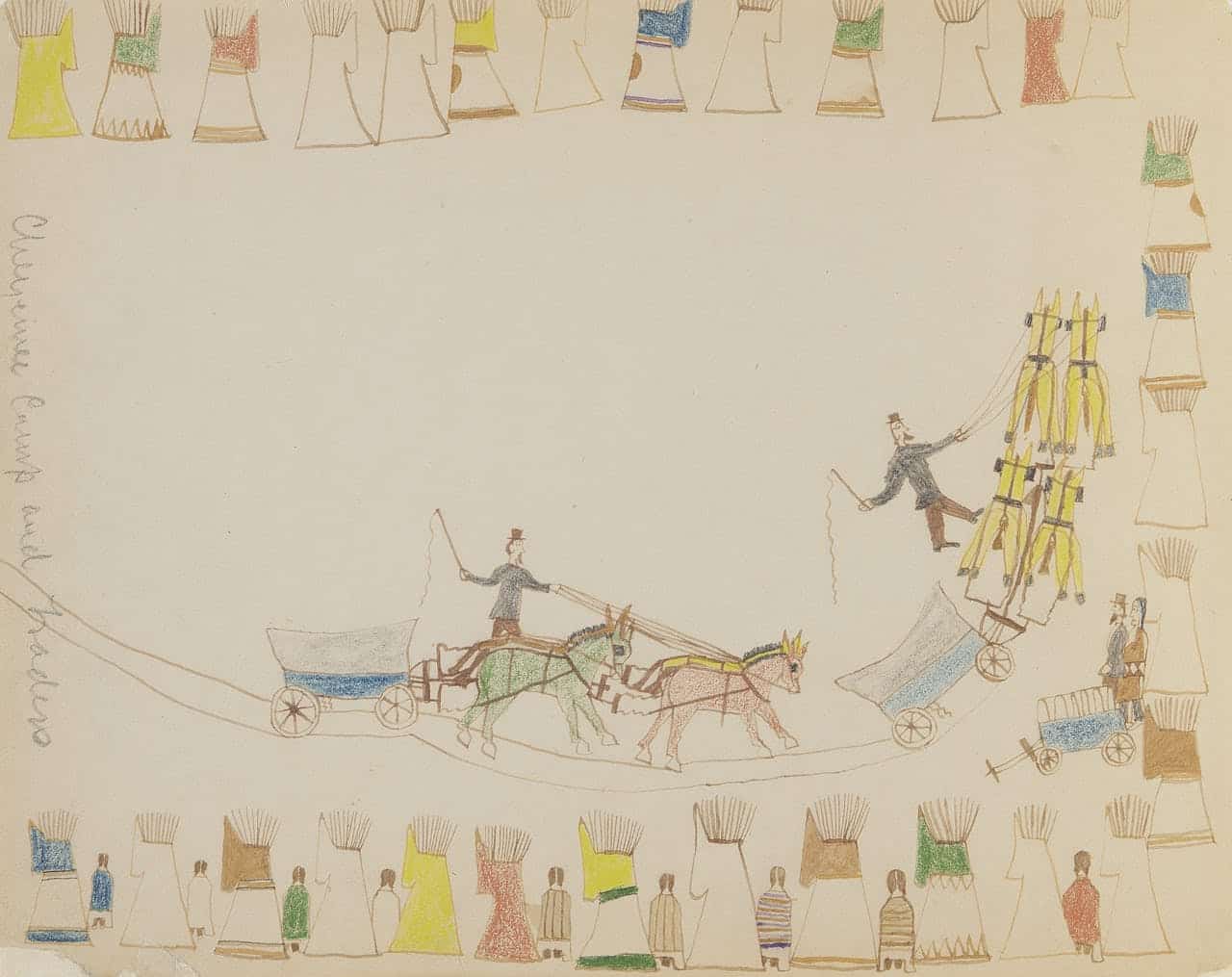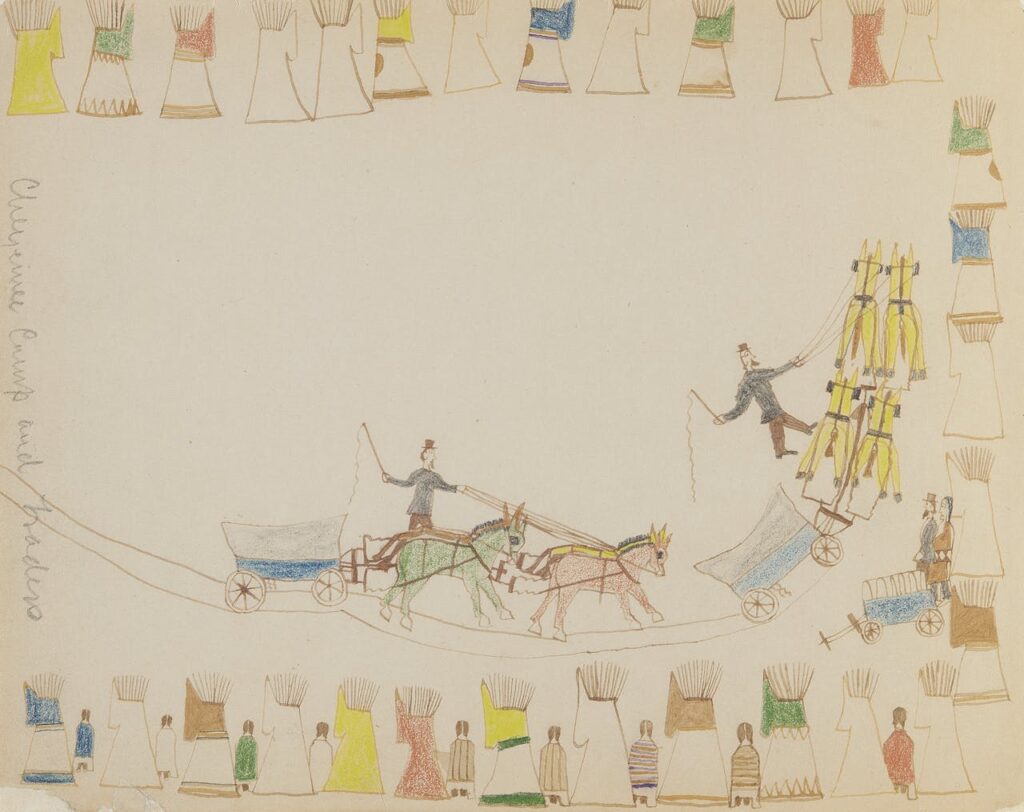 For decades, this book has been owned by avid Native American art collector Roy H. Robinson, who wanted to create a museum in the 1930s. Unfortunately, this dream never materialized. Just last month, his entire collection was put up for auction at Bonham's, including Bear's Heart's book, which sold for $353,175.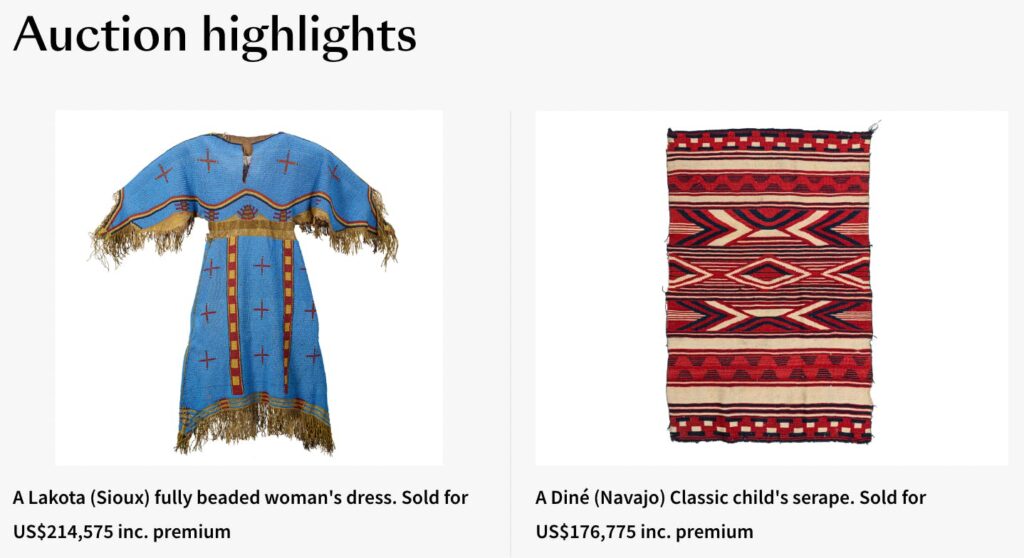 Modern Native American art
While finding ancient Native American artwork can be difficult, keep an eye out for high-profile, modern-day artists producing stunning and valuable works.
Jaune Quick-To-See Smith is one of them. Jaune was possibly the most seminal Native American artist of the modern era. Her piece Fireweed sold at a 2022 Denver auction for $350,000, 17x higher than estimates!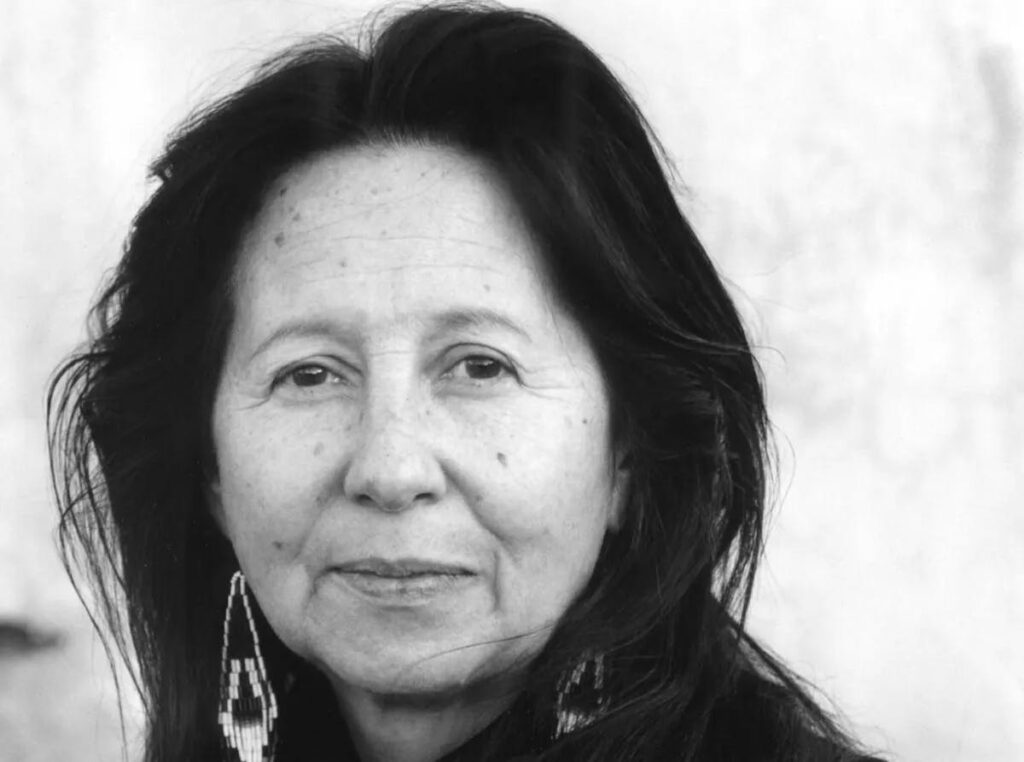 In an interview with The Guardian, Jaune lamented how Native American artists feel "as if we don't exist" and referred to other Native artists whose work she thought should also be part of the gallery's collection, such as Leon Polk Smith, Kay WalkingStick, and…
Fritz Scholder. Fritz is an ex-teacher who became an overnight sensation with his piece Indian No. 1, which sold for $250,000. He focuses on creating an accurate representation of Native Americans — both in the past and in the modern-day.
In 2022, Scholder's 1973 piece, Hollywood Indian and Horse #2, sold for $500,000.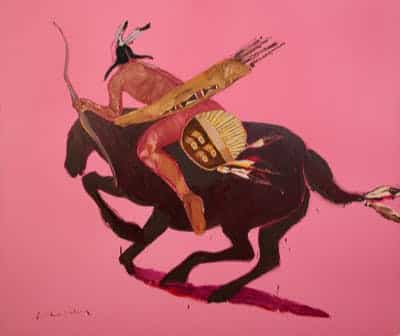 Fashion and woven art
Weaving was (and still is) an incredibly important form of Native American cultural expression, and the craftsmanship can be intricate and exquisite.
The high-quality wool, dyes, and beads used in hand-woven vintage textiles are high-quality. These creations are meant to last generations, and this longevity drives up their value.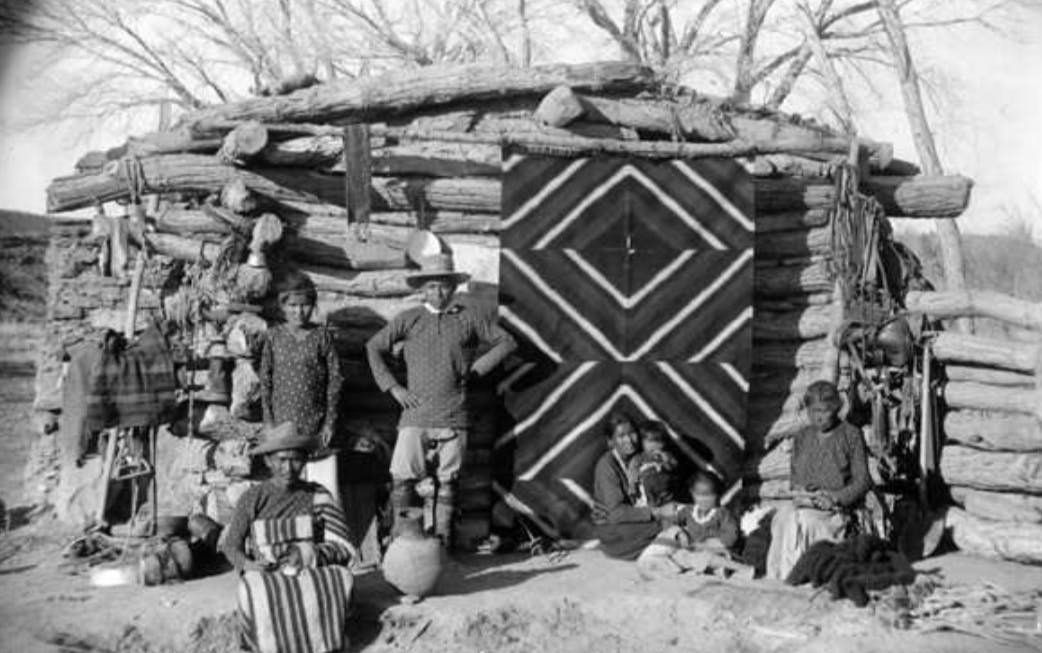 One of the most expensive Native American artifacts ever sold was actually a Navajo blanket. The blanket was traded around and made its way into European hands. But it lost its identity over time, and was considered an "unexceptional" family heirloom.
Until one day, when Loren Krytzer, a poor man who unfortunately lost his leg in a car crash and was living on disability, happened to see an identical rug sell on Antiques Roadshow for $500k.
Loren paused the TV in disbelief. He had a rug just like it, which he originally thought he could get a few grand for. Boy was he was wrong — it sold at auction for $1.5 million.
Oh, and get this: The buyer was the Antiques Roadshow host who inspired Krytzer to sell it in the first place.
These blankets are so valuable for two main reasons:
They are known as "First Phase" Navajo Ute blankets. These were only produced between 1800-1865, and experts believe only about 50 still exist.
Their size and quality materials mean the blankets were only distributed to Chiefs, making them even more unique.
Pottery
Native American pottery offers insight into the culture through depictions etched onto bowls and pots
Clay pots usually don't stand the test of time very well — they're especially prone to cracking, breaking, and erosion. But some "redware" (red clay) pots date back thousands of years. Typically, the further back you go, the more basic the patterns.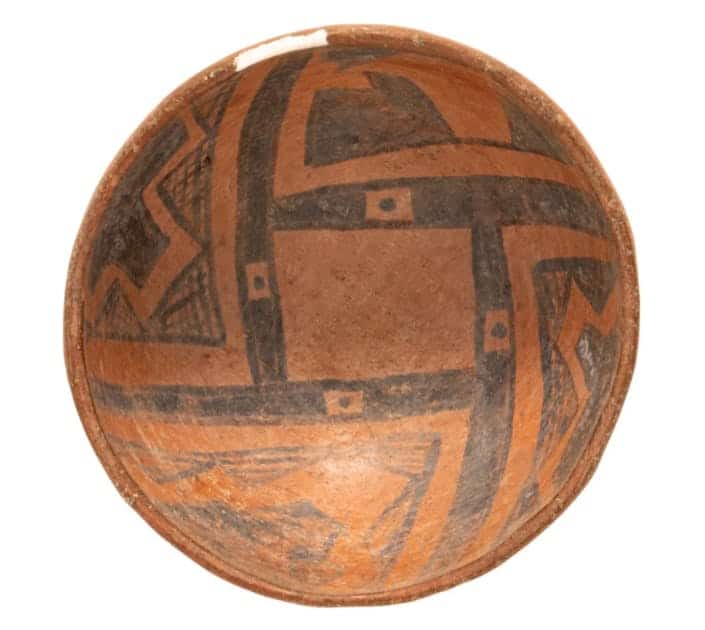 Redware pots fetch up to about $5,000, depending on the pattern intricacy and how well the piece has held up.
More complex creations of the 19th and 20th centuries go for much more. The materials used were a bit more hardy, with more detailed, intricate artwork.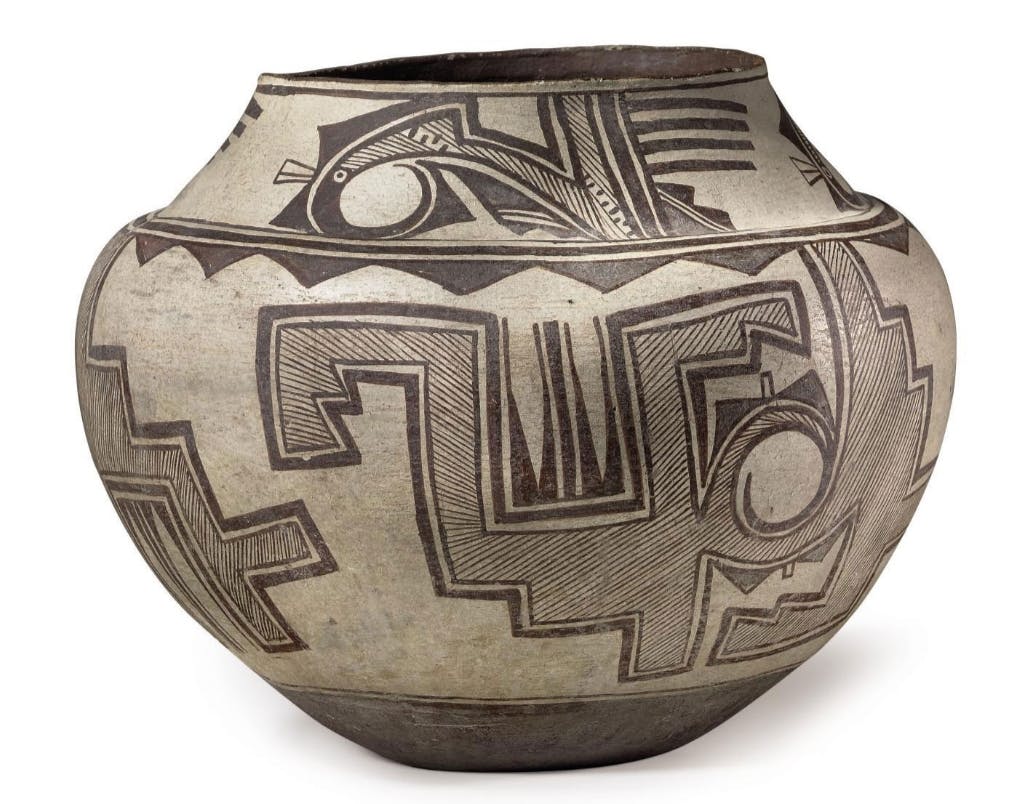 Just like visual art, Native American pottery doesn't have to be ancient to be valuable. Modern Indigenous American artists have produced some masterful pieces worth big money.
Nancy Youngblood is an award-winning Pueblo Indian. Her 1997 Santa Clara Jar is a striking, blackware vessel with an incredible serpent motif carved on the exterior.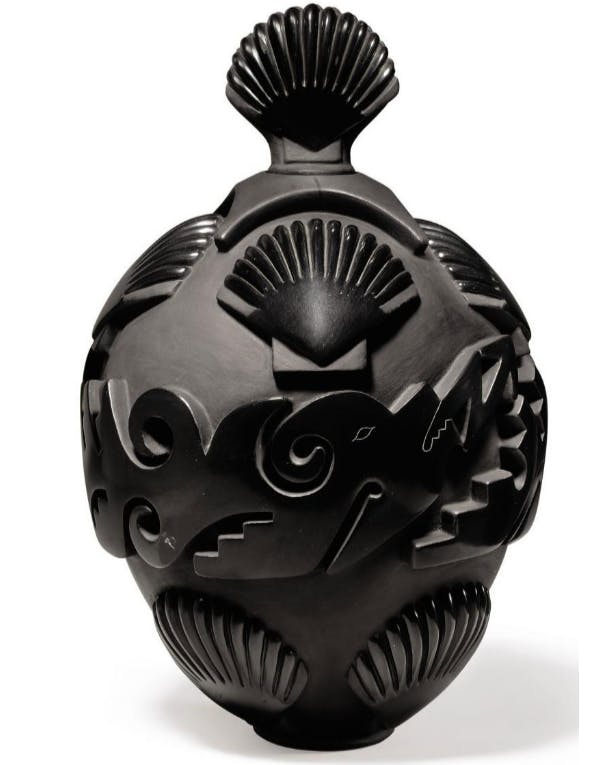 Weaponry
Weapons are a big part of Native American culture.
Most people's minds probably jump to arrowheads — and yes, those remain very popular. But it doesn't stop there. Think knives, bows, shields, and more.
The most valuable Native American weapon is something you've probably never heard of — gunstocks.
Gunstocks are heavy war clubs with blades sticking out of them. They resembled the stock of a musket. Though they were first used in the mid-1600s, most gunstocks for sale are from the 18th and 19th centuries.
Gunstocks can be super valuable when coupled with artwork (pictorials).
For example, this gunstock from the 1850s is inscribed with etchings of fish, moons, and teepees. It's currently for sale on Cisco's, listed at $50k.
Shields are another interesting artifact. Typically crafted from fire-hardened buffalo hides, the most valuable ones are also adorned with artwork.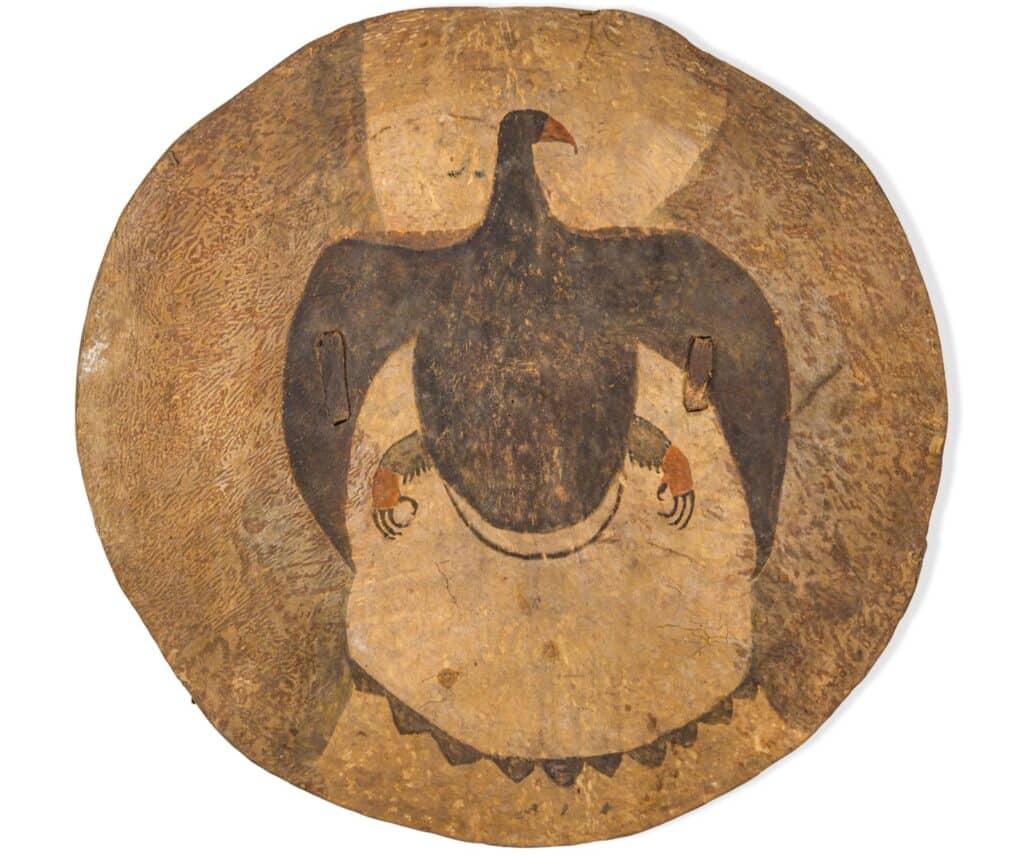 Arrowheads are the easiest-to-find ancient Native American artifact.
They're made from all sorts of materials — iron, stone, obsidian, flint, and even antlers — and they cost far less than you'd imagine. You can get 200-year-old arrowheads on eBay for under ten bucks.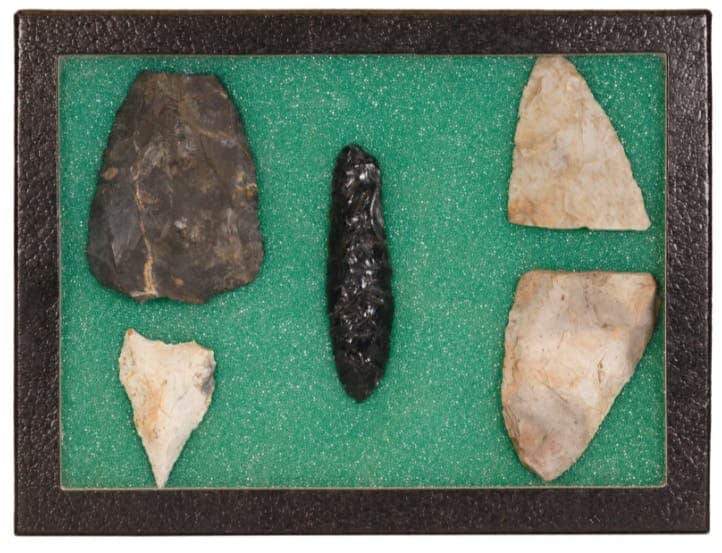 Not all arrowheads are cheap, though. The highly-coveted Clovis Points are sought after and very expensive.
These things date back to the last ice age, making them some of the oldest spearheads in existence. Clovis Points are recognizable by their "fluted bases," which made them easier to attach to shafts. Extremely reliable, these points would hold up over time and could be used over and over again.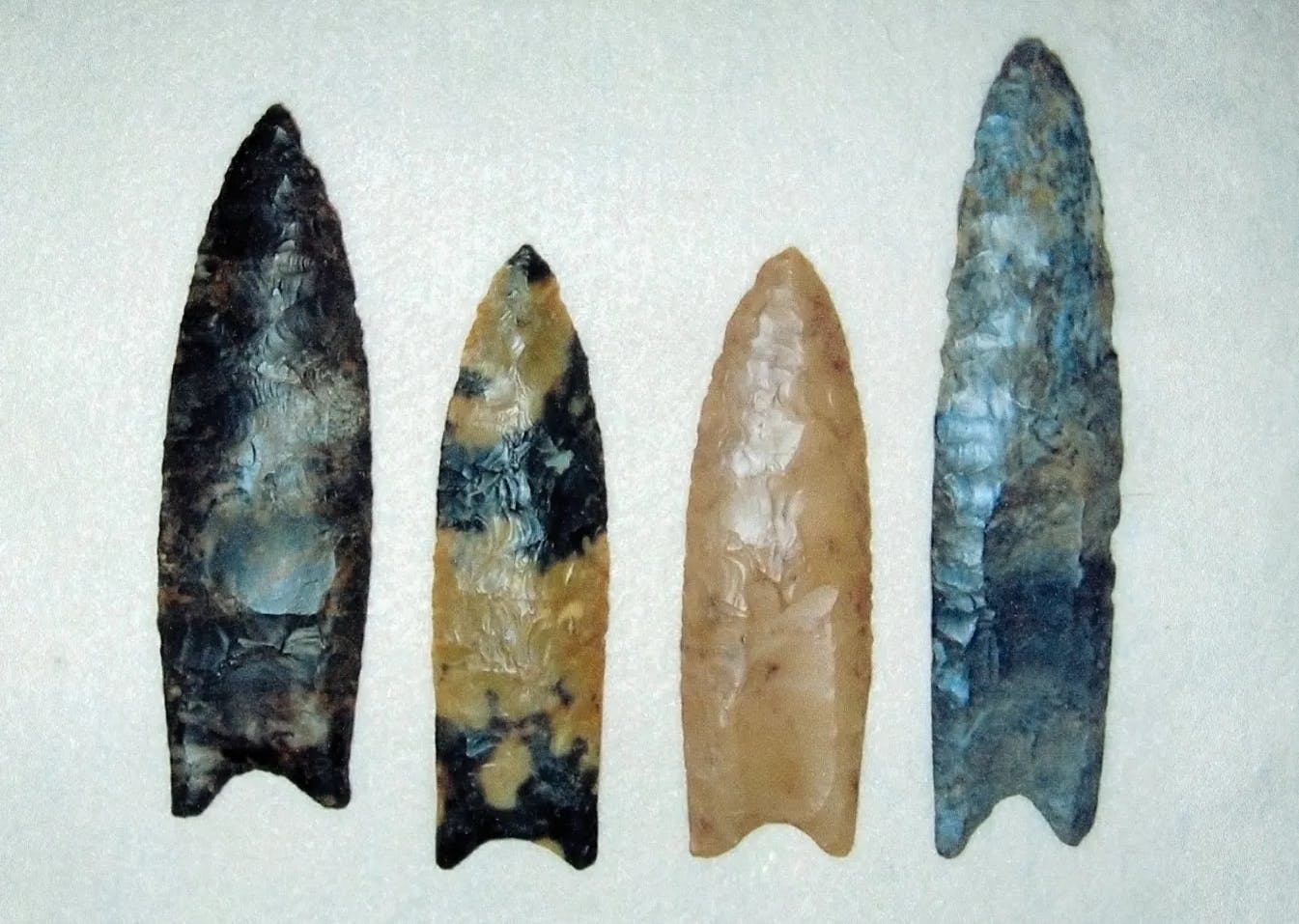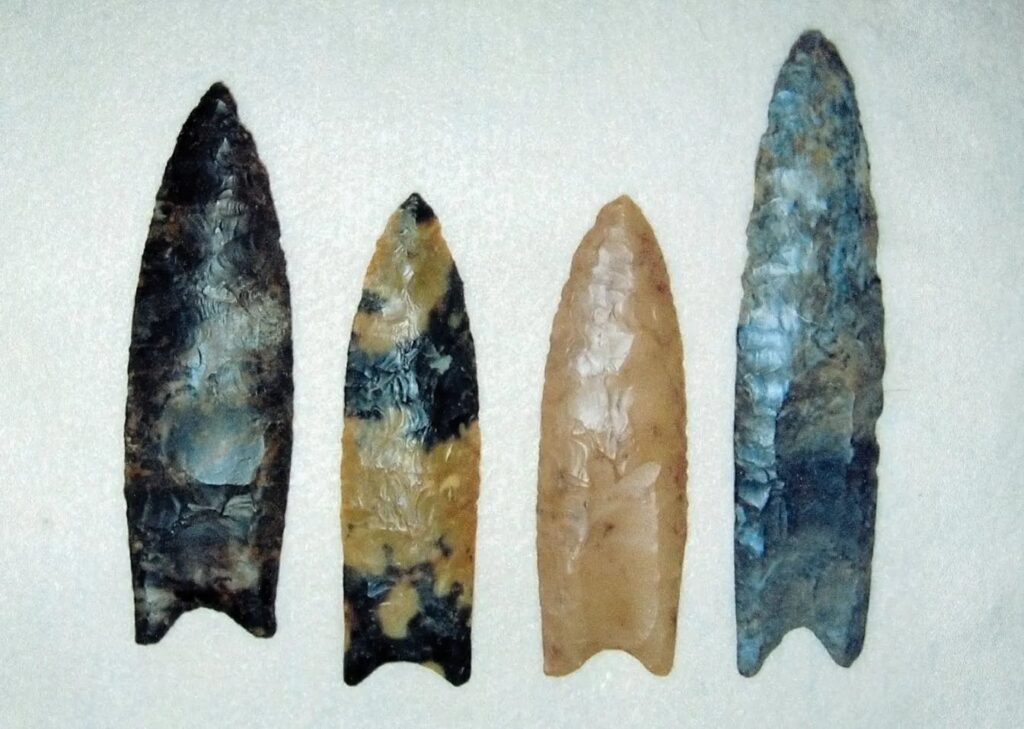 The most famous Clovis point arrowhead was found on a Washington mountain in the 1950s. It was large, intact, and created from the extremely rare green volcanic obsidian. It sold at a 2013 auction for a whopping $276,000.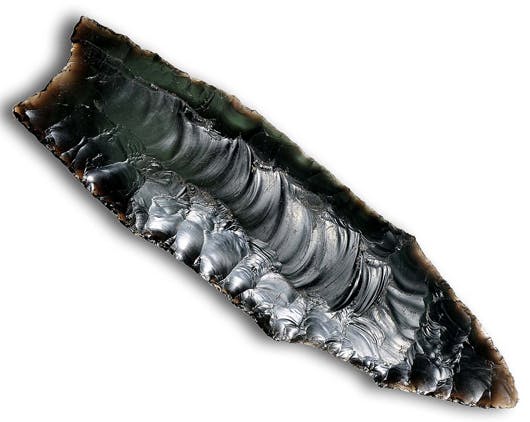 Other Native American memorabilia
Religious artifacts. Fetishes and totems are readily available in modern-day Native American markets. They range from under $5 to thousands of dollars. A Hopi Hu Kachina sold for $25,000 in 2011.
Jewelry. Jewelry is a big part of Native American culture. Some of the most expensive items are Bear Claw bandoliers, with the "claws" actually carved from sheep and deer horns. These can fetch $15,000.
Musical instruments. Ancient Pueblo drums were often made from cottonwood trunks, milk paint, and hardened hide. They can easily fetch 5 grand.
The ethics of collecting Native American artifacts
Just because someone can own Native American artifacts, doesn't always mean they should.
There's an ethical dilemma surrounding the ownership of Native American artifacts. I'm no stranger to exploring these concepts of ethics and assets, and have previously explored the Aboriginal Flag's controversial ownership.
Sure, modern art sold directly by Native Americans benefits indigenous communities. But what about items that were created hundreds of years ago? Should non-indigenous Americans be able to own and trade these items? What if they were stolen? Who should own them? Do they belong in a museum?
In America, there are federal and state laws preserve the ownership of Native American artifacts. Basically, if you don't have a permit, you can't buy, own or sell Indigenous American items found in national parks or on Native American land.
Since the early days of the United States, white settlers have taken Native American artifacts as their own. US history is rife with graverobbing and corpse looting. While some trophies were hidden away in private collections, others became famous, like Geronimo's war bonnet.
Geronimo was one of the most famous (and notorious) Apache chiefs through the 19th century. He resisted the Anglo-American colonization attempts and evaded capture for decades. His name has become synonymous with bravery and courage, and was the last Chief to officially surrender to the U.S. government.
Eventually, Geronimo was captured and held as a POW until he died. For nearly a century, the Chief's renowned 8-foot-tall headdress disappeared into oblivion. That is until 1999, when an ad for an authentic Geronimo war bonnet was listed on eBay.
The headdress was sold to an anonymous buyer for $1.2 million. But the buyer was anonymous for a reason — he was actually an FBI agent. The seller received six months probation.
The thing is, selling Geronimo's headdress was only illegal because of an obscure technicality. It was made using bald eagle feathers. The bald eagle has been the national bird of the United States since 1782, so only Native Americans with a permit are allowed to own or craft with bald eagle feathers.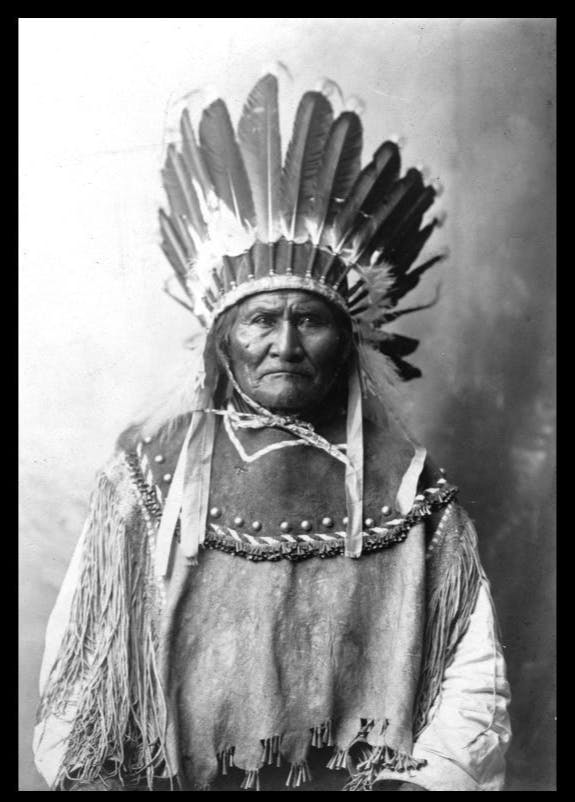 Eventually, Geronimo's headdress landed at the National Museum of the American Indian.
Closing thoughts
It can be tough to figure out how to respectfully own or trade Native American memorabilia.
Buying at auction may seem safe and legal, but in 2019 alone over 3,000 potentially sensitive item  were sold without consultation.
Your best bet is to buy direct from the source.
There are thousands of skilled Native American artists located all across the Americas, selling all manner of ancient and contemporary artifacts. You can find them at markets or online boutiques.
If you stumble across something and have questions, you can contact tribes via the Bureau of Indian affairs.
Some Native American artifacts can be super valuable, and it's easy to see why — the craftsmanship, attention to detail, and beautiful artwork spanning tens of thousand years all represent an incredibly unique and rich culture that colonization tried to erode.
How we go about purchasing and collecting those precious artifacts today will ensure the beauty of the Native American civilization is preserved and celebrated for generations to come. 🪶