Welcome to Sports Memorabilia Insider for April 20th, 2022 – FREE Edition.
Each week we give you the scoop on undervalued, mispriced and hidden gems in Alternative Investing.
Sports Memorabilia performance 2022
The sports memorabilia index remains similar to what we've seen in the last few weeks, hovering around -12% YTD.
Last Week
Fractional Secondary Markets
Not a pretty picture, with only Baseball showing a modest uptick. Worth noting though that the volume of basketball trades is affecting the overall numbers here.
Last Week in Sports Memorabilia
Auctions
The Spring Goldin Elite auction wrapped up on April 11. Here are some of the memorabilia pieces of note:
Some tough comps for the recent Rally Pele debut ticket IPO (market cap of $48,000 with 3% remaining). A PSA 3 stub (1.5 grades higher than the Rally offering) sold for $39,600. On PWCC, a PSA 2 Pele debut stub sold for $10,800 on 4/16. Based on these two comps, the inferred value of the Rally Pele debut ticket (PSA 1.5) is adjusted to $8,000.
This Week and Next Week
Fractional Market IPOs
Two sports memorabilia offerings debut this week, both on Collectable.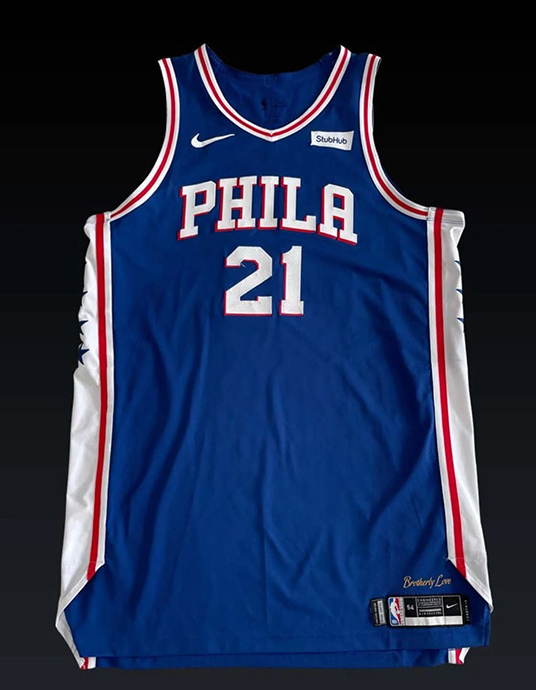 Auctions
In recognition of Jackie Robinson's 75th anniversary of breaking the MLB color barrier, Goldin is highlighting a number of Robinson memorabilia pieces in their Jackie Robinson 75th Anniversary auction running through May 2.
The marquee piece is a 1951 Jackie Robinson Game-Used Dodgers home jersey (Mears A8) currently at $3.1 million.
This jersey was worn four years after Robinson became the first African-American MLB player and is one of only a few Robinson game-worn jerseys to ever come to auction. The current price is already higher than the sale realized in April 2018 for Robinson's rookie season home jersey, which sold for $2,600,000.
Other Robinson pieces in the auction are a 1949 game-used bat ($348,000), his Hall of Fame presentation plaque ($110,000), and a handwritten and signed letter discussing racial differences ($30,000).