Read time: 6 min
September 30, 2022
New here? Read up on our past Real Estate issues to get the most from this email.
TODAY'S HIGHLIGHTS:
Home prices are down (except where they aren't)
US housing inventory is also down (!?)
Two new investment opportunities
Let's go!
Real Estate in 2022
So….how's real estate doing?
The areas that rose the most and the quickest are coming back to earth.
Some sellers are facing a tough reality –
Lots of people are about to be very disappointed that no, their house is not actually worth 2-3x than what they bought it for 2-3 years ago. pic.twitter.com/FiwM1dJTRy

— Chris Bakke (@ChrisJBakke) September 25, 2022
But not all regions are down. Lots of desirable US metros are holding up well.
These cities – all in the US News top ten best places to live – have yet to see much of a dip, if any.
US housing inventory actually pulled back slightly from July's elevated numbers, not because sales are up but because homeowners don't want to sell for a loss (even if it's only a loss from unrealistic paper gains a few months old).
So we're seeing a sort of standoff between buyers are sellers.
From the always-excellent Grit:
Sellers don't want to sell because: a) They would record a loss (~20-25%) if measured from Feb 2022 highs, and b) They've locked in such a low fixed rate that purchasing a new home at the current, higher fixed rate would be extremely unaffordable.Buyers aren't buying because: a) There isn't much inventory due to the above, and b) They can't qualify for a mortgage at the higher rates, and if they can, again—it will be highly unaffordable.
Because of this, real estate is still significantly overpriced in the US.
How overpriced? More than it was in 2007.
Anyone who can wait to buy a new house, will. Anyone who can wait to sell their house, will.
Opportunities this week
The opportunities are tougher to come by, but there's loads of profit to be had if you look in the right places.
SFH in Huntsville by Lofty.ai
Total offering: $332,250
Annual cash flow: $18,107
Cash on cash (net of fees): 5.45%
This week, Lofty is releasing a home outside Huntsville, Alabama (#1 in America, according to US News).
The Huntsville economy is disproportionately reliant on government and defense spending, which means the metro will hold up better than most in a recession.
The 5.45% CoC yield isn't amazing, but it's relatively reliable given the economy and local rental occupancy rate of 97%.
This home was built in 2014 and is located in the Burwell Gardens subdivision of Harvest, Alabama right outside Huntsville. It features an open floor plan, hardwood floors, tray ceilings in the living room and master bedroom, and an updated kitchen sink. The kitchen has stainless steel appliances and the breakfast bar is central to the family room. The property includes a covered back patio surrounded by a privacy fence.
Total offering: $850,498
Annual cash flow: $111,636 (based on averages provided by Here)
Cash on cash (net of fees): 9.5%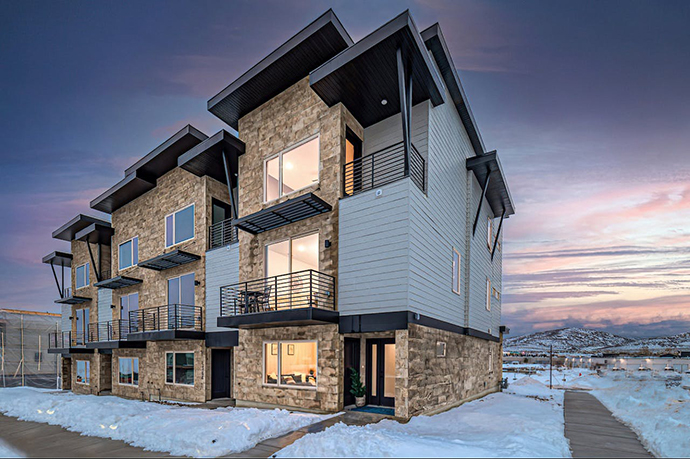 But there's still a lot to like about this opportunity:
Skiing continues its steady increase in popularity in the USA, and Park City is capturing a lot of that increased demand. So I feel comfortable making a bet on real estate serving skiing.
Park City hasn't (yet) seen any decline in home values. So, while I wouldn't bet on this property to appreciate, it's a (relatively) safe bet to maintain its value –
Senior Living
We're planning to look into senior living real estate in the next few weeks.
I'm also looking at this specifically for our ALTS 1 fund, so definitely watch this space.
That's all for this week.
Have you seen a real estate deal, fund, or opportunity you'd like to share with the community?
Smash the reply button.
Cheers,
Wyatt