The story of a $144 million dollar fraud, and a look at the landscape today.
---
Welcome to issue #6 of Alternative Assets by Stefan von Imhof. Each week I explore unique investment ideas, with a big focus on digital assets.
I hope you enjoyed last week's issue on the economics of ADUs. After the post was published, I was delighted to see that reader Brian Schafer created a simple ADU Financial Model. He plugged in some assumptions for the purchase of a primary residence, as well construction/financing of an ADU. You can use the drop-downs to select different scenarios you'd like to model out. Super cool. Check it out! ?
This week I'm coming back to the world of digital assets and exploring fractional website ownership. Let's dive in.
The rise of fractional investing
With equity markets approaching all-time highs, and shares of companies like Tesla roughly the cost of a month's rent on a San Francisco 1BR apartment*, fractional investing products have been sprouting up like weeds.
(*This won't last long. Tesla is about to do a 5-for-1 stock split, and San Francisco rent is sinking like a stone.)
Companies like Stockpile, Public, M1, and most recently Robinhood now let you buy fractional shares of public companies. And that's to say nothing of the fractional real estate investment space, which I'll cover in a future issue.
Pooling funds to invest
Immediately after starting at Flippa, I've been enamored with the idea of buyers pooling funds together in order to create a sort of "digital asset syndicate." Giving investors the option buy slices of a website would allow them to purchase higher priced sites, while smoothing out the slope of downside risk.
Unlike the syndicates on, say, AngelList, a well-run digital asset investment syndicate could spin off cash flow to its investors, as opposed to letting them simply participate in the profits of a future sale that, let's face it, is unlikely to ever happen.
The other big difference is that the syndicate leader would also act as an operator – effectively managing and running the site, making day-to-day spending, hiring, and re-investment decisions.
As it turns out, there was a company that tried doing a model similar to this. But it didn't go well. In fact, it was a complete and total disaster.
Founded in 2017, this company was shut down in December 2019 when the SEC filed a civil complaint for alleged securities fraud, and immediately froze their assets. The FBI launched their own investigation, and a separate class-action lawsuit was filed as well. In February 2020, the founder was arrested, and is currently awaiting trial on seven counts of wire fraud.
Some of you may have heard of them.
I'm talking about The Income Store.
What was the Income Store?
The Income Store (whose website is still up!) was started in suburban Chicago by Ken and Kerri Courtright.
Calling themselves "The passive income specialists," their idea was fairly simple: they would raise capital from investors, use it to purchase a basket of websites, and "assign" websites to investors. They would then split the incoming revenue on each site 50/50.
The minimum upfront cost to invest was $100,000. Investors were essentially purchasing a type of annuity, paid out monthly. And like annuities, The Income Store guaranteed annual returns of up to 20% percent. Forever. ?
…Oh, and each agreement contained a specified minimum that would be paid out to each investor, regardless of actual income generated! ??
Yikes.
In less than 2 years, after heavy advertising on Sirius XM, the couple had raised a whopping $144 million from over 500 investors. At their peak, they had around 80 employees and operated over 3,100 websites, ranging from KeepingCarsClean.com, a waterless car washing site, to HoneyBeeStings.com, an ad-supported site for beekeepers.
But as the old saying goes, "if something sounds too good to be true, it probably is." As we all know, every investment comes with risk. Once you start guaranteeing returns, you're in real trouble.
In reality, they fell way short of their promise. While the websites generated $9 million in revenue, The Income Store allegedly paid out more than $31 million in guaranteed returns to investors. Returns were primarily funded by paying early investors with money raised from later investors. Textbook Ponzi scheme.
In an attempt to make up the $22 million difference, Ken Courtright eventually "turned to other funding sources," borrowing an additional $11 million from 3rd party lenders to help fund the payouts. In addition, Courtright allegedly used up to $2 million to fund personal expenses, including his home mortgage and private school tuition for his children.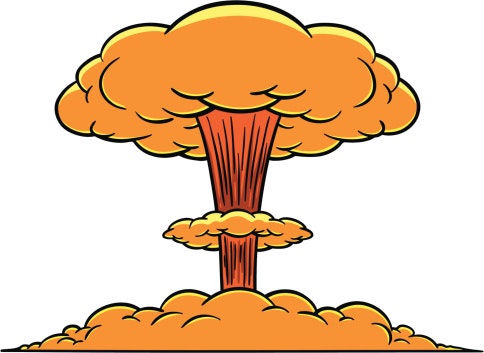 Before long, the Ponzi scheme became unsustainable, and collapsed. When all was said and done, it paid out no more than $40 million to investors, leaving them in the red to the tune of a whopping -$100 million.
The value of what remains today is just $2 million in digital assets, which was sold in a liquidation sale in July 2020. (On the plus side, it looks like investors may be able to take possession of those websites they originally "bought" a piece of!)
What does the landscape look like today?
The Income Store was actually a pretty decent idea in theory, even if the execution was, well, completely illegal. They may have started out with good intentions, but they ended up giving the industry a bad name.
But that doesn't mean the idea is dead! There are bad actors in every industry who don't represent the industry as a whole. In the wake of The Income Store's collapse, there are some very interesting players picking up the pieces in legitimate, honest, and unique ways.
Here are a few that have caught my attention:
Onfolio
Onfolio.co is run by Dom Wells, who has been building, buying, and operating profitable websites since 2012. He's an industry thought-leader, international speaker, and owns a 7-figure content site portfolio.
Onfolio has a number of digital asset services, including website buying assistance, vetting, marketing, and management. But the most interesting to me is Onfolio's Group Buying Service. Each month he organizes a group purchase of a digital asset, takes care of legal paperwork, negotiation, and acquisition. He and his team then grow the site to an acceptable size, then sell it off and split the profits with the investors.
The advantages here are obvious: Dom's approach allows accredited investors to own a portion of a high-quality website with a stronger/more stable history, have it managed for you by a professional team of seasoned website investors, and protect capital risk through pooling & diversification. I have not personally used this service, but Dom's track record is well-known, and I look forward to participating in a future raise.
Domain Magnate
Domain Magnate is a small private equity firm run by Michael Bereslavsky, who has been buying and selling since 2004. They recently raised a $457,000 round, invested into nine digital businesses, and generated $1,050,000 (or a 130% return) in under 2 years. ?
They are now putting together their second structure for serious accredited investors – a $3.7 million dollar fund with a $120,000 minimum investment, quarterly dividends, a 5-year time horizon, with just a 1.5% management fee.
Michael was on Richard Patey's podcast this week – have a listen. (And by the way, Richard is the founder of what is hands-down my favorite podcast covering the website investing space. If you're even remotely interested in this world, which I imagine you are, sign up for his Substack newsletter ASAP.)
Unicorn Equity
Unicorn Equity (ugh, does everything have to be "unicorns" these days) has a very interesting take on fractional ownership. Their platform, which is in beta and invite-only at this time, is looking to give affiliates the unique ability to become investors in the companies they love.
They call it Equity Affiliate Marketing, and it's a way to give what they term "promoters" (i.e. bloggers, vloggers, affiliate marketers, podcasters, influencers, basically anyone with an audience) a chance to own a real equity slice of the companies they promote. This ensures a balance of incentives between promoter and website.
From their site:
Our equity-driven system is designed to build a loyal long-term relationship that's profitable for the long-haul: limit churn rates and start working with promoters who think like shareholders.
It's early days for these guys, but I'd keep my eyes on them. I think they're on to something here.
Blackbird E-Ventures
Blackbird E-Ventures (as opposed to Australian VC firm Blackbird) is a site I recently discovered while doing research for a previous post. It's run by Bryan Coe, who has run a digital marketing agency since 2005.
Bryan offers an Investor Partnership, which is a "full-service plan and a great hands-off option for investors." Think of it like Onfolio's Group Buys, except performed on a 1:1 basis. He works with you to source a website that fits your investment criteria, perform due diligence, acquire the asset, and run it for you. You receive monthly payouts from the revenue.
Smash.vc
Despite the '.vc' TLD and friendly unicorn logo, Smash.vc is a rather fresh take on venture capital. Run by Travis Jamison, Smash buys minority ownership stakes in bootstrapped small businesses, and helps grow them together with you.
It's not exactly fractional website investing for outsiders, but rather a way for founders to partner up with operational pros who provide a cash infusion and expertise in exchange for a reasonable slice of their business.
What I like about Smash is their partnership approach to growing your business. I think of Smash less as venture capital, and more like revenue-based financing. Unlike most traditional VCs who effectively act as little more than well-connected middlemen, Smash attempts to truly "provide value," because if they didn't, the model would likely fall apart.
Their site says it best:
We aren't venture capitalists hunting unicorns, we are not a fund, and we are not aiming for growth at all costs. Instead, it is best to think of Smash as an experienced potential long-term partner for you and your business, focusing on promoting a healthy work-life-balance, and a profit-first mentality.
They also have an SEO-focused growth agency, Smash Digital, if you're looking for growth without an investment.
What does the future hold?
Oh man. It's kind of the wild west out here. Remember this is (somehow) still a relatively unregulated industry, and where things go from here is anybody's guess.
Like so many other things in the world of digital assets, I think we are just getting started. But despite the absolute disaster of The Income Store, fractional website investing and pooling funds is one area I am especially bullish on. Frankly, I'd even go as far to say as I think it will be the single most important thing to watch in this entire space over the next decade.
I think we'll see all sorts of new funds begin to emerge and experimentation with different models. One thing I'd like to see is a fixed-income digital asset fund which would invest conservatively and aim to return maybe 6-7% per year including dividends. Sort of an annuity without the guarantee.
Another thing I'd like to see is people pooling not only funds, but talent. For example, an investor/operator teams up with an SEO, an engineer, and a designer to take an existing $100,000/year site, and grow it into a $1m site. While pooling funds improves buying power, pooling skills gives all players a more direct/active role in growing the investment. Think of it like a micro, self-funded accelerator for digital assets. ?
Mostly, I'd like to see more opportunities for non-accredited investors. But that's a whole other topic for another day…
---
That's it for this week's issue. If you enjoy reading this newsletter, please share it with someone who'd be interested.
Thank you for your support. It means a lot to me and helps keep this party going.
See you next week!
---
How'd you like this issue?