The sneakerhead revolution (and a new asset for Insiders!)
---
Welcome to Alternative Assets.
We hope you enjoyed last week's special issue on our big merger and our launch of Alternative Assets Insider. Welcome to our 271 new subscribers who joined last week.
We've been busy as f*ck since launch, researching IPOs, pumping out ten updates to Insiders, and preparing for the next few months of rapid growth.
This week we dive into an asset class that we haven't written about yet, but which has had steady, loud drumbeat for years: Sneakers ????
---
We've covered lots of topics over the past 8 months. From NFTs to islands, there has never been a better time to get creative with your money.
Relative to other outlandish topics we've dug deep into, sneakers are honestly kind of tame. That doesn't make investing in sneakers any less fun though — especially when you consider the functional value of having a nice pair of shoes.
Sure, you can make money investing in sneakers. But like other tangible goods, even if they don't explode in value, they're still a great asset, whether you want to keep them on display or play ball.
At this point, sneaker design has evolved to the point where it has become art. That hyped-up pair you paid $200 bucks for in 2019 might be worth $600 next year. Who knows, they might even be Warhol-worthy in 2050.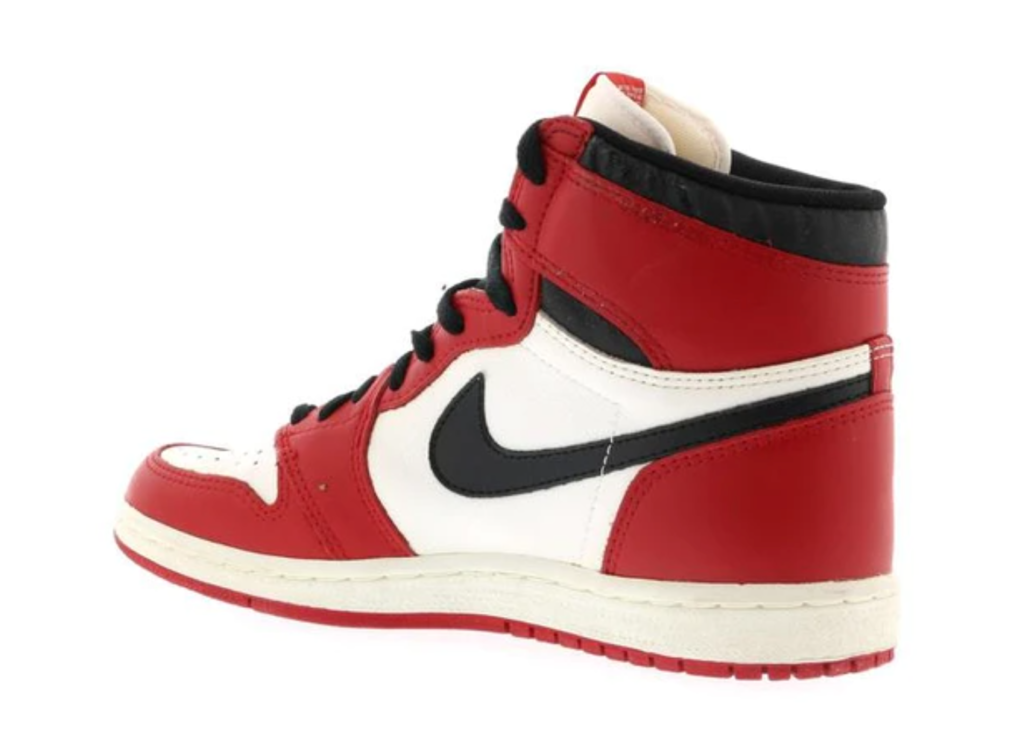 The history of investing in sneakers
Collecting sneakers wasn't always the multi-billion dollar hit is today. In fact, it was pretty much reserved for hobbyists and niche collectors.
Even as sneakers became more popular, they were still rarely thought of as a potential money-maker. "Sneakerheads" just liked wearing them and talking about them. They were more than just a shoe — they became an important part of a person's identity; a way to relate to other like-minded sneaker lovers, and signal something special to society.
From these humble beginnings, sneakers began to expand in popularity as more and more people grew to understand and appreciate the subculture. But it wasn't until the late 80s when a cultural shift bought the scene to the mainstream, and it's all thanks to Michael Jordan.
Jordan's joint venture with Nike, the Air Jordan, coincided with the rise of hip-hop in America at exactly the right time — specifically November of 1984. This was a huge catalyst for basketball shoes becoming a popular commodity, and truly laid the groundwork for everything we see today.
This growth continued throughout the late 90s and early 2000's, as more brands got involved and gained popularity in the market. Of particular relevance was the skater and punk culture, which was heavily associated with Vans, Nike SB, New Balance and Converse.
Today
The global rise of basketball, celebrity culture and technology has created the perfect storm for sneakers finding their moment. They have rapidly become a global, high-value commodity. Like many fads that start in the US, since the early 2000s Sneakerhead culture has permeated the UK and Europe, and is also popular throughout Asia and South America.
Thanks to social media, NBA players are quantitatively more famous than NFL players, but higher-profile and more accessible than ever before. Nearly every top-tier athlete has their own brand of sneakers, incentivising fans to purchase the shoes in order to emulate their favourite players.
And it doesn't stop at basketball. Wildly famous musicians — particularly hip-hop artists like Travis Scott and Kanye West — are involved in similar deals, along with celebrities like Kylie Jenner and The Rock. Australian-based editor of Sneaker Freaker Simon Wood acknowledges the importance of celebrities in generating sneaker hype, saying 'there are kids who buy Yeezy's without knowing anything about Kanye's music. His ability to create hype is unparalleled'.
The big shoe companies have, naturally, enjoyed this demand and stoked the flames higher with limited edition lines, inventive designs, and re-tooling of vintage shoes. All this has led to hype sneakers exploding in individual value and as tradable assets.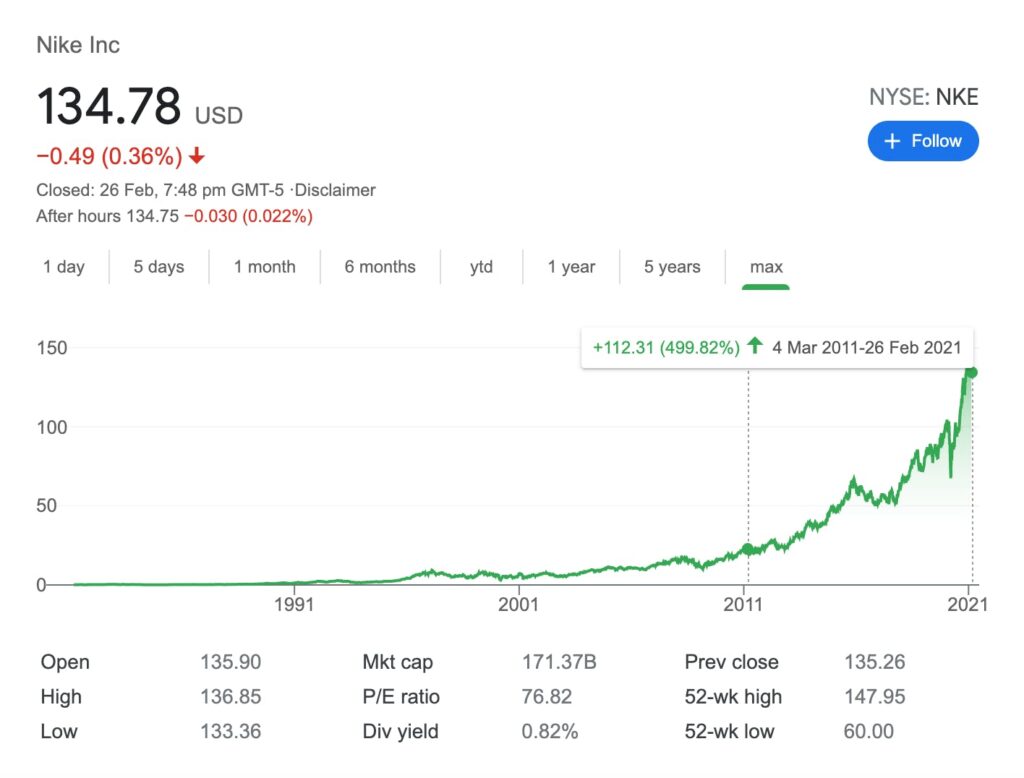 Why invest in sneakers?
Size of sneaker market
Sneakers are growing faster than shoes. The total shoe market has steadily grown over the past 20 years and this year is projected to hobble along at 3%. In contrast, the sneaker market is anticipated to expand by 7%, nearly double the return of the overall shoe industry.
But the real growth has taken place in the second-hand market. Secondary sneakers have blossomed into a $2 billion/year industry. Early forecasts suggest this number may triple to $6 billion in the next 4 years. Although biased, StockX believes the global resale market will be a monstrous $30 – $40 billion within 10 years.
While those claims might be far-fetched (for perspective, the entire United States newspaper advertising industry is currently sitting at around $35 billion), it's hard to see this growth slowing anytime soon.
But remember: just because the overall market for a product goes up doesn't mean you're guaranteed to profit. Supply saturation and other factors can actually depress asset prices even while the market grows.
Let's take a look at the returns.
---
Sponsored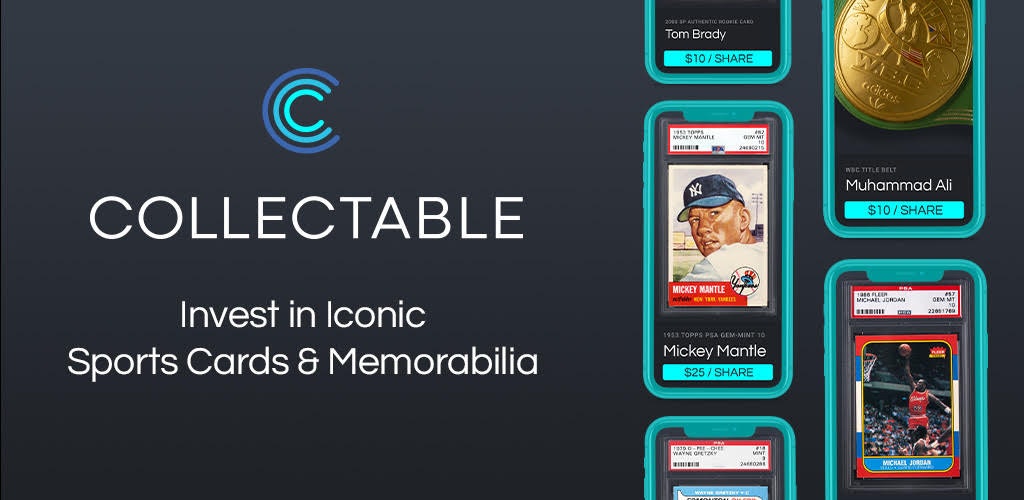 Collectable exits so far:
75.0% ROI in 3 months for 139 investors…
2009 Signed Steph Curry Rookie Cards Basket
IPO Date: 09/24/20 ($40,000 market capitalization)
Exit Date: 12/22/20 ($70,000 buyout accepted)
104.5% ROI in 3.5 months for 152 investors…
1980 Magic Johnson, Larry Bird & Dr. J Scoring Leader PSA 10
IPO Date: 10/12/20 ($352,000 market capitalization)
Exit Date: 1/28/21 ($720,000 buyout accepted)
35.2% ROI in 1.5 months for 196 investors…
2017 Patrick Mahomes Panini Flawless Emerald Rookie Patch Auto –
IPO Date: 10/15/20 ($135,000 market capitalization)
Exit Date: 11/30/20 ($182,500 buyout accepted)
Since January 2008, high value sports cards have outperformed the S&P 500 by 81% (source: PWCC). Join over 20,000 investors and invest from just $1 per share in some of the most rare and exciting sports collectibles in the world!
SEE WHAT'S LIVE ON COLLECTABLE →
Please review risks and disclosures in our offering circular, and at collectable.com.
---
Returns on sneaker investments
Like many alternative investments, sneakers can be volatile. However, savvy traders armed with data can buy carefully and realize some fantastic returns.
A good example of this is the Off-White Air Jordan 1, which launched in 2018 with the retail price of $190. These shoes are now generally worth $2,000 — $3,000, a 10x gain in under 3 years.
And it gets even better. Here are some other great examples: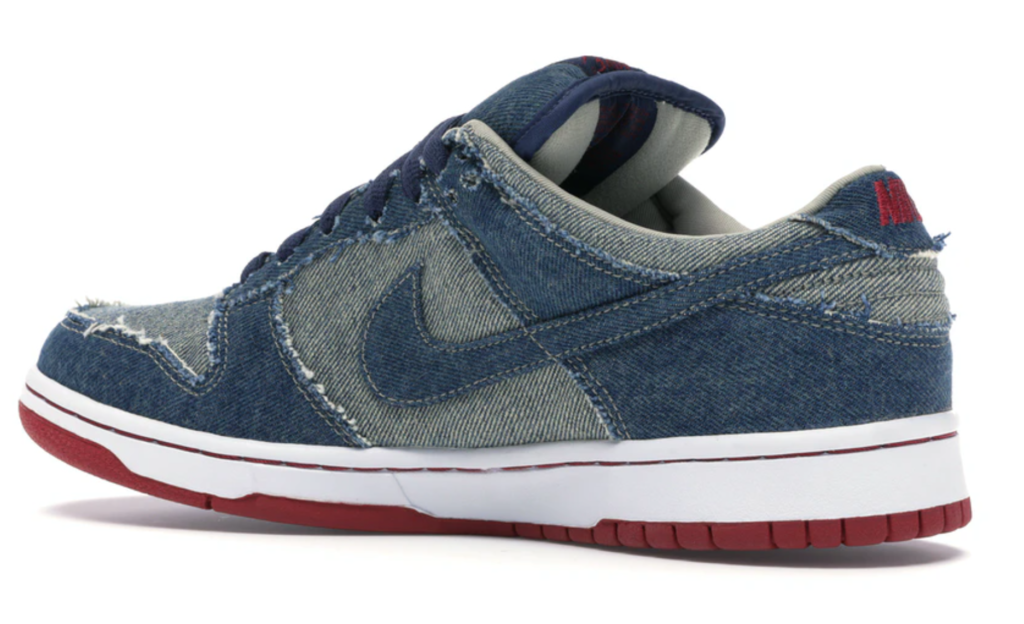 On the whole, sneakers have proven to be a superior investment to gold. While gold isn't the most popular alternative investment nowadays, the fact that every single sneaker studied outperformed the "gold standard" of alternative assets, is significant.
But investing in a pair of shoes because someone on the internet told you it was 'lit' is as far from sound financial advice as you can get. You need to know what you're doing and ensure that you have done your due diligence before purchasing a sneaker.
To get you started in the right direction, let's look at how you can begin to ascertain value.
---
What makes a sneaker valuable?
Brand
There are a number of elements. First, and perhaps, most obvious is branding.
The kings of the sneaker resale game are Nike. Don't get me wrong, there are many other valid choices (adidas, Lacoste, Gucci and Balenciaga to name a few) that can be equally worthwhile investments. But Nike is leading the market, culturally and financially. In fact, Nike commands a 21% share of the US footwear market. (Adidas, the runner-up, has just 5%.)
You have to sell things people will buy, so shoes from no-name brands are probably not a great bet. Sure, you might get lucky and stumble one the next Nike, but it's far riskier. Keeping your purchases to big-name sneakers will give you a better chance at a healthy ROI.
Limited editions
Another important aspect is limited editions. People aren't going to be clamoring to purchase a shoe that they can grab off the shelf at Foot Locker. A good example of this is the 2018 Yeezy Boost 350, which due to over-production, has actually depreciated in value since its release.
Condition
I think this one should go without saying, but physical condition is vital to the success of your investment. If you buy shoes that you intend to resell at a later date, as tempting as it may be, don't ever wear them.
Just don't.
The only exception to this rule is if they are already pre-owned, or have a pre-defined flaw caused by someone or something famous (more on that later).
Collaborations
Collaborations with high-profile artists, actors, celebrities, hype brands (like Gucci and Supreme) and country-specific companies are all good indicators of a pair of sneakers at least retaining their value, if not appreciating significantly.
Unique design
It's probably the toughest to quantify, but interesting artwork and design can definitely play into the ROI. Like artwork, this is an asset class that favors the bold. What looks ugly to you can often sell extremely well if it's got an unusual, courageous, distinct design.
Hype
Finally, one of the most significant aspects of a sneaker's value fluctuation is hype. This isn't something you can track as easily as a publicly traded stock, but there are certainly ways. By keeping up-to-date with those in the community on YouTube and online forums, following search trends and keyword trends, are all good ways to quantify the hype of a new a release, and ascertain whether it is likely to maintain its demand.
Which brings us to our special announcement…
---
We're adding Sneakers to Insider.
As we've discussed, attempting to triangulate the value of sneakers isn't easy. It's hard work, but somebody has to do it.
That somebody is us. Starting today, we are adding Sneakers as an official asset class for Alternative Assets Insider — our private newsletter for those looking for a serious edge.
That's right, as of three hours ago, we're using our Moneyball tactics to extract the inferred value of mispriced sneaker assets across StockX and Otis. Read the first issue here.
Deep research and investment insights, now on ten alternative asset classes. Start your 7-day Insider trial today!
---
Most expensive sneakers ever sold
Remember how I said the only exception to wearing your collectible sneakers is when you're a super-famous celebrity? Also remember how I said the prime reason for the explosion of sneakerhead culture was Michael Jordan?
Putting 2 and 2 together, the most expensive pair of sneakers sold at auction are the original 1985 Nike Air Jordan 1s, autographed and worn by Jordan himself. Fetching an astonishing price of $560,000, the shoes ballooned in value when their sale via Sotheby's coincided with the airing of the final episode of the (truly excellent) ESPN documentary, The Last Dance.
Note: Rally recently IPO'd a pair of 1992 signed Air Jordans — check out our analysis & breakdown.
Other ridiculous sneaker sales include:
---
What are the risks investing in sneakers?
I previously compared sneakers to artwork, because the two asset classes have lots in common.
Unfortunately, one of the biggest things they have in common is replicas.
As the secondary market for hype shoes blossomed, so too have illegal copies of popular releases. Counterfeit pieces exist in pretty much every nook and cranny of the industry. Cheap fugazis manufactured by malevolent actors often move faster than the market can keep up.
It's not uncommon for individuals to buy cheap fakes from China (where much of the original manufacturing is done anyways) and then sell them at exorbitant prices to unwitting parents, children, or anyone who isn't buying as a serious investor or collector. These are not your stereotypical two-dollar shoes from Bali, with bizarre color schemes, and a misspelled "Nikee" logo. These are rings of professional counterfeit manufacturers whose products rival that of the real thing — and often sell for very close to the retail rate.
So how can we circumvent this issue?
Buying direct from reputable footwear sellers — Foot Locker, Snipes etc. — or from the company itself will remove any risk of receiving a counterfeit product. Most online sneaker marketplaces have quality control middle-men that authenticate your purchase and thus prevent scamming.
However, peer-peer marketplaces lack such protection. eBay declared war on fraud a decade ago, and has employed a new service to combat fraud.
There are lots of methods that can be used to determine if what you're buying is the real deal. The key is to pay close attention to minor details
Stitching
Glue stains
Color schemes
Measurements
The way the shoes are packaged inside a box
While this is pertinent advice, many newcomer investors may not be entrenched in the scene well enough to pick up on any of these, which is why your best bet for avoiding being beguiled is to consult experts.
Reddit's sneakers forum is usually a good place to double-check the quality of your pieces. But sourcing secondary, expert advice is the best course of action you can take.
How to invest in sneakers
Usually the most obvious way to buy sneakers would be to just pick up a pair on release day, from your local footwear store. But this is not always as easy as it sounds. Because of the hypebeast culture, it can be extremely difficult to score a piece on open day without lining up for hours.
(Hey, as annoying as this may be, it's this very lack of supply and oversaturation of demand that has caused sneakers to be such a viable investment in the first place.)
In the meantime, online sneaker marketplaces have become extremely popular as they look to capitalize.
StockX
StockX is probably the most well-known sneaker resale exchange, and has been operating since 2015. It's now solidly a unicorn, and although it began as a marketplace solely (get it?!) for shoes, they have since expanded into the resale of jewelry, clothing and other accessories.
With a mobile application, a super smooth UI, and simple features for buying, selling, and viewing data, StockX is a straightforward and safe option when it comes to sneaker investment.
When buying a pair of shoes, you can either buy them outright or enter into a bidding war with other users.
Fees range from a 3% payment fee, as well as a transaction fee of 10%. This is a bit steep (especially when you consider big investments may be tens of thousands of dollars) but you're paying for QA. StockX are one of the best in the business in terms keeping counterfeits off their platform.
StockX is geared towards investors just as much as it is casual buyers and sneakerheads who have no interest in an ROI, with each product having a ranking, a figure for 12-month trading-range and volatility percentage.
GOAT
The other heavy-hitter in the shoe reselling market, GOAT has recently joined StockX in the unicorn club.
GOAT offers similar features to StockX, including the ability to bid on items through an app, and an expanded product list that goes beyond sneakers.
Where the two really differ is that while StockX is only for new shoes, GOAT allows for the purchase and sale of second-hand sneakers. This means that those dusty old shoes you accidentally wore three-hundred times (when you were meant to be letting them appreciate in value because they were so comfy) may actually be worth something.
SNKRS
SNKRS is Nike's own app, which provides inside access to the latest launches, hottest events and exclusive releases that Nike has to offer. They recenctly dropped the "Taupe Haze" Air Jordan 4s (retailed for $260, now sold out.)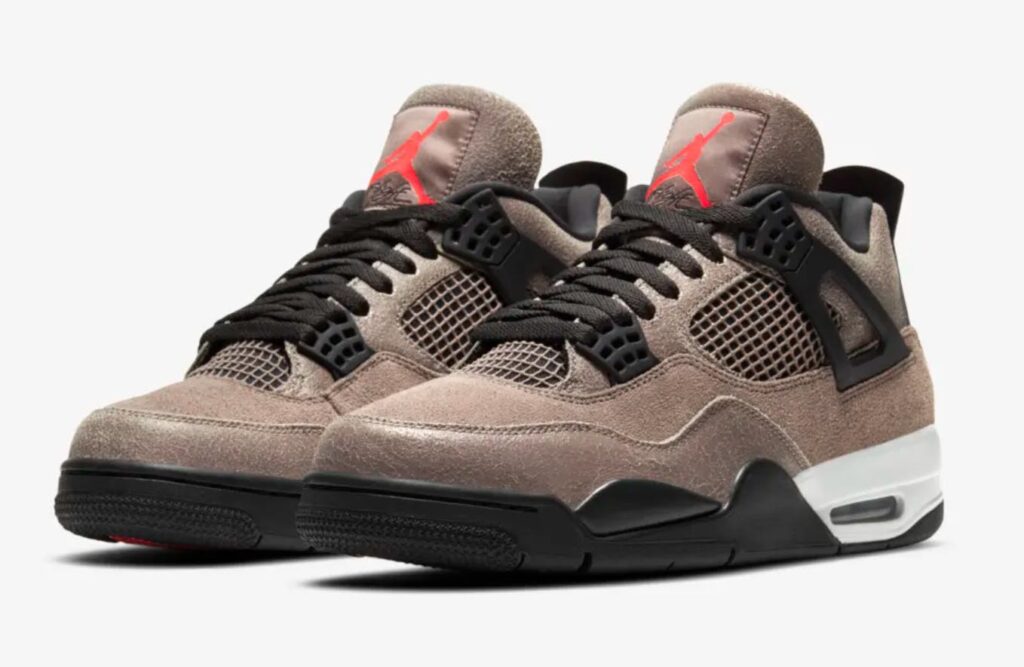 eBay
Marketplaces have recognized the omnipresence of sneaker resale. Well-known website eBay is now letting members list shoes valued over $100 without a fee.
Otis
Otis is different to the other listed investment options as they are not primarily aimed at retail or sneaker sale/purchase. Instead, Otis is marketed as the one-stop shop for investing in culturally significant artifacts and collectibles. While this naturally includes shoes. it also encompasses rare comic books, trading cards, and, uh, a $47,000 medical bill.
With Otis (get it?! two points!), you don't actually buy the physical product, but a series of fractional shares at an initial public offering (IPO). Each product gives detail about the risks of investments, recent sales and macro trends. The shares will then adjust in value over time. Investors will also make a portion of profit when the artefact is sold (but this will only occur if a majority of stakeholders approve the sale).
Flight Club
Flight Club is a sneaker reselling company formed in 2005, well before GOAT and StockX were on the market. Though it now operates in a very similar fashion to most other sneaker marketplaces, Flight Club was revolutionary in that it was the first physical location to be a 'consignment store for rare shoes'.
Recently, Flight Club actually merged with GOAT, though the two still maintain distinct branding.
Stadium Goods
Forged in the fires of 2015 alongside the other sneaker exchange start-ups, Stadium Goods made similar strides in valuation, being bought out for $250 million in 2018 by Farfetch.
Like Flight Club, Stadium Goods has physical stores in the USA, including Manhattan and Chicago. And like StockX, Stadium Goods only sells new sneakers.
To sell on consignment you must be in the US. So if you're a global sneaker investor, you'll need to try a different marketplace when it's time to cash in.
---
The future of investing in sneakers
The market and global interest for sneakers has been climbing steadily since their introduction to popular culture in the 1980s. As the sneakerhead culture's popularity continues to expand, so too will the broader public's exposure to these unique investment opportunities.
If current trends are anything to go by, it seems extraordinarily likely that sneakers will continue their upward trajectory. While other alternative assets are still in their relative infancy, sneaker resale has leapfrogged any issues with novelty, and has become a proven reality for many serious investors.
At this point, the sky's the limit. Between their cultural relevance, physical utility, beautiful design, and popularity among high-profile celebrities it's impossible to imagine the next collaboration between, say, Rihanna and Puma not being a hit.
Though the hype of a piece can fluctuate wildly, and plummet based an influencer saying it's whack, if you do your research, there's some serious money to be made.
And if you want someone else to do the research for you? Well, that's what Insider is for. ????
---
How much does Insider cost?
We have three plans. All plans include a 7-day free trial.
Monthly: $45/month
Quarterly: $125/quarter ($41.67/month)
Annual: $450/year ($37.50/month)
Get your 7-day free trial now.
Remember only Insiders get the full scoop. Full deal analysis. Asset valuations. Benchmarks. Trends. Outlooks & risks. Scores and recommendations.
---
Work with us!
As discussed above, we now have ten alternative asset classes covered, but are looking to add more. We are currently seeking experts in NFT digital collectibles, wine, fine art, and domains.
If you have a relevant background and want to join an awesome team, let us know.